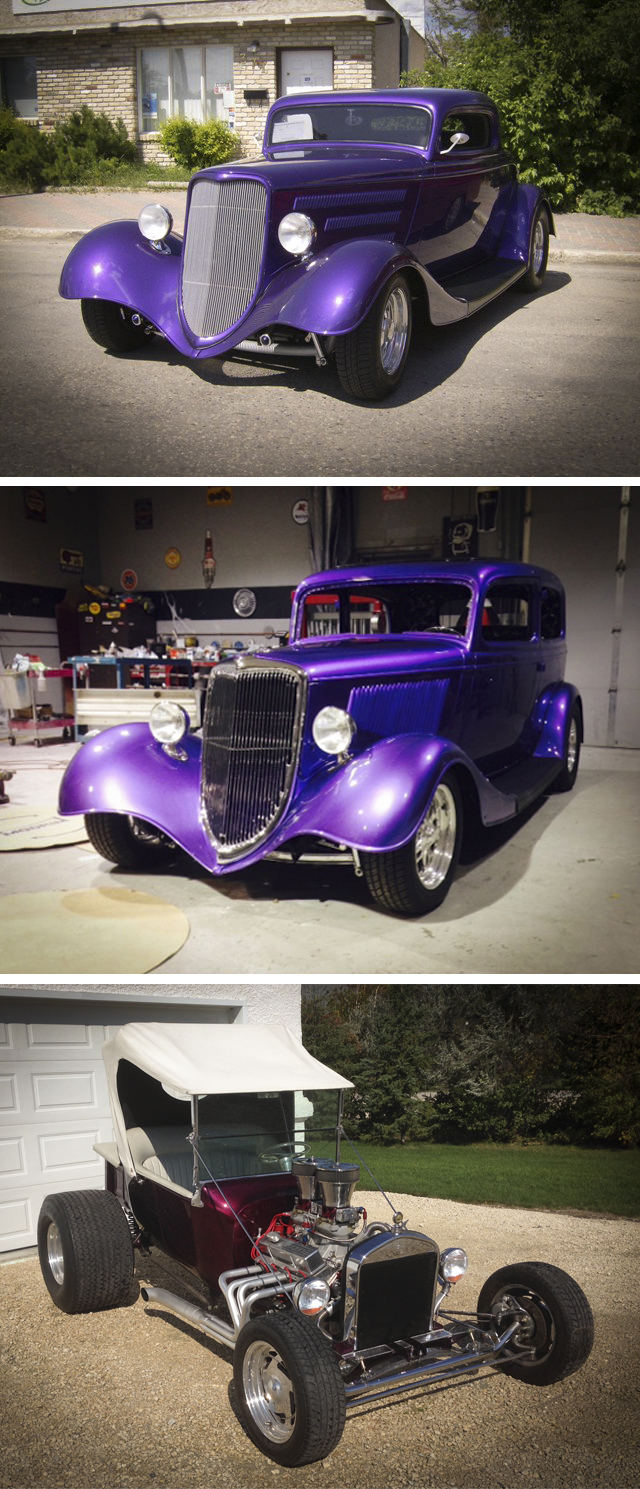 I am happy to share our three street rods with fellow members.
The first is one of our favorite car show drivers, it is a 1933 Ford 3-window Coupe. The car is virtually new from the ground up and includes a complete Ford drivetrain with 351 Windsor engine power. She has all the bells and whistles including ice cold air conditioning, power brakes, power steering, power trunk lift and a hard hitting stereo system, that sounds best when it's rocking the oldies from the 50s and 60s. We have a lot of fun going to car shows or just driving in this great little coupe!
Next is our 1934 "all-steel" tudor sedan. This great car is powered by a 350ci. Chevy engine, 700r4 automatic transmission and 3.55:1 positraction rear end differential. The front suspension is all Pete & Jakes. The car has power windows with remote access. Ice cold air conditioning and leather seats ensure the ride is comfortable. A wood rood insert roof was purchased and installed and has a black fabric roof insert. Although still under construction, this will be a driver once finished. I moment I can hardly wait for!
And finally, this is our 1923 Ford T bucket. Powered by a 350ci. Chevy engine, cranking out just over 400 horsepower. We replaced the engine this T-bucket came with to make this a "real" hot rod. This car is driven but is limited to the location of the car show. I love this car but my passengers said it is over powered and too wild to drive in. A real head turner when they hear this car pull into a car show. The engine rocks this car. The rear tire are 19.5 inches.
Kevin McArdle