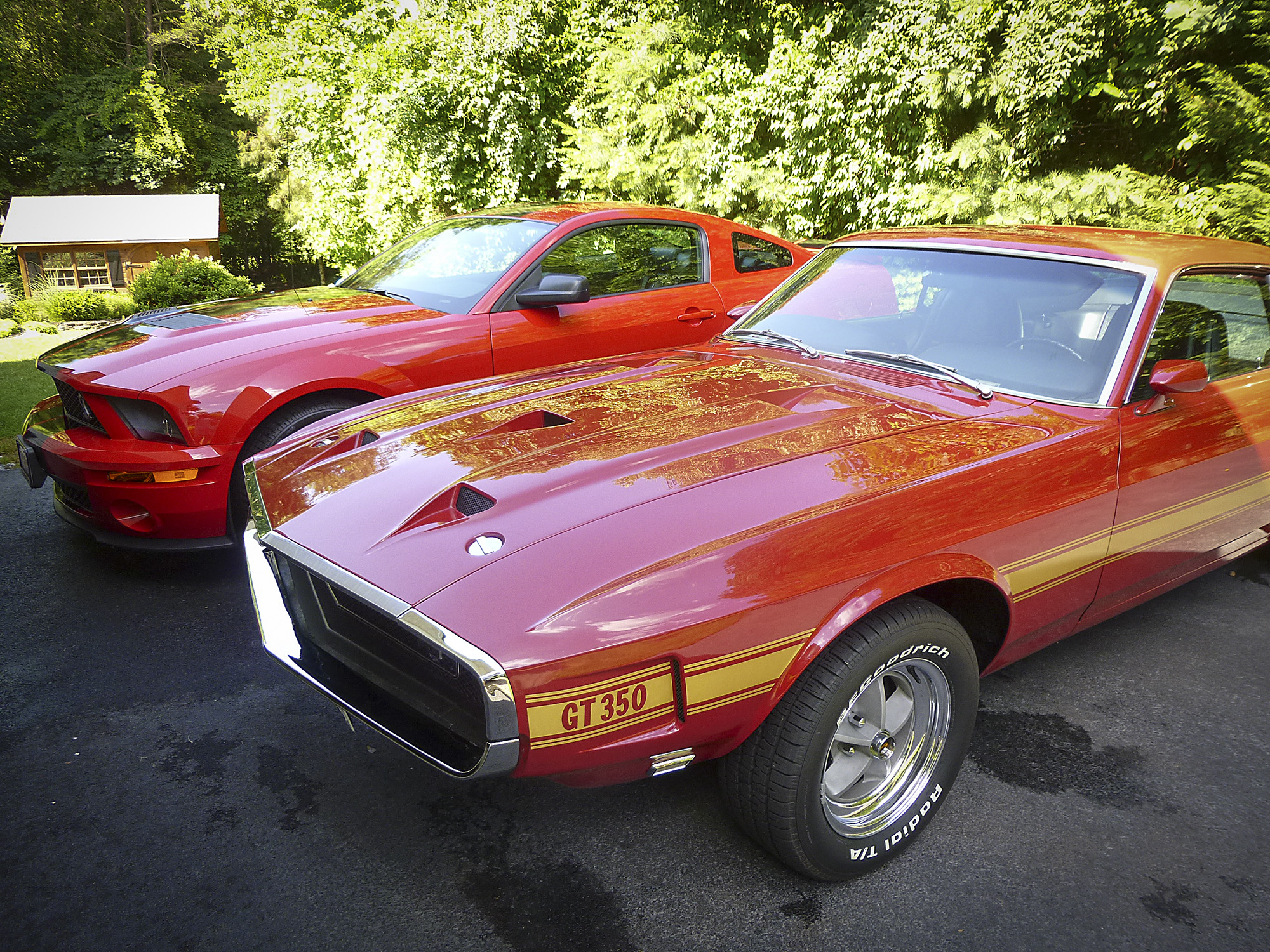 My first car back in 1966 was a red '66 289 4-speed notchback. I traded the '66 in for a 1967 black 390 GT fastback, which was traded in for a 1969 Shelby, which I kept. I ordered this car new and was standing on the dealership lot on the afternoon of May 6, 1969 when it arrived on the truck. It remains almost all original including paint, interior and trim. The driveline and engine have never been apart in it, and the only thing changed were the usual wear items such as the tires, hoses and belts. It has been stored twice. After the first storage in the late seventies to the later eighties, I pulled the brake calipers and sent them to Stainless Steel and have everything sleeved for silicone fluid. It was stored again from 1991 to September 2012. As I mentioned, I pulled the gas tank and radiator and took them to a Gas Tank Renu dealer and had both cleaned. While it was there I cleaned the lines and replaced the fuel pump just in case of any residue that I couldn't see. It sat off the ground on jack stands, and 4-months before I started the car in 2012, I poured Marvel Mystery Oil in the cylinders and let it set. When I fired the car for the first time in over 21 years, once it got fuel to the carb, it fired and I let it run before driving it 65 miles home from where I had it stored. The brakes haven't been touched since I originally switched to the silicone fluid.

When my daughter was born in 1971, I picked her up from the hospital in the Shelby and someday it will go to her. My love of Mustangs continues, and 40-years after purchasing the Shelby, I purchased a 2009 GT-500, I guess I wanted just one more bright red Mustang before my time was up. – Richard Florence

Want to share your own ride with us? Send a photo and your story to MemberRides@ClassicCarRestorationClub.com.