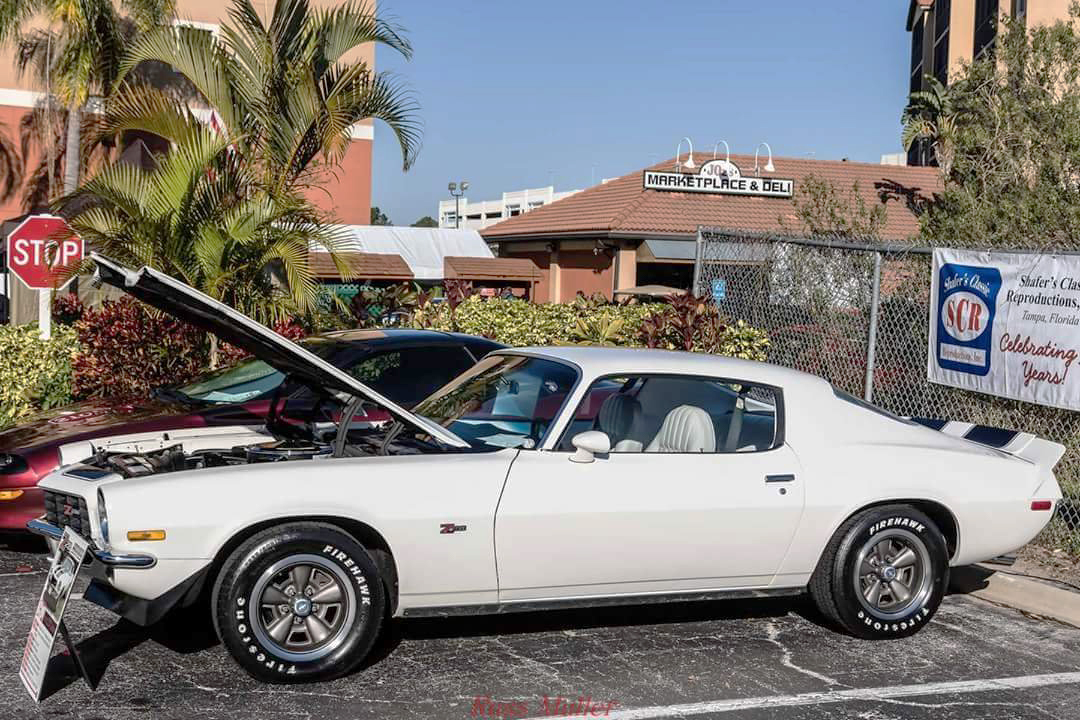 In 1971 I bought a Z28 with all the options, only to sell the car in '76, and I really missed it. Due to starting a family we didn't replace it. Fast forward to a lot of years later my stepfather passed away and left me a new SUV. Not being a SUV guy I sold that car.
One day my son saw pictures of my '71 from back in the days and wanted to get another one. He was 12 years old at the time. We looked for over a year to find a 70-73 Camaro. Finally, my son and I went to a local car show were they also had a car coral. As soon as we got there my son went off by himself to the car coral. I told him on the way that they probably wouldn't have what we were looking for, but he wanted to check anyway. About 10 minutes after we arrived, I saw him running down the show field waving his arms. He had found a car and wanted me to come quickly cause the owner would hold it for 10 minutes. I asked him are you sure its what were looking for and he assured me it was and it was a really clean, straight original car… we bought the car that day.
The car was in nice shape and I bought it to be a daily driver but when we got it home I knew it was just too nice to do that. My son and I are the 3rd owners and we have cleaned and kept it original all these years. My son is now 32 so we have owned it 20 years. He knows some day it will be all his. We have been offered a lot of money for it but my son always tells people it's not for sale. Someday soon it will need to be restored but we will keep it original as long as we can.
– Charles Dunlap
Want to share your own ride with us? Send a photo and your story to MemberRides@ClassicCarRestorationClub.com.
2

Responses to "1972 Chevrolet Camaro Z28"