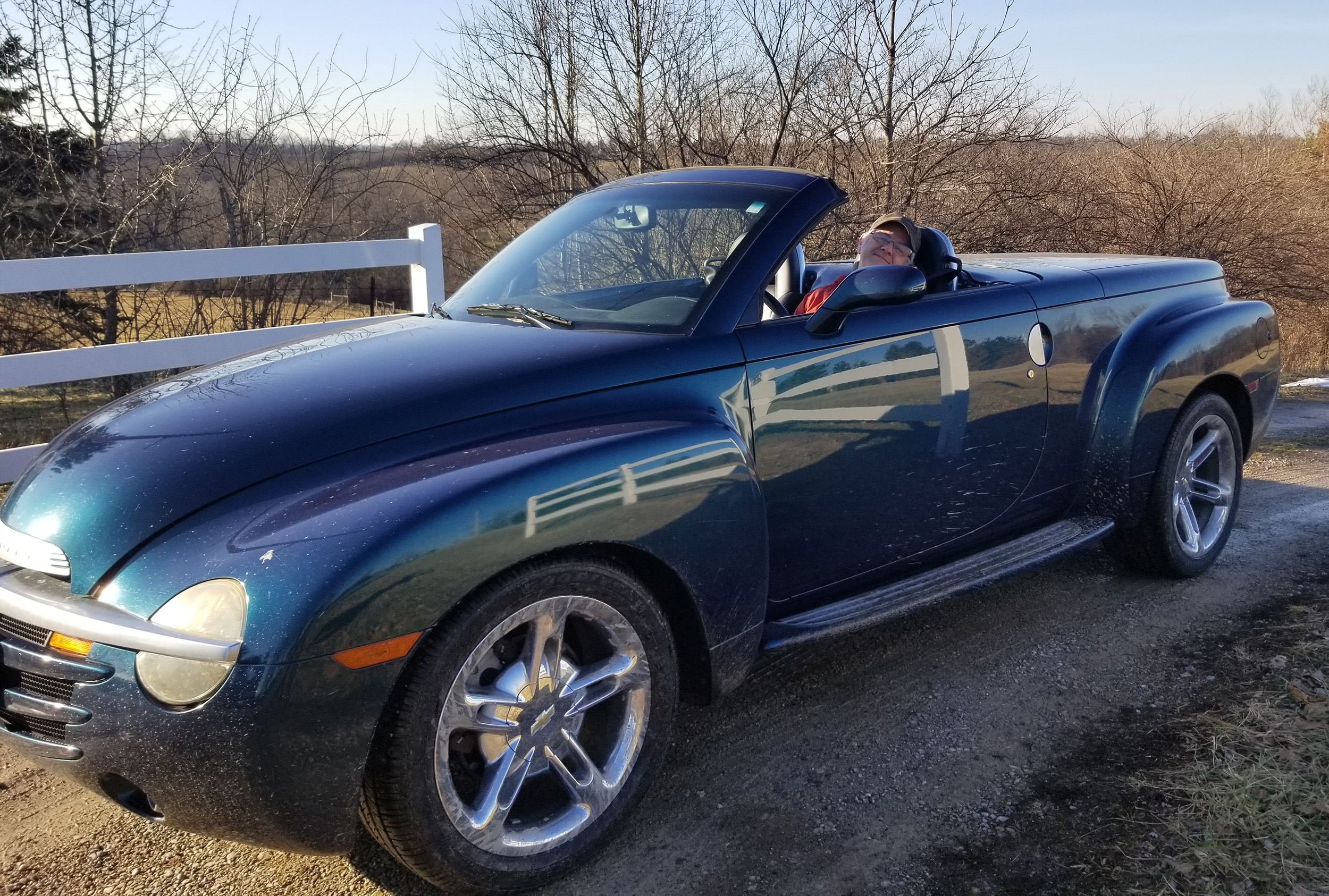 Here's a photo of my 2005 Chevrolet SSR during my first trip out for the 2019 car season, it was my birthday in early February and I couldn't resist taking it for a drive to the car wash.
I bought the SSR in Chicago at Jennings Chevrolet, on New Years Eve 2008/2009. It is all stock. I always wanted an SSR, and couldn't afford it new. But on New Years Eve, the dealer kept lowering the price (by $19k) and they knew I was interested so they called me 12 times. Finally we got a rental car and drove up there 6+ hours. They continued calling us to see where we were at. They kept the dealership open just so we could get it. Apparently they had to get it off the books or they would have to pay another year of taxes on it. We left for home and headed for the dealer at around 9/9:30pm. We got home around 3am New Years day. It was kind of fun as we got to see all the fireworks announcing the New Year while driving home. We live on the outskirts of Cincinnati.
This lil' truck is a blast to drive, and it gets plenty of attention sitting still too!
Tony Italiano
Hamilton, Ohio