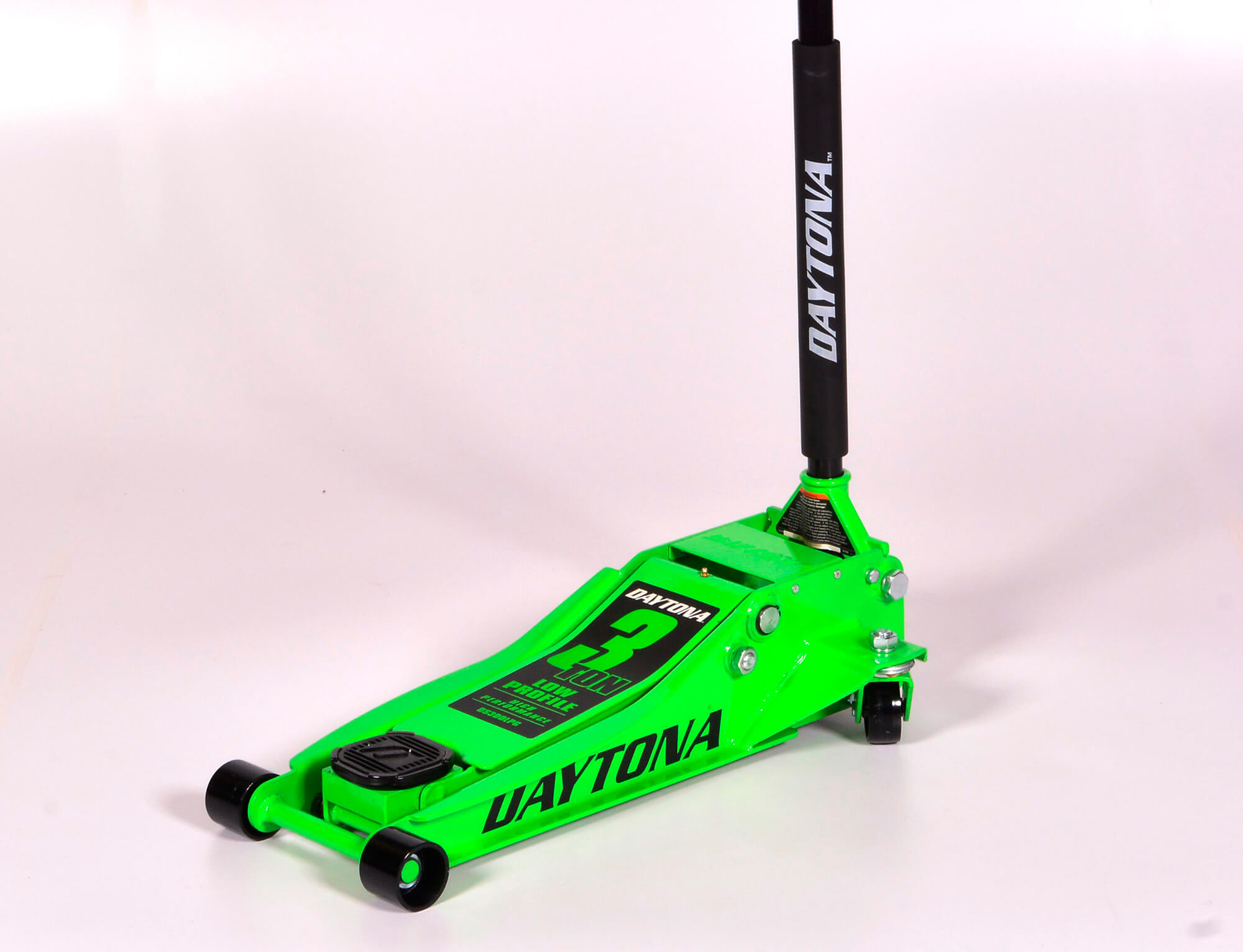 Let's face old cars have small taillights and having bright taillights can protect your classic car and your passengers.
No shop is complete without a floor jack or two, but getting under many low-slung street machines can be a challenge with many jacks on the market.
The new Daytona 3-Ton Low Profile Steel Professional Floor Jack With Rapid Pump®, answers the call.
This heavy-duty 3-ton car jack gets vehicles almost two feet off the ground.
While the extra-low profile reaches under most show cars. Dual piston Rapid Pump® technology lifts most workloads in just 3-1/2 pumps.
For more information visit: www.harborfreight.com
5

Responses to "3-Ton Low Profile Professional Floor Jack"