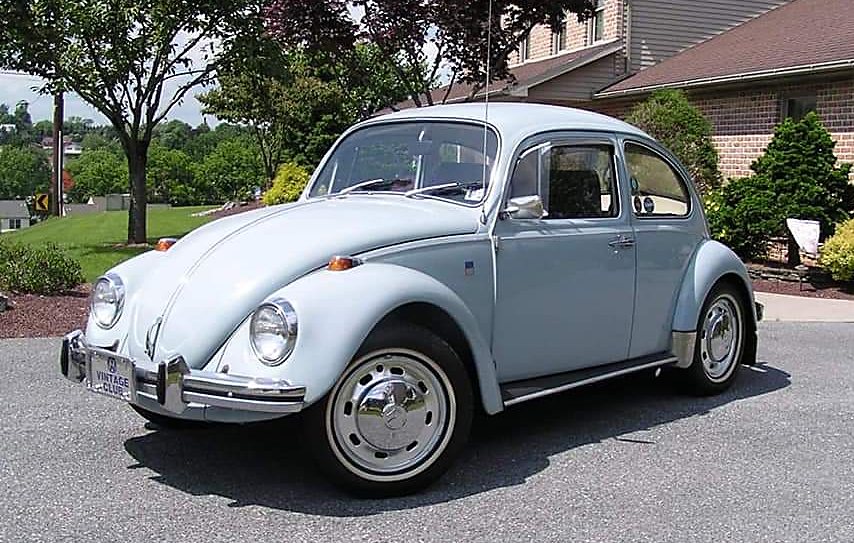 I have owned this 1968 VW Beetle since 1968 (52 years) it wears the original zenith blue paint it wore when it escaped the Wolfsburg Plant in Germany on March 22nd, 1968. The car also still has the original 1500cc 53 hp air-cooled rear-mounted engine with only 42,705 miles since birth. My Beetle even has the original spare tire and wheel and remains all stock except EMPI headers.
The original black leatherette interior is like new. I am sorry this car is not a restoration but thought it was worthy of sharing. Not many VW's endured the elements this long without turning mostly to rust, I am pleased to have a birth certificate from the VW Museum showing it was shipped to NJ on March 26th, 1968 to Wilson Auto Imports in Easton, PA.
My beloved little Beetle is a true survivor indeed of precious endangered metals from the past.
Barry Dorshimer