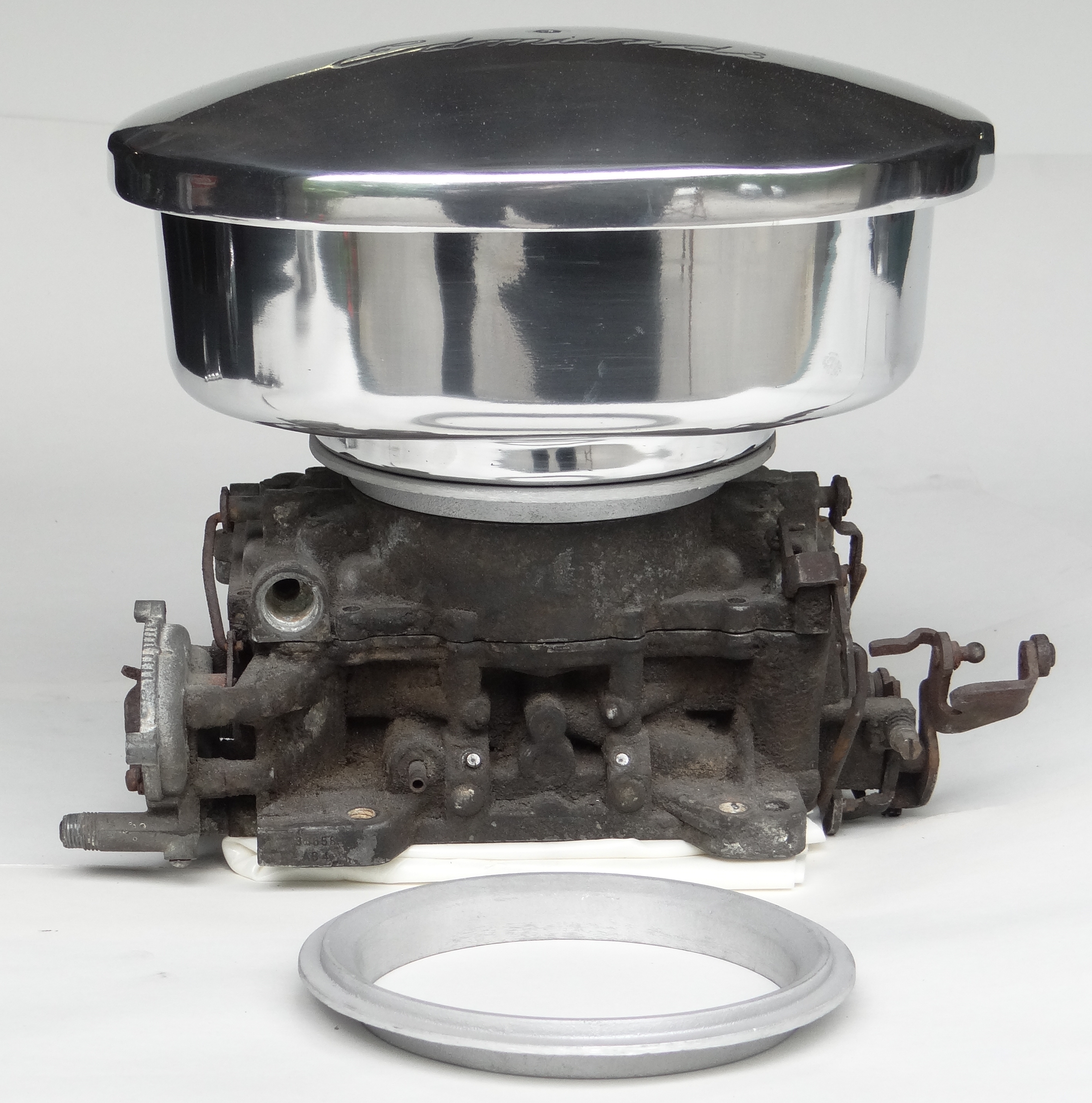 Allows Installation of Cast Aluminum or chrome aftermarket air cleaners with 5 1/8″ opening on original equipment 4 BBL carburetors with 4 7/32″ carb necks.
Heavy-Duty sand cast aluminum, guaranteed not to droop or crack like flimsy plastic adapters.
Fits Carter WCFB, AFB Rochester 4GC through 1961. Air Cleaner and carb shown in picture shown as examples only.
O'Brien Truckers also offers 4 BBL air cleaner buyers a reduced price in these adapters when purchased with an O'Brien Truckers 4 BBL air cleaner on the same order.