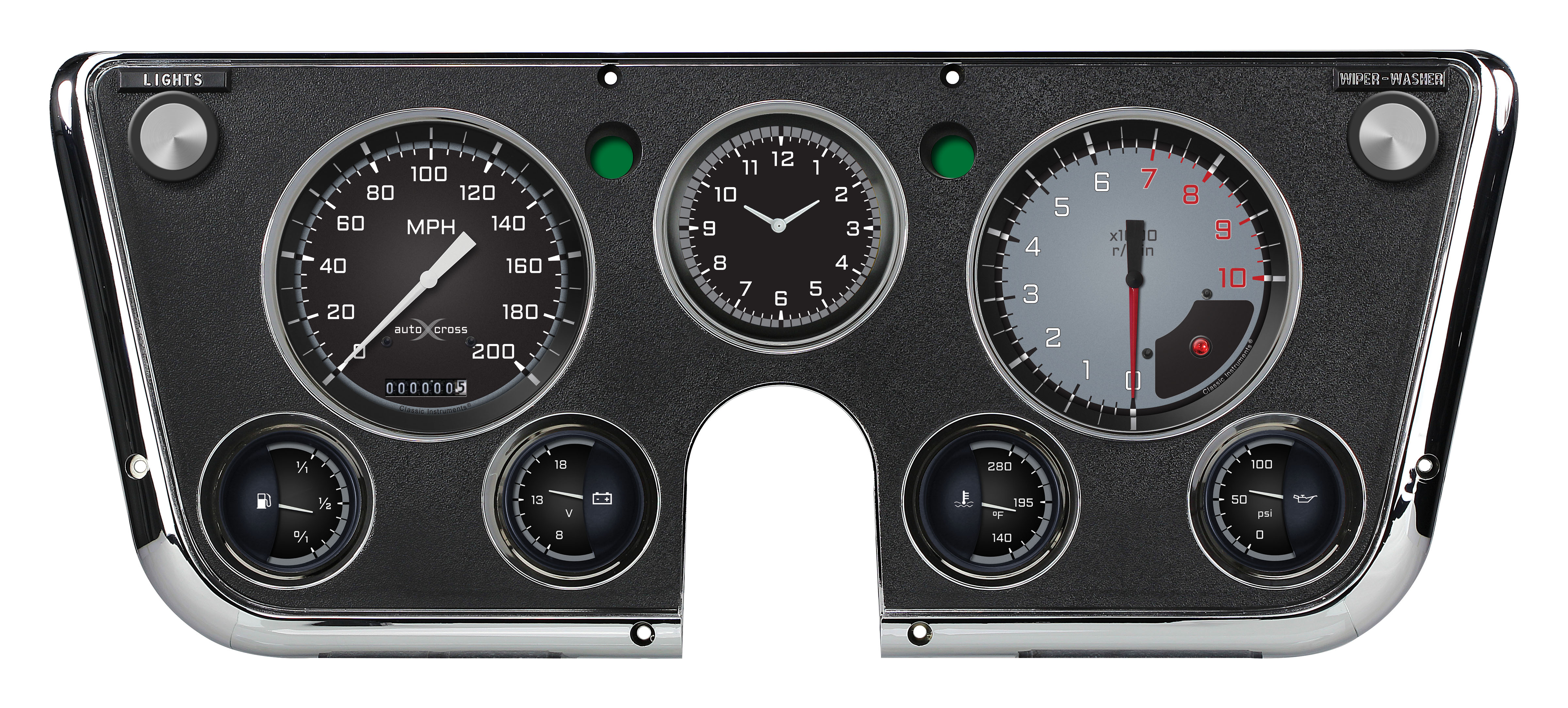 Classic Instruments is pleased to announce the all new AutoCross package available for 1967-1972 Chevrolet and GMC trucks. The CT67 AutoCross package features:
4-5/8" 200MPH speedometer with etched diffuser ring
4-5/8" 10k Tachometer with etched diffuser ring & extremely bright red LED shift light
3-3/8" clock
2-1/8" vertically oriented Fuel, Oil, Temp & Volt gauges with "eyelids" and ISO symbols
Classic Pool Cue Pointers, Sport/Performance appearance, High-quality OEM style bezel, all sending units and wiring harness. Available in Gray or Yellow.
4

Responses to "AutoCross gauge panels for 1967-72 Chevy/GMC Trucks"