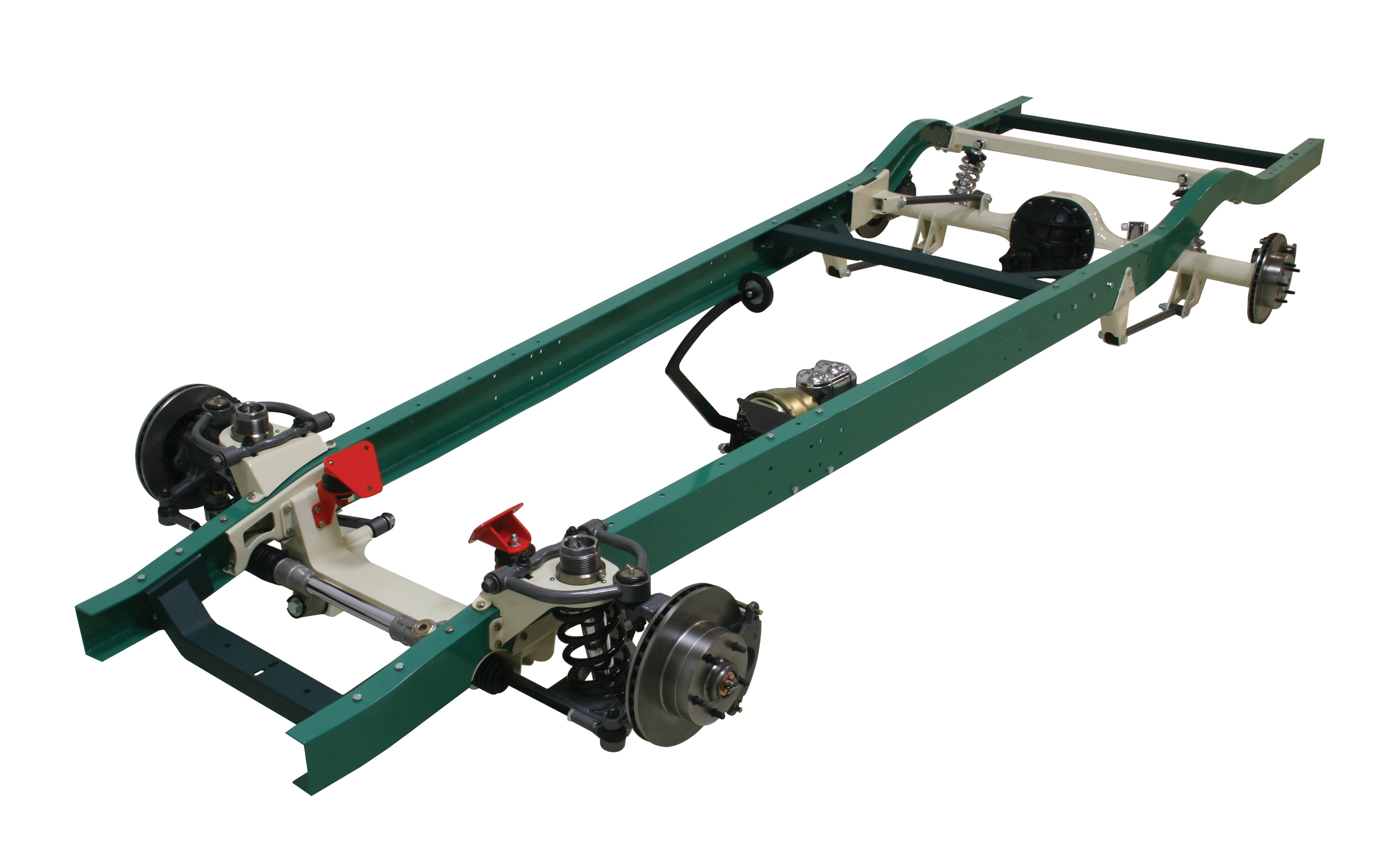 Put down your welder and build a rock solid foundation for your classic truck with Speedway Motors' exclusive new line of Bolt-Together 1947-54 Chevy Pickup Chassis Components.
Speedway Motors' innovative new chassis components allow do-it-yourself rodders to assemble a complete frame using little more than hand tools and a drill. The full line of bolt-on parts includes:
Frame Rails (PN 916-04754) built from laser-cut 7-gauge steel plate
IFS Crossmember (PN 910-44754) with interlocking boxing plates for extra strength and adjustable upper spring seats to fine tune final ride height
Triangulated Four-Bar Rear Suspension Kit (PN 910-04754), including 9-inch rearend housing
Center Frame Support (PN 910-64754) to reinforce the frame
Radiator Support (PN 910-14754)
Fuel Tank Support Brace (PN 910-84754)
Engine Mounts (PN 910-54754) for small-block Chevy and LS V8s
Speedway Motors' bolt-together chassis components are engineered to work together, but will also fit the stock frame of your 1947-54 Chevy ½-ton pickup. When used in unison, these affordable parts allow the average enthusiast to assemble a complete chassis in about a weekend, without requiring any welding or specialized skills. Speedway Motors also offers a full complement of suspension and brake components to make your frame a rolling chassis, as shown here.