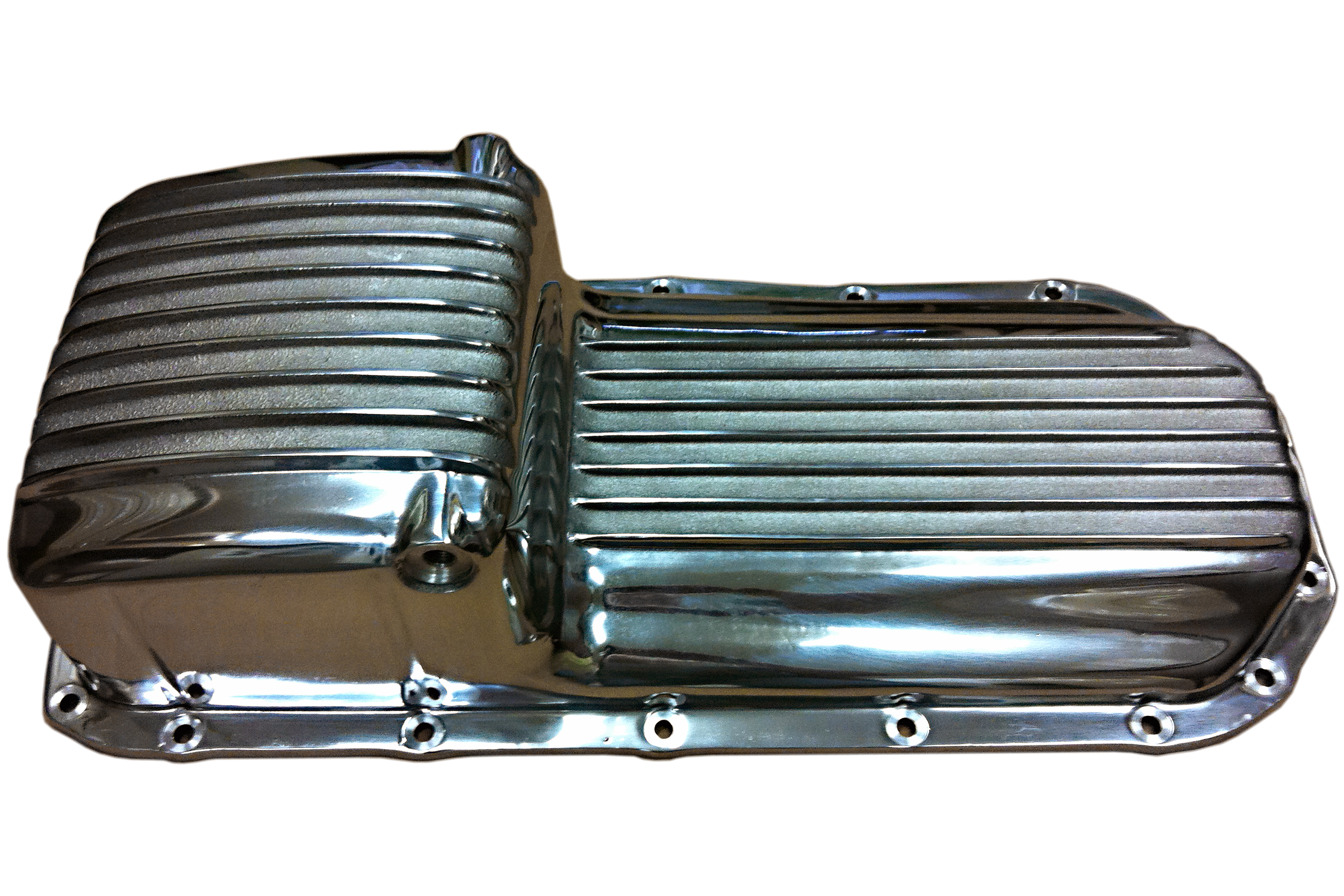 PML introduces an aftermarket oil pan for the classic Buick Nailhead V8 engine. In response to the demand for Nailhead V8 products, PML designed and is now manufacturing an aftermarket oil pan that is a bolt-on replacement for the stock pan.
PML designed this pan with classic straight fins or ribs and uses the sand casting process to produce parts. The fins add a custom look and the sand casting process gives a heavy duty, high quality part. PML's heavy duty sand castings have solid, wide walls for strength and durability and a thick gasket flange that will not bend when the bolts are tightened.
This oil pan preserves the classic feel of the old stamped steel stock cover while adding features for today's engine builders.
PML proudly makes this new oil pan, and all PML pans and covers, in the USA.
Available in natural cast and polish finishes.
PML also makes valve covers, valley covers, and spark plug covers for the Buick Nailhead V8 engine.
For further details, see PML's website at: www.yourcovers.com.
No Comments