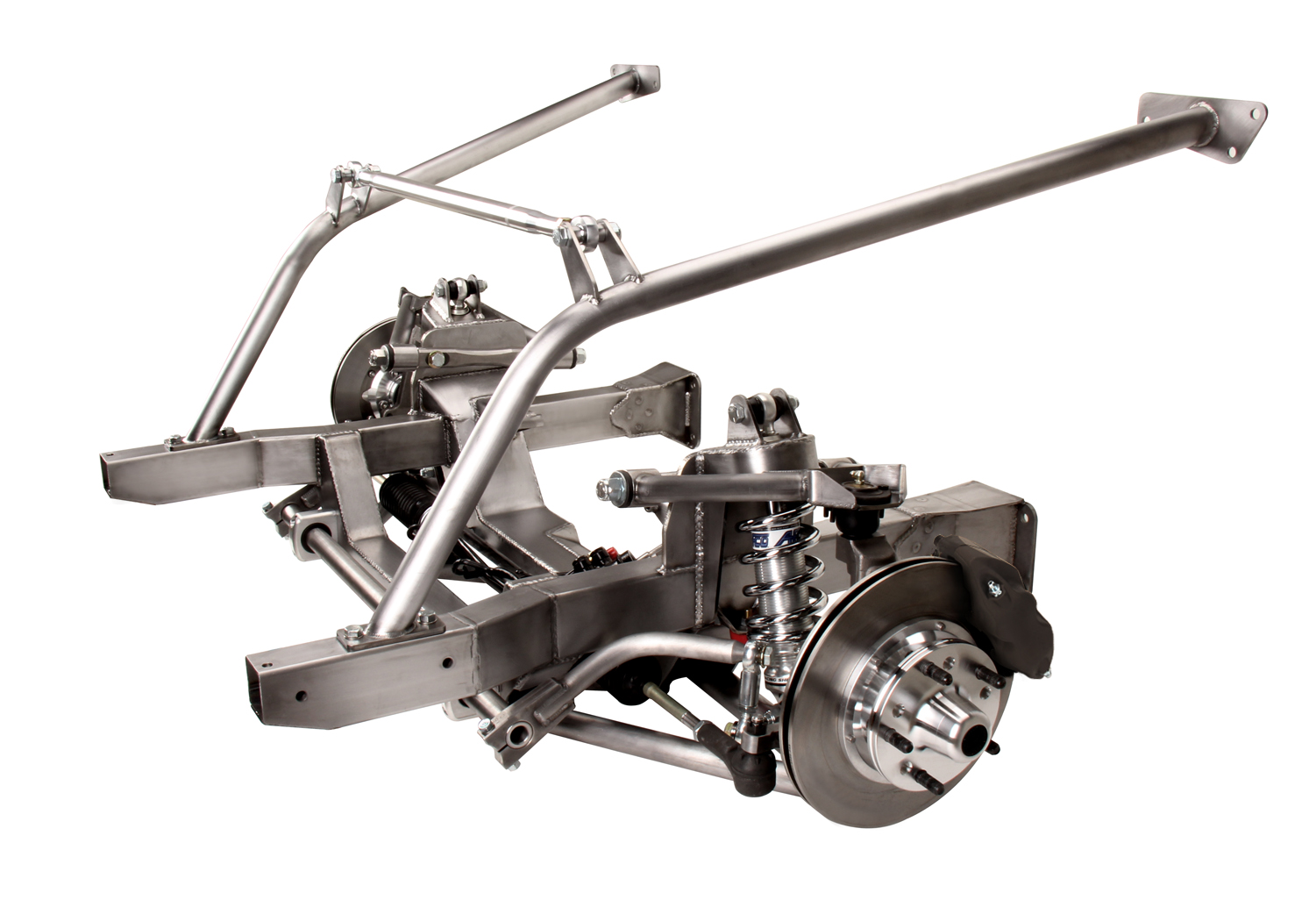 Speedway Motors is bringing modern handing at an affordable price to early Nova owners with its all-new G-Comp Front Suspension Kit for '62-'67 Chevy IIs. This performance IFS kit is a complete bolt-in front frame assembly designed around Speedway's exclusive G-Comp spindles and engineered for optimum handling and vastly improved ride and control. It boasts a wide range of great features:
Clean-sheet IFS design based on Speedway's forged G-Comp spindles
Precision handling with optimal negative camber gain
Caster adjustable with laser cut inserts; camber adjusted with shims
2×3-inch .120-wall steel tube rails for increased stiffness
11-inch disc brakes standard; up to 13-inch available
Lowers car 3- to 4-inches from stock, depending on wheel and tire
Allows use of 18×9-inch front wheels and 255 size front tires
Kits are available for '62-'65 and '66-'67 Chevy II Novas and include the front frame assembly, firewall support tubes, tubular control arms, spindles, AFCO coil-over shocks, sway bar, steering rack and disc brake assembly. Additional options include a heavy-duty sway bar, adjustable shocks, a variety of brake upgrades and fender support braces. Custom-designed inner fender panels will be available soon.