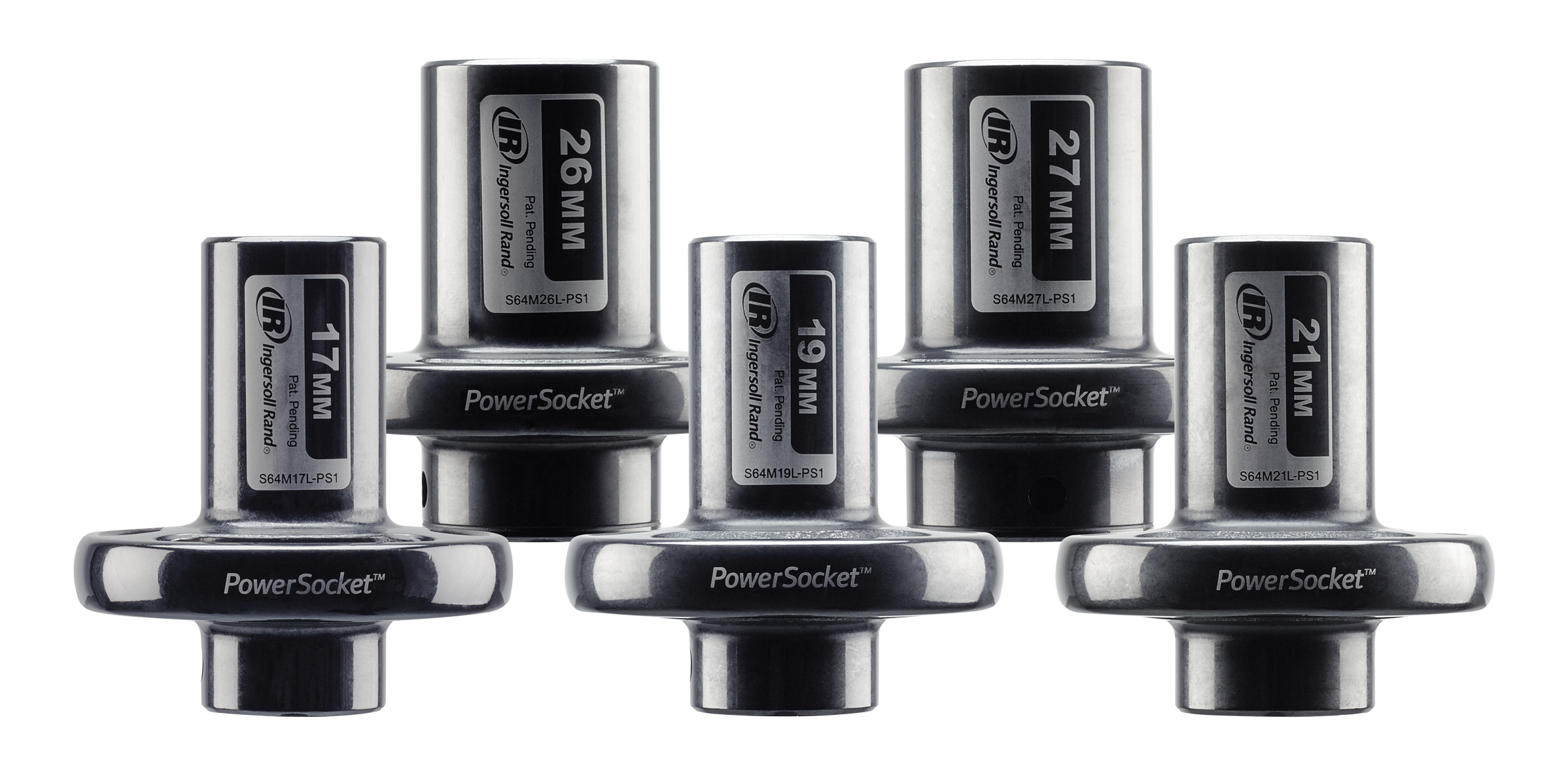 Ingersoll Rand has released their new PowerSocket is an innovative solution that delivers up to 50 percent more torque compared to a stand-alone impact tool. The PowerSocket can bust loose virtually any bolt, no matter how stubborn and rusted. Its unique design and robust power loosens hard-to-remove fasteners, bolts and lug nuts fast, saving mechanics and classic car enthusiasts time and money by eliminating the need for additional tools.
"In field testing the Ingersoll Rand PowerSocket broke bolts loose almost immediately, when other methods failed. With a variety of sizes available, the PowerSocket helps technicians save time and energy loosening stubborn bolts," I.R. claims
PowerSocket Increases Power and Versatility for Automotive Technicians
Similar to a standard impact socket, the PowerSocket fits directly on the square drive of a half-inch impact tool. Once fastened to the tool, the PowerSocket provides up to 50 percent more torque than standard impact sockets. The unique power ring design amplifies the tool's power output. With the same high durability standards as popular Ingersoll Rand Impactools™, the PowerSocket is lightweight and compact to fit in tight spaces, making it ideal for applications that usually require a larger impact tool or a breaker bar.
For more information about the PowerSocket visit www.ingersollrandproducts.com/powersocket.