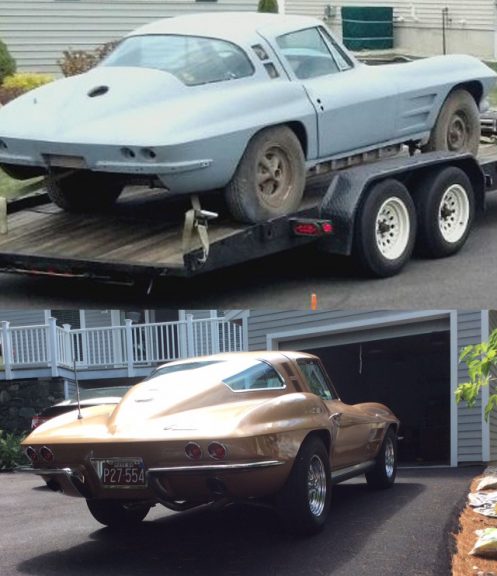 I purchased my 1964 Chevrolet Coupe in July of 1970, from the original owner. It was love at first sight from the moment I saw her, and only grew when I realized she was born with the 327 Special High Performance engine, producing 365hp, and a formidable performer in her day.
She came off the road in 1976 for a variety of reasons, and sat, mostly garaged, for the next 39 years.
There were two restorers who had her for a combined 15 years during this down period. Ultimately, I removed her from each shop given little to no work had actually been completed.
Finally, five years ago, I located a competent and honest restorer, who would complete a frame off restoration. The engine and drive train would be sub contracted to specialty shops. The painting as completed by a friend who manages a body shop at a car dealership, fortunately for me had two fiberglass experts on staff.
The results speak for themselves. She is a show stopper (as described by other Corvette owners) at cruise nights and 'Corvettes & Coffee'. She looks, and performs, better than ever. I attribute this to the quality of the restoration, as well as my much-improved mechanical ability to be able to fine-tune this wonderful high performance, solid lifter engine.
She was to be given to my Son, Christopher. Unfortunately, Chris was killed in an automobile accident. But, I know for certain he was sitting next to me as we took our first ride together in 48 years.
John J. Welsh