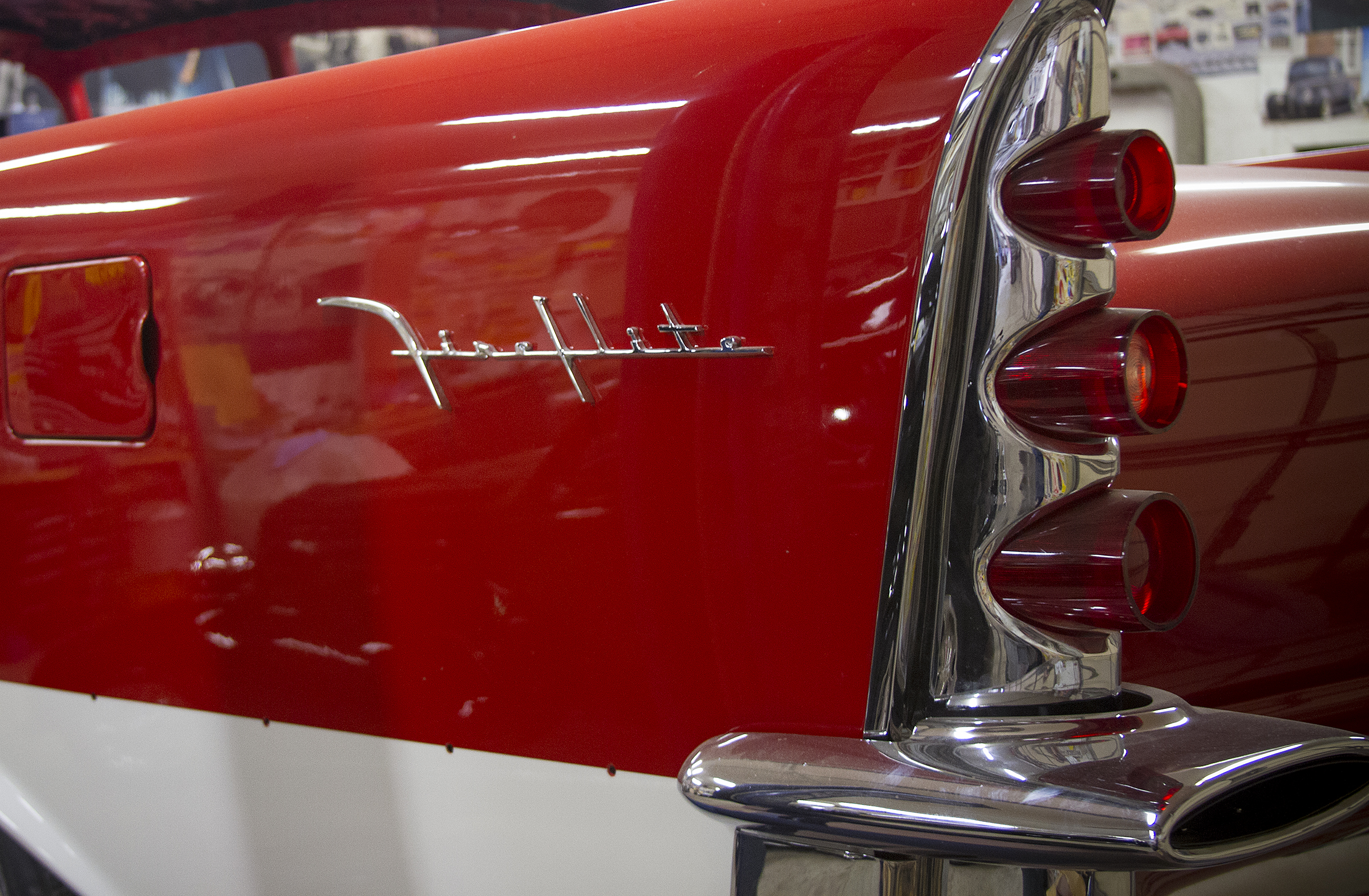 As "Mother's Day" quickly approaches my thoughts turn to my own mother and all she has meant to me, and also toward my wife and mother of our children. I recalled the countless times friends and family have entered my shop and after looking at the projects in the shop and the tools I have acquired to build them, they remark, "You must have a very understanding wife". Although, I must admit I've rarely thought of it throughout our 35-years of marriage.
My wife grew up around antique and classic cars, and her father's auto detailing business. When money was tight, she accepted suspension parts for one of our anniversaries, knowing her reward would come years later as we attended car shows together. Some may say I have a very understanding wife, but it is something more. She shares my passion for cars. Over the years (and many cars in-between) we searched for her dream car, a 1955 Ford Crown Victoria, later she shifted her desire to include a 1957 DeSoto. When we finally located her dream '57 nearly 900-miles away, she planned out trip to pick it up and was noticeably excited to finally have a dream ride of her own.
Check out my progress in completing the restoration of her dream car and learn some helpful restoration tips as well, in the video section of the site. Many of the same skills and techniques I'll use in building her ride will work on your dream ride too.
As I have often said to people (and with no doubt will say again), our passion for Classic Cars is best served when it is shared. Invest the time in making your friends and family a part of your passion, and the rewards you will reap will far exceed the value of any car.
3

Responses to "More Than Understanding"
Herb Storey

Customer Service Techs