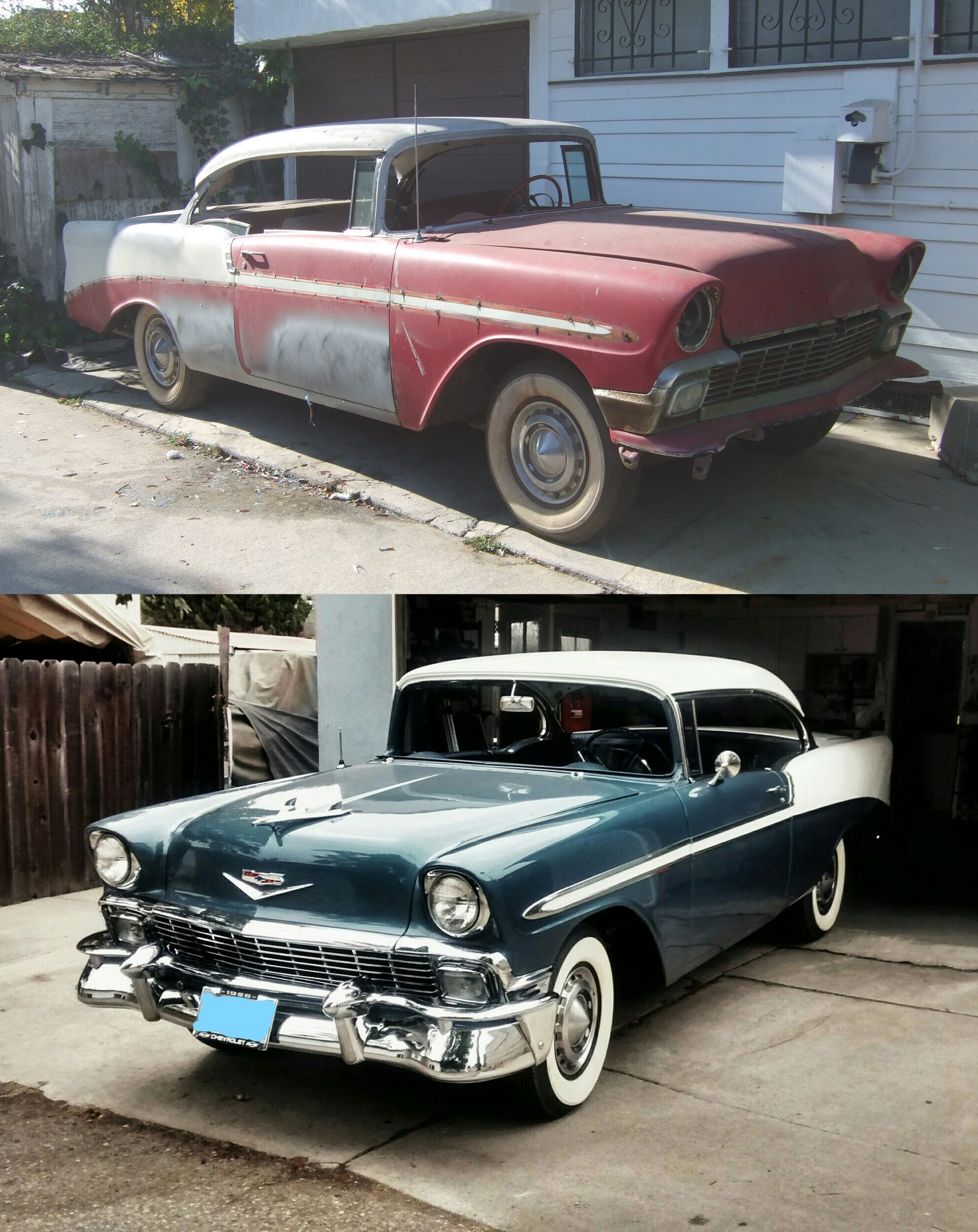 I traded a 1964 Malibu in 1988 for a 1956 Chevy Bel Air. I worked on it for two years and just when it was done, I got called up with the Army Reserves to go to the Gulf War in December of 1990. When I got back from the war I drove the car once before it was stolen from in front of my house. That was 1991.
After years of being shell shocked (not from the war, but it was from losing my car) I found another 1956 Bel Air but it needed lots of work. Now, today it is 99% done but I still need a few items and some repairs to complete the car.
Maybe in a year or so you will see me cruising Venice Beach again in my reborn Chevy dream.
J. Gonza