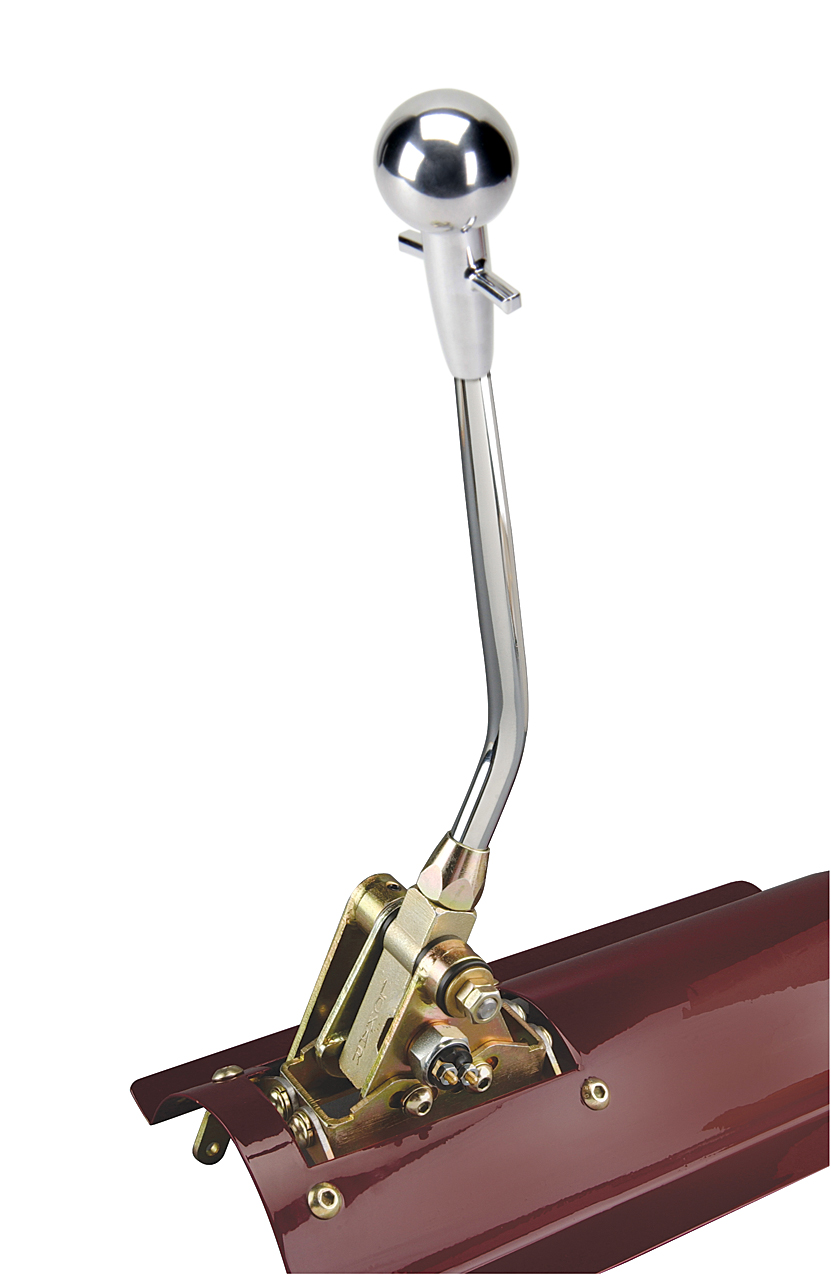 Speedway Motors and Lokar are teaming up to give your muscle car a classic-style shifter with the modern performance you've come to expect from Lokar.
Manufactured in the USA and available exclusively from Speedway Motors, the Lokar Muscle Car Shifter is a floor-mount automatic shifter that simulates the Muncie 4-speed style reverse-lockout shifter used on '60s-era GM muscle cars. Choose from a 6-, 8- or 10-inch (bench bend) lever with your choice of a polished aluminum, white or black acrylic shift knob. The finger-pull detail provides an OEM-style touch and easy leverage for depressing the shifter ball to engage the lock-out for Park and Neutral positions.
Available for GM TH350/400 and 700R4 transmissions, the Muscle Car Shifter is perfect for a wide range of muscle car and street rod projects. The distinctive shift knob and adapter are also available separately for use on other Lokar shifters.