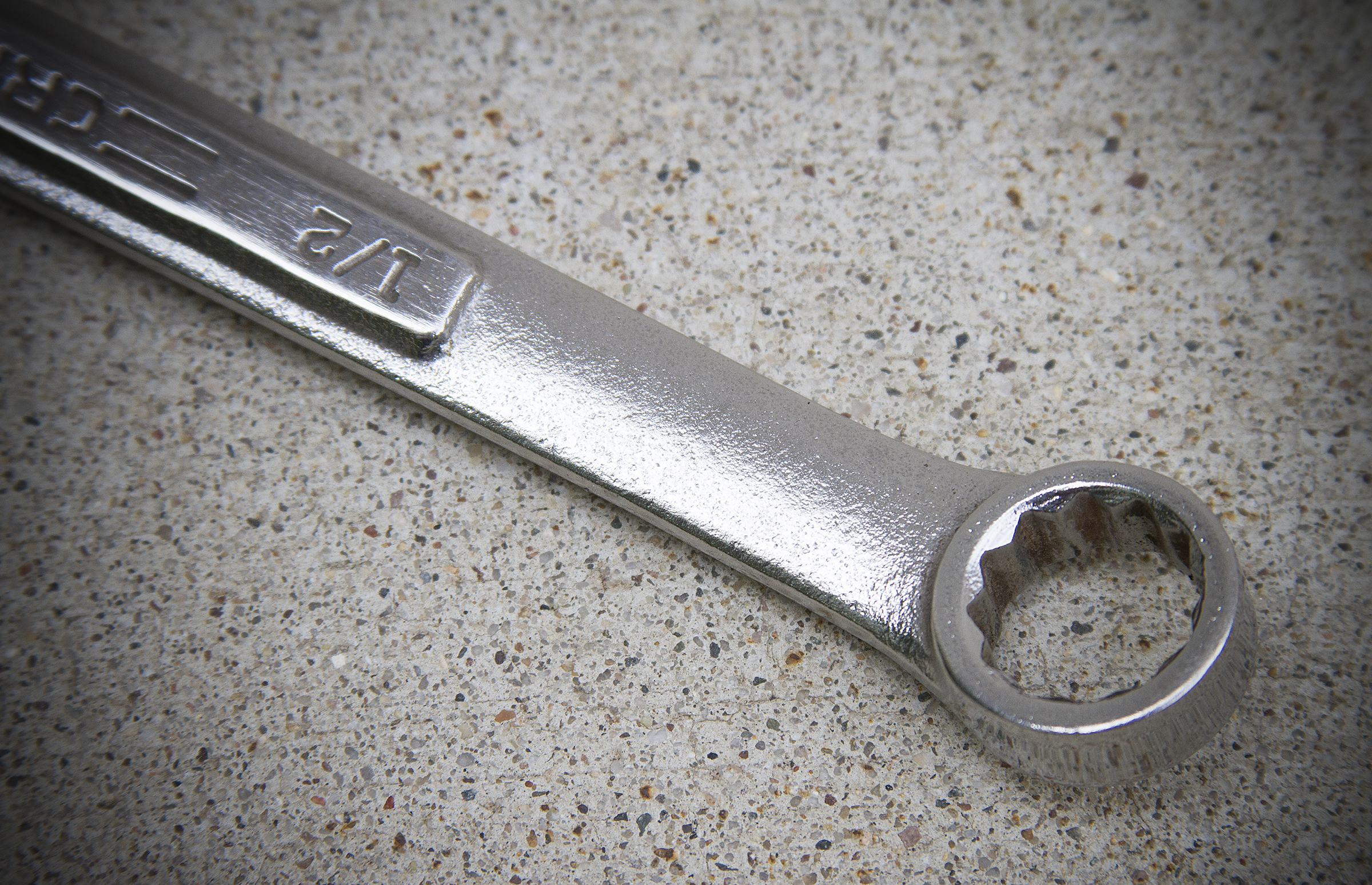 My father was not a "car guy," although he grew up on a dairy farm in northern Minnesota and was no stranger to work. The lessons he taught me—to work hard, be self-reliant, and always do the best you can—have served me well. Even though he passed away a few years ago now, my memories of him and the lessons he taught continue to influence me today. As Father's Day approaches, I can't help but recall one of the last times he visited me in the shop.
"So, when are you going to finish it?" My father's voice rang out as he entered the garage. I believe I've heard those words nearly as often as, "So, what color are you going to paint it?" and from far too many people to recall.
Certainly dad could remember the many times I drove the Chevy over to visit, but the simple fact that the old car was all apart again seemed to cloud his memory of it. I paused for a moment, in the same manner I had for the countless others who asked the same question.
I explained, "Dad, it's not a race to get it done quickly; it's a hobby."
I could tell by the look on his face, as he
 scratched his head and made his way to the
 refrigerator for a cold soda, the thought of
 working on an old car simply for enjoyment was something he never considered. I went on to explain, "Just because it's done, doesn't mean I can't take it apart and make it better." He mumbled something before coming to rest on the stool next to the workbench.
I grabbed the new driveshaft to mate the 4L60 transmission to the new nine-inch Ford rear axle and slid beneath the old Chevy. As I snaked the driveshaft around the rear axle and through the driveshaft loop, I couldn't help but think how our hobby compares to others. I suspect no one has ever questioned a golfer as to why they have played the same course more than once, because it's assumed they want to improve their skills and achieve a better score. Nor does anyone question the fisherman who returns to the same lake, and often the same spot, in pursuit of a bigger fish.
As I slid the U-bolts into the rear axle yoke and called out for a half-inch wrench, it occurred to me that maybe the difference lies in the simple fact that so many consider car repairs to be "work," and certainly nothing about a task that is seen as work could be enjoyable unless it is completed. While the prospect of clubbing plastic balls around someone else's lawn, then chasing after them, only to club them again seems more like work to me, the biggest difference may be how others perceive our chosen hobby.
The distinctive ring of a half-inch Craftsman wrench sliding across the concrete toward my head returned my attention to the task at hand. Dad soon called out again, "I gotta go!" As he turned the knob on the garage door, he stopped to ask, "So, when are you going to finish it?"
I miss you, Dad, and thanks for everything.