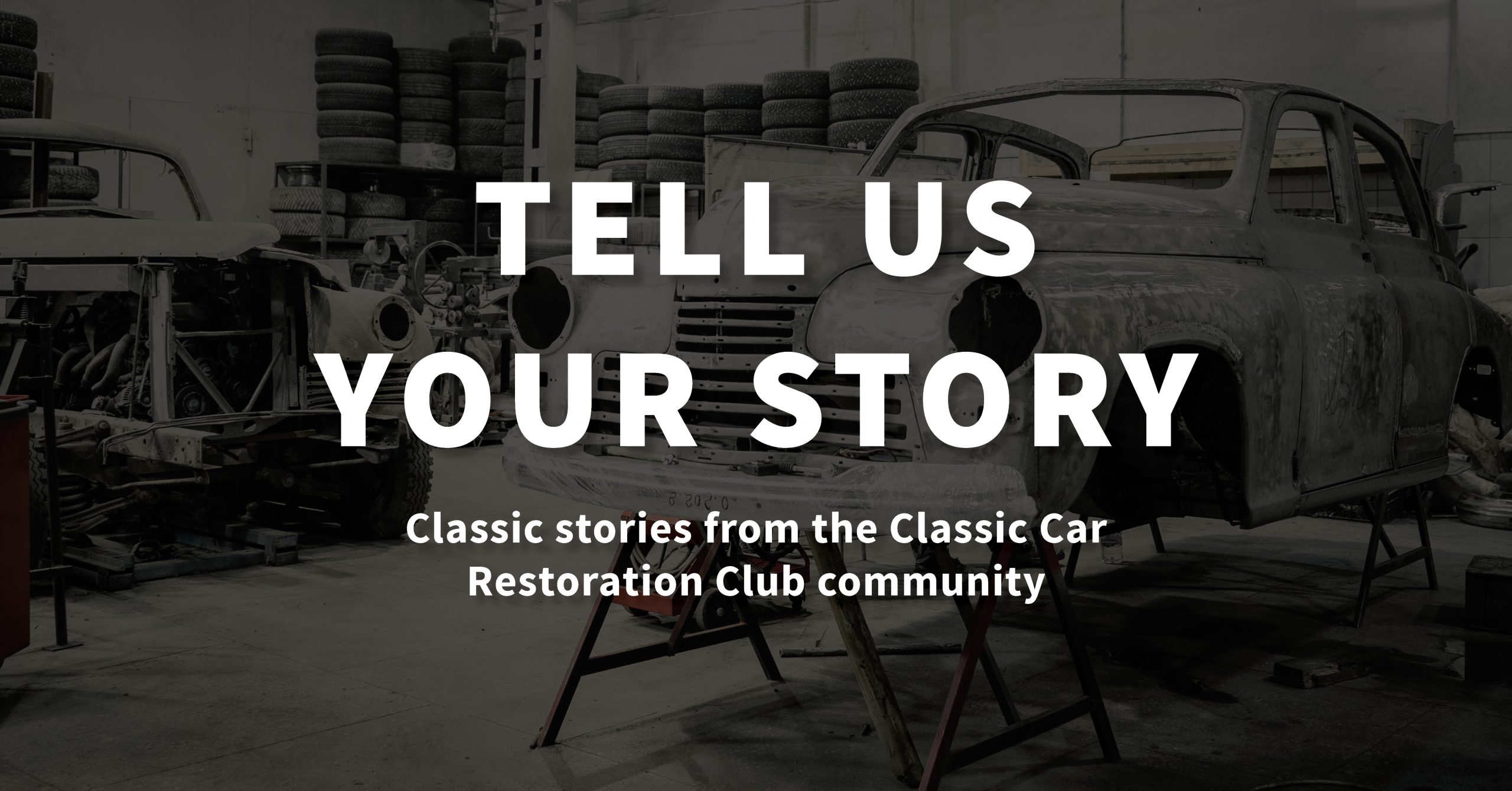 I have owned a number of American cars in my time, the first being a 1968 Mustang, then a 1963 Buick Skylark then a 1971 Ford Mustang Mach 1. Through it all I always wanted a C4 Corvette, but had to wait until I was 53-years old but it was worth it.
I searched for quite some time before I found the one I wanted and after a few emails I phoned owner Shelly, and agreed to buy the car over the phone. I know that it is not the best way to buy a classic car but I knew this was the Corvette I wanted. I asked my best friend to drive me the 190 miles to Hayling Island in Aug 2014 and I loved the car as soon as I saw it there in the car park, Shelley cook sadly passed away May 2016 before I was able to see her again.
About the car:
1990 C4 Chevrolet Corvette, 5.7 Twin Port Injection, Pearlescent White with Steel Blue Interior and six-way power sports seats.
It was a UK car from new built in Dec 1989 and then Shipped to Bauer Millett in Manchester in 1990. The air and catalytic converter have been completely removed and air pump replaced with stainless steel pulley arm from the USA. It was equipped with a Vortex ram air induction system, Hedman headers and stainless steel exhaust system by Vortex of Grays Essex.
The Corvette has been lowered professionally utilizing specialized kit from the USA. It is also equipped with front and rear cameras matched to a 7" DVD/Satnav with 12 disc JVC cd changer.
The real work started as soon as I got home. All the weather strips had to be replaced, luckily some came with the car the others I sourced from Eurovettes. One of the former owners had the engine rebuilt by Adi at ABM in Dorset, ECU chip remapped removing all fault code associated the removal of air and catalytic converter. When the Gearbox was rebuilt at around 77,000 miles they fitted Trans_Go reprogramming kit according to the paper work it alters and enhances shift changes. But by the time of my ownership the engine was in need of another overhaul as not all the owners loved her the way I do. So I phoned ABM and spoke to Adi who could not have been more helpful so I made the 300 mile drive down to Dorset and had a day in Weymouth why he changed the valve stem seals.
Unfortunately this did not solve the problem so I turned to Benfleet Vehicle Services, a local company run by a family friend. They found the problem after stripping the engine the ends off all three piston rings on the number 8 cylinder had all lined up causing the oil burning problem. I ordered a new set of rings and I also took the Opportunity to have the heads rebuild at the same time.
While she was of the road I also took the opportunity to replace the seat bladder pump diaphragms in the seats bases when which turned out to be easier than I though it would be. Lucky for me, my brother lives in Atlanta he sent me parts from USA supply's saving me a fortune in postage don't know about other readers but i think the postage they charge is way too high especially as they will all happily post them catalogues to the UK free post but a small piece of plastic no that's $30. The Corvette had muffler eliminators fitted when I bought her while great when drive through tunnels was not for me or my neighbors so I paid out £1200 for a full stainless steel system from vortex after seeing an episode of wheeler dealers much better, the best deal I have had was picking up a tinted Acrylic roof panel off eBay for £90 I had her fully repainted in her Pearlescent White in Nov 2016 she in now as good as the day she rolled of the line in 1990.
Finding out about history:
The Corvette came with a 5" thick folder showing me the work that has been done over the years, and I was able to contact a number of the former owners one of them had some photos which he was kind enough to email me in the meantime I emailed the corvette museum and got all the details they had on file according to the National corvette museum it is one of only 452 delivered to Europe in 1990 unfortunately they did not keep the records for the number shipped to the UK but there can't be many, and from the build sheet i could see that it was shipped to BAUER MILLET. On reading this I phoned DVLA to ask if I could get any history they had, and about a month later I received a letter from the DVLA containing copies of all the previous registration documents I could see from those the first owner was Lawrence Millet by the time i found that out BAUER MILLET had shut their doors for the last time.
Looking forward to many more years:
I have had plenty of ups and downs since buying the car and have no plans to sell her and can honestly say I have enjoyed the time I have owned the car. I joined the classic corvette club in 2014 just after buying her. I don't get to as many meeting as I would like, just too many family matters. But I do try to take her to car shows as often as I am able to.
Learning something new all the time both Tom from Claremont Corvette and Steve from Dart Corvette have always been helpful when I come across a problem. I drive her most days and in June 2016 took part in the London to Brighton classic car run and in July of this year took her on a trip to northwest France where she attracted a great deal of attention everywhere we went. I captured some of the French locals posing for picture with the car on the Dash-cam which I have set to record 24/7. I made a further trip to France in 2018
Gary Bagley