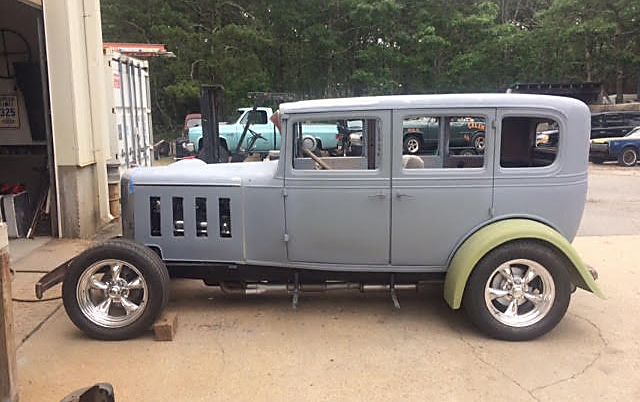 I bought my 1931 Chevrolet 4-door sedan in 2000. To say it was a basket case would be an understatement, but it appeared to be mostly there even though it was all in pieces.
Jump forward twenty years and today it is finally going into paint this week! My goal when I started building this great car was to make it "one bitchen hot rod". And after all this time I am almost there.
It is powered by a big-cammed 464 cubic inch big block Chevrolet engine with a 4L80E Transmission, driving an 8.8" Ford rear axle with 4-linked Coil-over adjustable shocks absorbers all around and disc brakes. While not dyno-tested yet I suspect this potent combination should deliver +500hp and +625ft.lbs of torque.
Sturgis St Peters