ABOUT CLASSIC CAR RESTORATION CLUB
Our goal at Classic Car Restoration Club is simple: To be the go-to resource for classic car enthusiasts who want high quality, relevant car repair, maintenance and restoration videos, tips, and information. We want to inspire and educate classic car enthusiasts to restore their rides and get them on the road, so they can maximize their enjoyment of this great hobby.
We aim to foster a community where classic car buffs – whether new or seasoned enthusiasts – can join together to gather information and share their ideas, experiences, and stories. Ultimately, every classic car is both a functional machine and emotional treasure. We want to increase the level of both for our community members.
OUR STORY
We realized that the Internet needed more high-quality car restoration how-to videos, so we searched industry and consumer shows, car shops, suppliers, manufacturers, and website forums to find and enlist the top classic car experts to help us create the Classic Car Restoration Club. The result is a deep, and rapidly growing, library of detailed how-to instructional videos that every classic car owner or hobbyist will learn from, and value.
The Club started under the name of Fix My Hot Rod. Since then, we've rebranded and are now dedicated to providing best-in-class videos, tips, and industry information – all in a way that reinforces the "community" feeling of all those who are part of the great classic car family.
THE REST OF THE STORY
We want ClassicCarRestorationClub.com to become the home to car enthusiasts who are hungry to learn and eager to share their stories and insights. There are no prerequisites to use and enjoy the site; any enthusiast who wants to gain knowledge and get more enjoyment from their car restoration and driving experiences can start browsing. But you will need to join as a Premium Member to have full access to the entire library of content.
Our team consists of classic car experts who want to help you get more out of your passion and who take the time to listen to what you have to say. Every bit of our content is researched and thought out to make sure you're getting the highest-quality, how-to videos you'll find on the web. We want to bring you deeper into the car culture. We are not only enthusiasts of the hot rod, muscle car, street rod and custom world, but we are doers with skinned knuckles. We want to share our experiences with you so you too can wrench on your ride.
Cruise around the website and take it all in… find classic car maintenance tips, restoration details, great photos and stories, and industry news. We'll primarily cover American-made models, from the 1930s to the mid-1970s. Within that range, you'll see videos covering virtually any restoration topics you might want – from Engine & Transmission work, to Paint & Body, and from Upholstery to Tires & Brakes. We've got you covered.
Join the Club today. And get more out of your time in the garage and on the road!
Customer Service Contact Information:
Call us toll-free: 1-855-706-3534
Email us: ClassicCarRestorationClub@program-director.net
Technical Questions and Content Submissions:
Email to: editor@ClassicCarRestorationClub.com
MEET OUR CONTRIBUTING EDITORS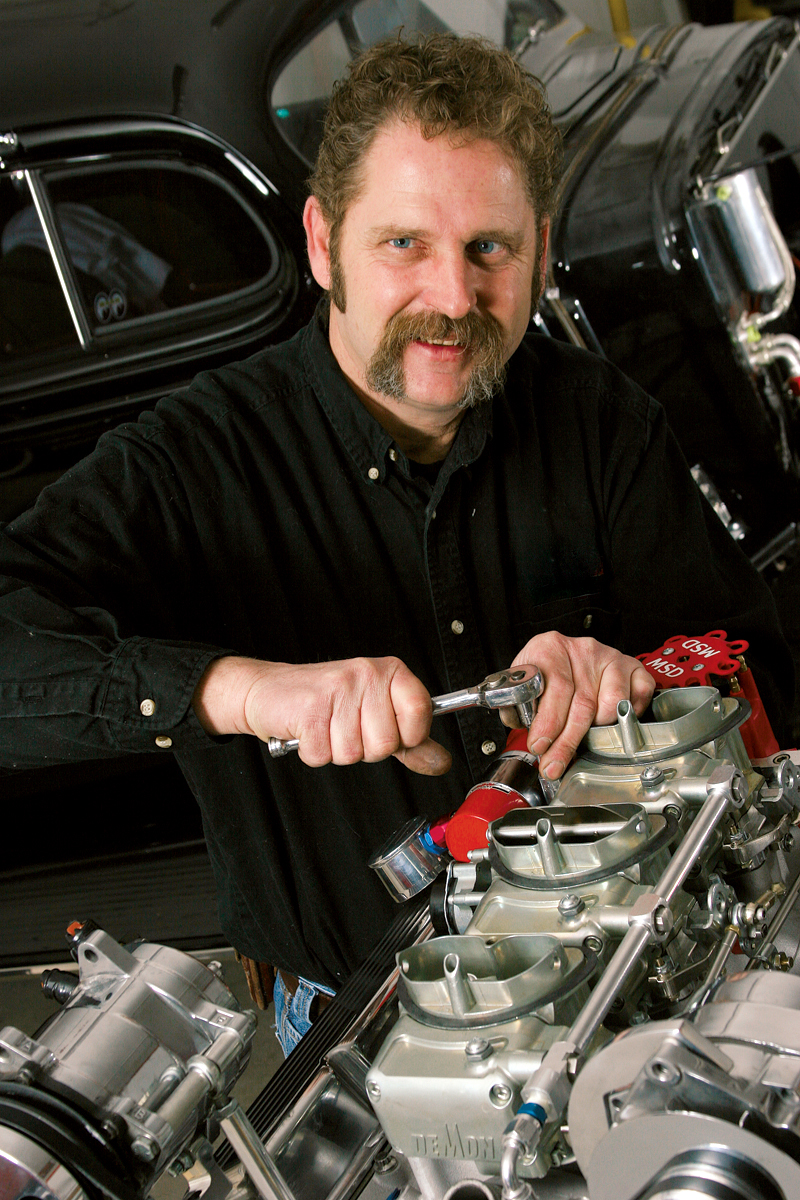 Mark Simpson – Managing Editor
Mark's passion for cars started, like most of us, in his early teens. He first dreamed of owning a '34 Ford 3-window coupe. But as a wide-eyed 15 year old, he spied a '40 Chevrolet Coupe alongside a garage while walking home from school, which he picked up for $150.
After being told by his father that the new heap would not have a place in the home garage or driveway, Mark finagled his way into a local auto body garage, in return for doing some grunt work around the place after school. At that moment, the spark for old cars became an unquenchable flame. Using mostly money he made painting cars for local dirt track racers, Mark rebuilt that '40 Chevy, but had to sell the car to help pay for college. Although the car was gone, the passion for restoring old cars remains to this day.
After college, Mark's passion continued with the purchase of a '31 DeSoto, a '37 Chevrolet Coupe, a '69 Camaro, a '54 Ford F100 and countless other cars over the years. Currently, Mark's collection includes numerous street rods, customs and muscle cars.
But the Old Car passion is fueled by more than just building and owning cars. In addition to serving as Executive Director of the National Street Machine Club and Editor of Street Thunder magazine between 2005 and 2011, Mark has served as an active member in numerous local, regional, and national car clubs.
This lifelong passion for old cars allowed Mark to realize his dreams of introductions and building relationships with industry icons, and he's had the opportunity to work with many of the top hot rod and restoration shops in the Midwest, giving him a first-hand inside look at the tips and tricks the pros use to build world-class cars.
Mark has extended the passion in his family, with his wife and children deeply hooked. His daughter rebuilt her first engine at the age of 16, and has worked in the automotive aftermarket business since she was 17. She is currently a regional sales rep for a national motor parts company, while his son attended college at WyoTech and has worked for some of the top Hot Rod shops in the country. He is considered by many as a master sheet metal fabricator and is equally gifted in his custom automotive upholstery skills.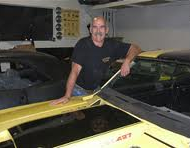 Craig Hopkins
Craig grew up in a small southern California beach town in the early 50′s. It's easy to say that So Cal in the 50′s was the classic car mecca. Even as a small boy, he had the fever helping his uncles wrench on their hot rods. His uncle Ronnie had a '32 3-window coupe with a '52 olds engine. Even his uncle Mark's girlfriend had a '39 coupe with a Columbia 2 speed rear end. At 10 years old, Craig helped change the clutch in the '39. If you have to ask if these cars were Fords, you weren't there. If it had wheels they bought and sold them. Craig owned 35 cars before graduating high school — always repairing them and trading up, and even drove a nice '55 Chevy before graduating.
After high school he worked in some tool and die shops in the LA area, still buying and trading cars and motorcycles, not only repairing the mechanical parts but also doing the paint and body work. Drafted in 1967, Craig sold all of his rolling stock and took a few years off. Returning home he worked in some independent VW and Porsche garages building engines and transmissions. At this time, he started to restore some older VW's and after subletting some of the body work, only to be disappointed with the results, he started doing his own body work. It wasn't long before he had a waiting list. This is when he changed trades.
Craig has always enjoyed all aspects of the auto trade and has managed to be at some of the right places at the right time, building several magazine and SEMA cars, even shooting a restoration video library with Hot Rod Magazine. This has lead to producing his own educational videos. Craig's tag line to everyone that learns techniques from his videos is "yes you can."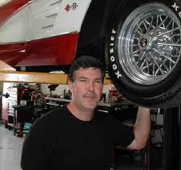 Cam Benty
Cam has been a content/marketing specialist since 1978, having served as the editor-in-chief for Sport Magazine, Petersen's NBA, MLB, NFL and NHL Annuals, Petersen's College Football and Basketball Annuals, Motor Trend Specials, Car Craft, Popular Hot Rodding, Hot Rod Specials, Muscle Car Review, and other publications.
Cam has extensive knowledge of a wide range of products via hands-on testing and personal passion for sports, vehicles, motorsports and racing. From 1999 through 2001, Benty was the editorial director/publisher for Real Edge Magazine, a one million circulation bi-monthly custom magazine for Hearst Publishing directed to young men. During 2002, Benty created the Moto-Award-winning multi-media CD, Guide to your New Ride for Daimler-Chrysler Corporation and Motor Trend Magazine.

George Vondriska
George first got grease under his fingernails while working at a gas station. This was at a time when NO ONE pumped their own gas – every fill included a check of oil, coolant and windshield fluid, and gas cost $.62/gallon. George soon graduated from pump jockey to grease monkey, doing oil changes and basic repairs. The next big step was George's first car, a '67 Dodge Dart, purchased for $250. That slant six ran great but, cars being cars, the Dart needed periodic work. Necessity soon had George doing tunes ups, greasing wheel bearings, replacing the starter and whatever it took to keep the car running.
Although George eventually replaced the Dart, he kept on spinning wrenches on his daily drivers, determined to pay outside mechanics as little as possible. Water pump, fuel pump, brakes and exhaust, it's all fair game. Working in his own garage keeping his "fleet" on the road, George has learned lots of tricks he's ready to pass along to you.

Brent Ackley
Brent lives in Wisconsin with his wife and children. He did his first engine swap at age 15 before he could even drive the car (legally anyway). He did the typical shop classes in high school with Auto Mechanics being about half of his senior year – that's when he rebuilt his first motor. It was a 1973 Chevy 350 out of a Blazer he wound up putting it in a 1970 Chevelle convertible.
In the last 30 years, he has been messing with cars and had hundreds of them. The first drivable one was a 1979 Sunbird with the Formula package. He had to put a motor in that the second year he owned it. After high school he went to work at a service station doing light mechanical work oil changes, tires, batteries. Stuff they could get done in an hour or two, as the shop only had two stalls so they didn't want them tied up for days on anything major. In 1990, Brent enrolled in the Collision Repair Technology Program at Rosemount Technical College graduating two years later with an Associates Degree. He worked for a short time as an insurance adjuster then went to work for a local body shop supply company selling paint and body supplies and doing body work and paint on the side. He decided early on that doing body work full-time was not an option, he had become sensitized to the isocyanates in the paint. He keeps the body and paint work to about 1 car per year and wears the proper protective gear. He also worked as a regional sales manager for two different manufacturing companies and now has his own business.

Dennis Santopietro
Dennis has been smashing cars and motorcycles for years. He has had the luxury of having others around him that can fix his mess. That changed in 2004 when he started Fix My Hog, the #1 how-to video program for Harley riders, and took an interest in turning a wrench on his '84 FXRS. The brother of a mechanic, he has spent many an hour in the shop learning techniques while waiting to take the project-of-the-month for a ride. His first love was his 1969 Chevy C20 that he had in high school. With the help of his father and brother they rebuilt the engine, moved the shift from the column to the floor and added an oak bed and rails. It was no show winner, but fun to drive and a point of pride for a 16 year old. He wishes he had it today.