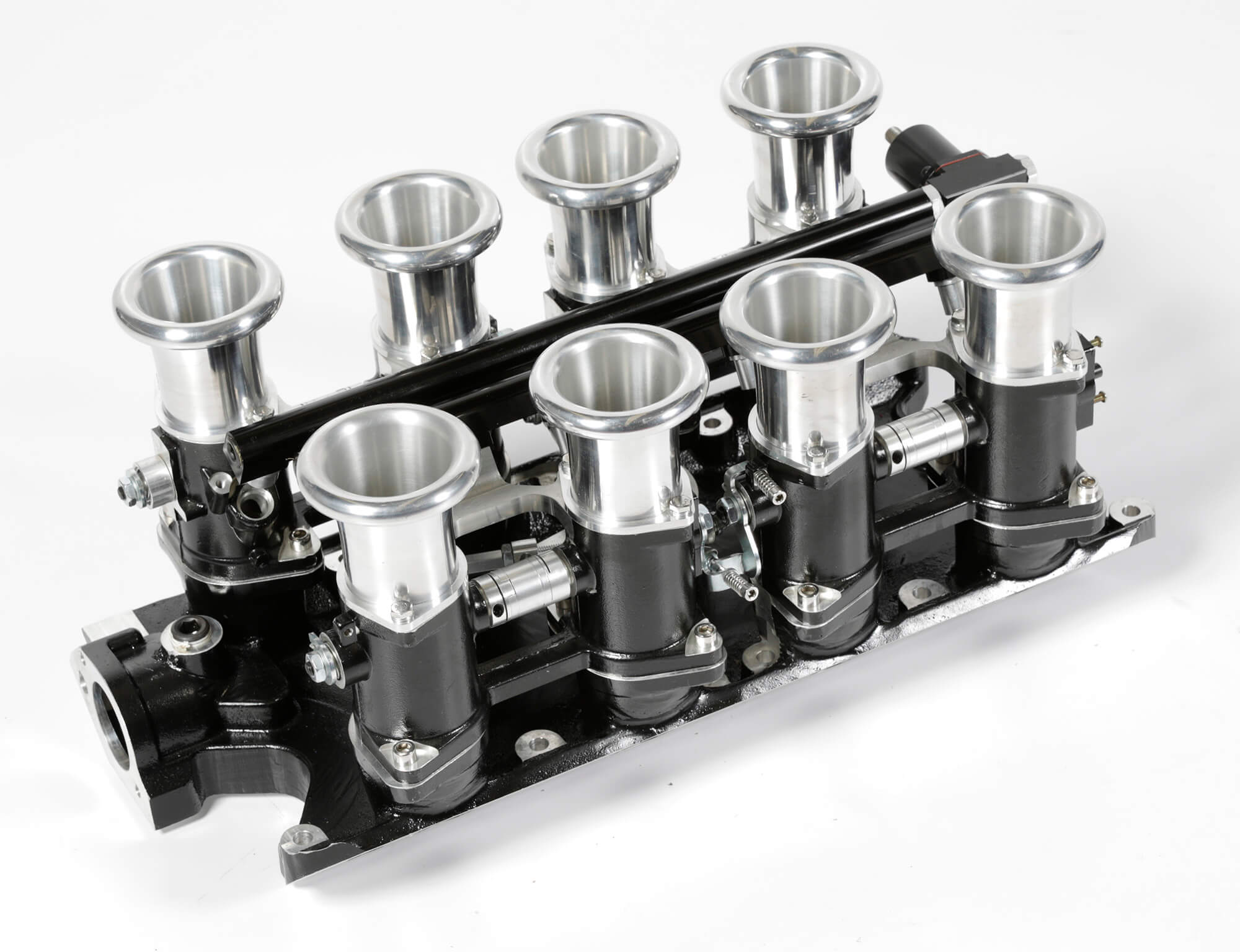 The Speedmaster Individual throttle body EFI system has all the flash of classic Weber induction but provides a higher state of tune and engine performance versatility of EFI.
Delivering crisp EFI performance with systems capable of supporting high hp.
Fuel and air are delivered through precision cast aluminum 50mm IDA style throttle bodies.
For more information visit: www.speedmaster79.com
2

Responses to "Small Block Ford Downdraft EFI Manifold"