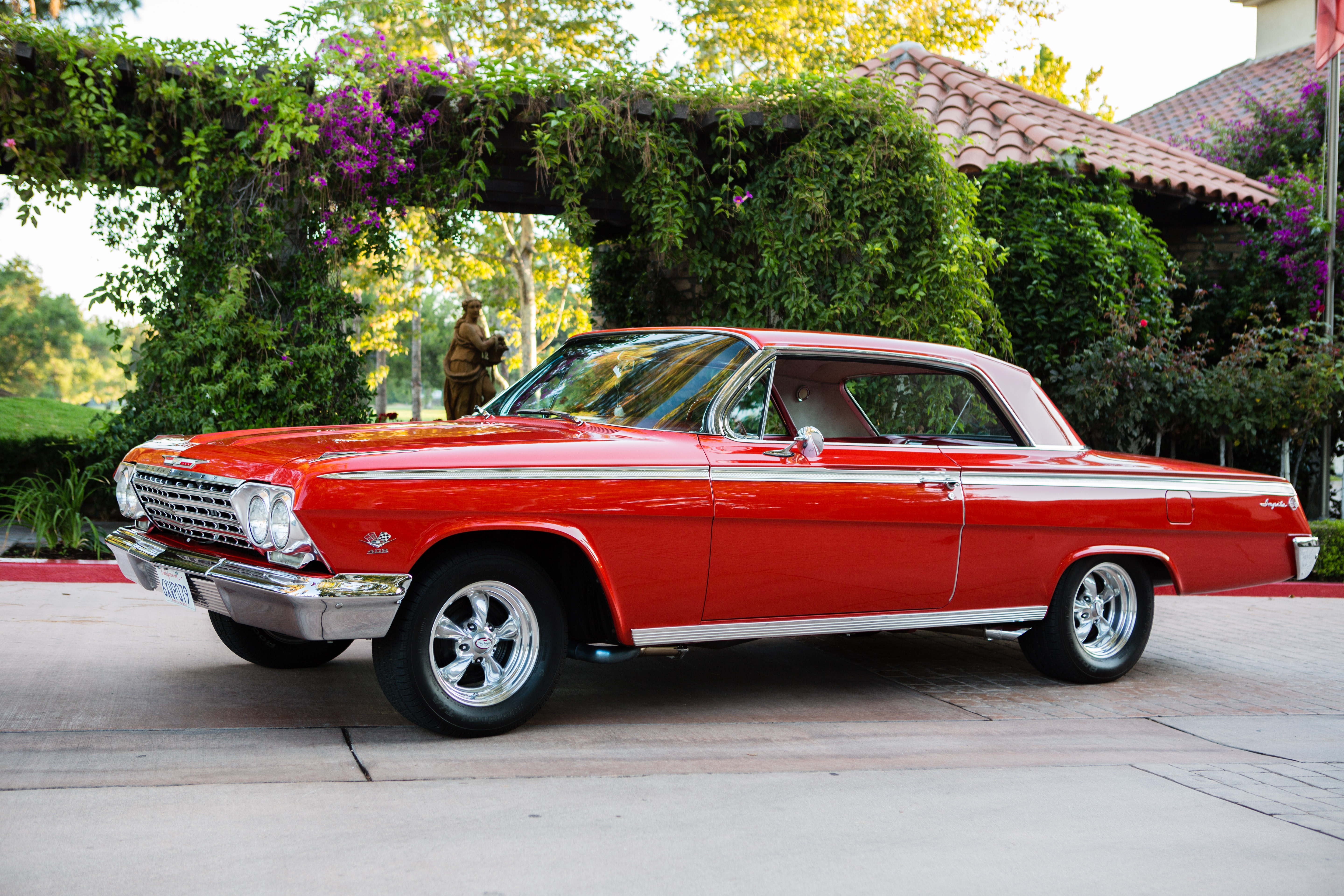 I bought this great car about 4 years ago from a gentleman in Tennessee. He had previously purchased the car from Reggie Jackson at the Barrett-Jackson Scottsdale auction several years earlier. When I saw it, I knew I had to make it mine and return this car back home to California.
The old Chevy features a 409 cu.in. engine, built by Jack Gibbs, and is bored 60 over and fully balance and blueprinted. It includes a Isky Z11 cam, Dual AFB Quads, Scorpion roller rockers, Doug's Headers, and puts out 467hp to the flywheel.
The engine is backed up by a Borg Warner Super T-10 4-speed and 4.11 posi rear.
Patrick Manalio