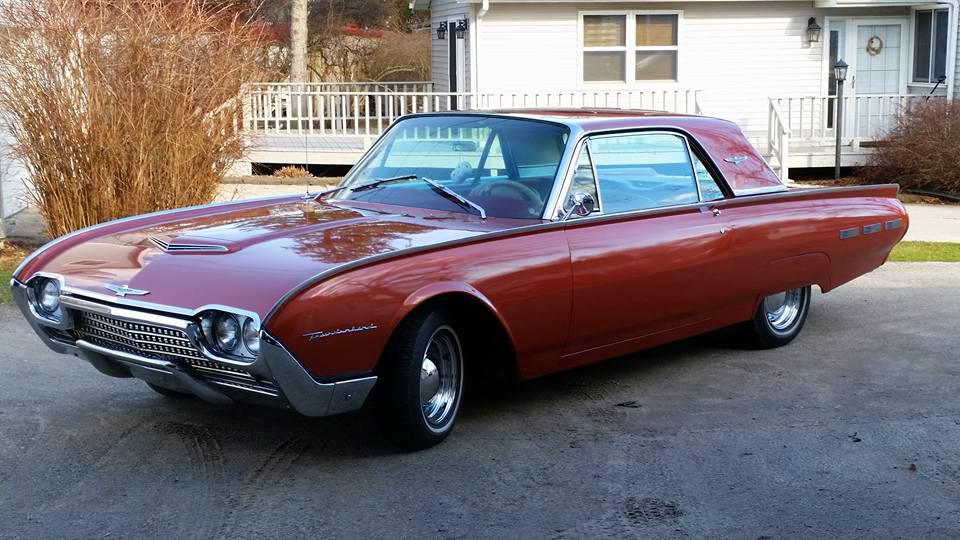 This is my third T-Bird ( my first was a 1966 and I owned a 1985 as well) I bought this 62 Bird from the family of a deceased owner. That owner purchased it from a dealership in Wisconsin as a gift to himself in June 2005. Sadly he only drove it 150 miles before he passed away. It was then stored in a garage for 10 years until I bought it. It has been tuned up, new water pump, new brake booster, rebuilt carb. It runs and looks fantastic! It has electric everything, and A/C. The interior is excellent except for the dash which will eventually have to be replaced due to someone cutting a hole in it (why I have no idea!!) We named her Maxx and she is a joy to drive and own!
– Russell Saunders, WI
Want to share your own ride with us? Send a photo and your story to MemberRides@ClassicCarRestorationClub.com.