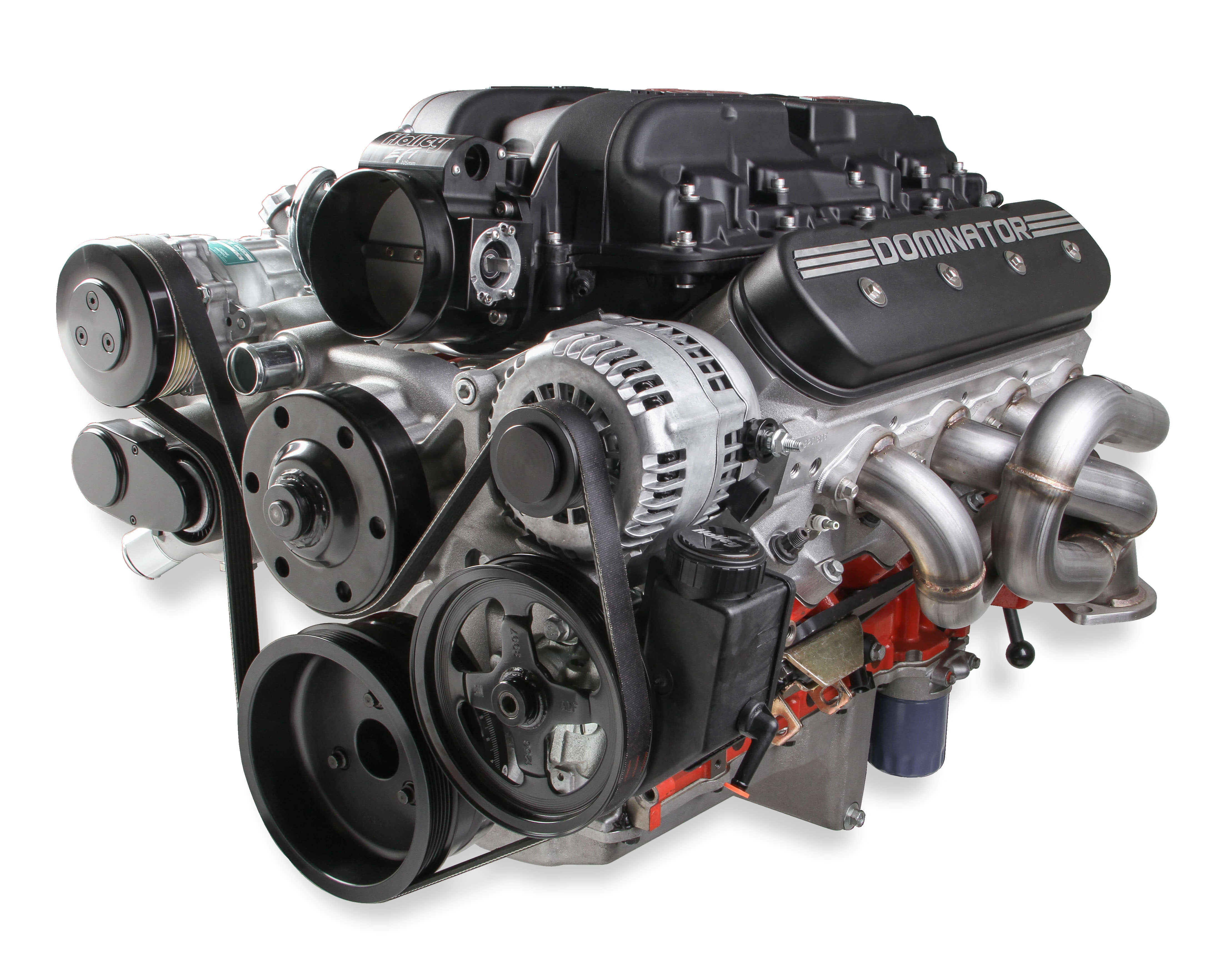 Holley has recently released their Complete Mid-Mount Accessory Drive Systems for GM LS engines. Holley Mid-Mount Complete Accessory Systems pull all your accessories in tighter than ordinary accessory drives for a clean, compact look. At the heart of it is the revolutionary "bracketless" design (patent pending), where all accessories attach directly off the water pump for an integrated look that shows off your horsepower – not your accessories. The system will work on all standard wet sump, non-factory supercharged GM LS engines.
The Mid-Mount drive completes Holley's trilogy of accessory solutions with this third option, following the previously released High and Low-Mount systems. It brings everything together perfectly and contains everything you need in a single system: a water pump, A/C compressor, alternator, power-steering pump and reservoir, crank damper, and all the belts and pulleys for a fast, easy installation. Even heater-hose adapters, a power steering to -6 AN hardline, and alternator plug/harness are included.
Two systems are available – a standard version and a premium version. The premium comes complete with dress-up pulley covers and an SFI-certified damper. Holley pairs this damper with a billet 6061-T6 aluminum hard-anodized pulley. Both systems feature the all-new Holley-designed alternator, which employs hairpin/square wire, 6-phase technology recently debuted on C7 Corvettes. The cartridge-style water pump makes serviceability simple and also has C7 ties. The compact, reliable SD7 A/C compressor and Type II P/S pump with a baffled reservoir are also integrated. The only differences on the standard model is the deletion of the pulley covers and the pulley/damper, which is OE-style. Holley partnered with an OE supplier to develop a custom crank assembly just like the original pulley/damper that came from the factory.
For more information visit: www.holley.com/products/accessories/drive_brackets/complete_kits/
7

Responses to "Accessory Systems for LS Engines"