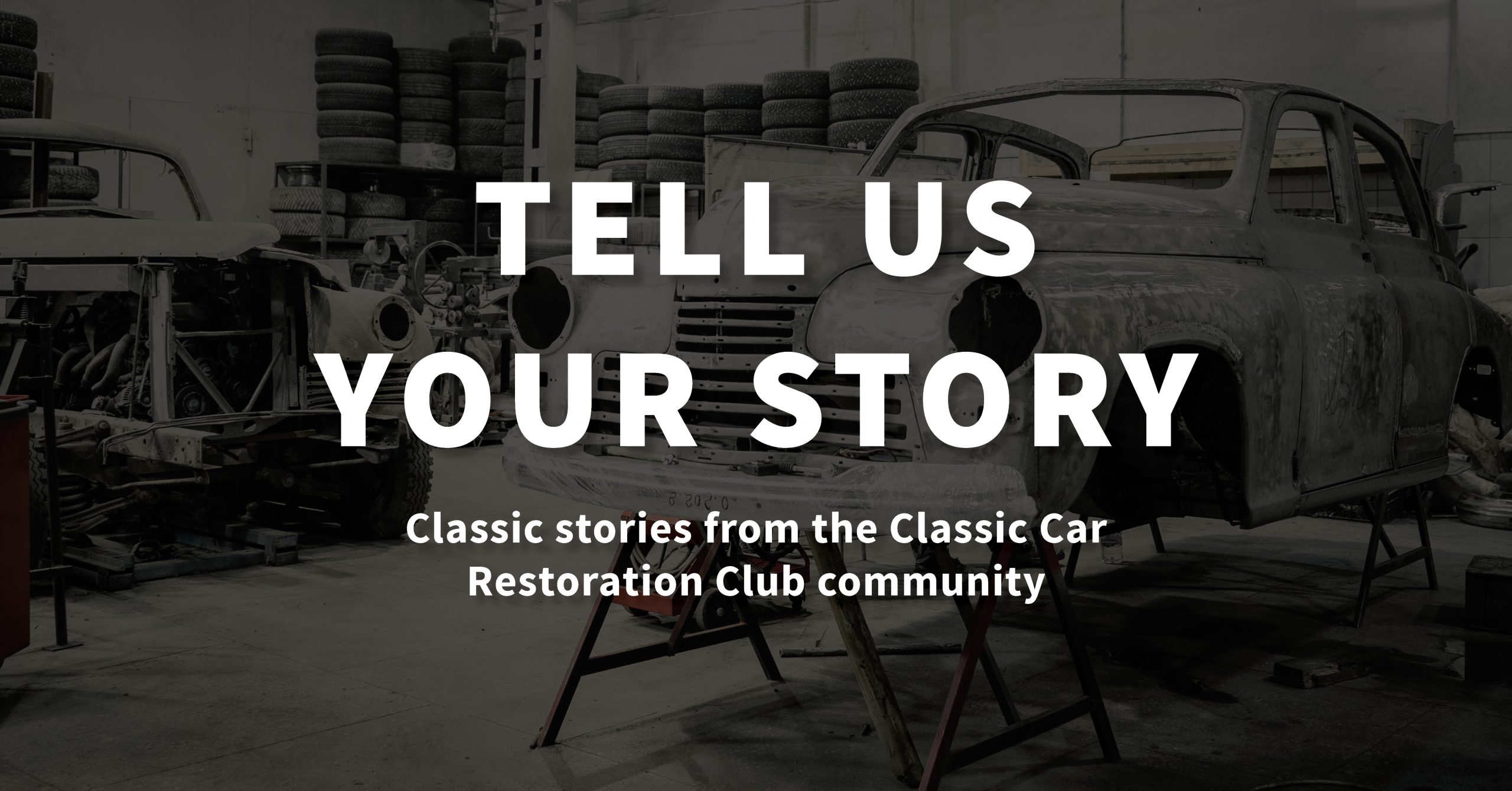 My family and I were traveling from Philadelphia to Alabama to visit relatives. It was the 1960s and I-95 hadn't been built so we went through many small towns. I remember driving down the main street of a small town in Alabama and seeing it at a gas station…a Mercedes…Gullwing…with a "for sale" sign on it…(I think the asking price was around $4,000). Right around the same time, my family went to the World's Fair in Montreal. I remember walking around and seeing all kinds of things. But what stood out for me was a bright red car…not sure of the make…but remember that it had a bubble top. That's when my passion for cars began.
Hot Wheels were introduced and I remember getting all the Red Lines. I still have many, OK, actually several….thousand.
As an adult, after graduating college, I wanted a convertible. I found a 1967 MG Midget. I called the ad because the car only had 25,000 miles. This was in the late 1980's. "Actually, it only has about 23,000," said the owner. I asked to see it and he agreed. That weekend, my brother and I went to see the car. A woman answered the door. She owned the vehicle. She looked up at me and further up to see my brother. "you guys are tall," she said. "Who's going to drive it?" "Me," I said. We went to the back of the house and she told me the features of the vehicle. Then she pulled out a large envelop with all the service records…and the actual window sticker. Then I noticed something. She had purchased the vehicle on my birthday! We continued talking and then I came clean: I didn't have the $1250 she wanted for the car. She told me someone was coming to look at the vehicle later in the day and would let me know if he didn't want it. She called me the next day and told me that the person wanted the car and had offered over asking price. I thanked her for calling me back.
"Paul, after our conversation, I decided right then that I wanted you to have the car," she said. "I could tell you were passionate about it and would take care of it. Pay me when you can. It will be here!"
She kept her word. I purchased a couple months later. I moved from Philadelphia to Neptune, NJ and took the car with me. I went to grad school in Missouri and left the car in Jersey. Later, a job opportunity led me to Reno, NV. I had the car shipped out to me. What's crazy is I was standing in a parking lot and thinking, "who out here can help me do a little work on the car. Seconds later a mini truck pulled in front of me. The sign on the door: "John's British Cars." We became fast friends and I learned a lot from John.
One night during the annual Hot August Nights car event, I pulled out the Midget and drove it to one of the hotel casinos to see all the other beautiful classic cars. A man and his wife ran up to me. "Is that your car, the little red one?" he asked. "Yes, it's mine," I said.
He complimented me on the car. I had gotten it resprayed the same Reno Red color, fixed the head gasket, new carpet, new driver's seat foam. "Would you consider selling it?" he said. "My wife has wanted one of those for the longest. Think about it."
I thought about it and decided against it. I just couldn't part with it. Couple years later, I did sell it along with a 1966 MGB. What I really wanted was a Austin Healey, which I found and purchased. It was pre-graduation gift to myself for finishing my doctorate.
That was 10 years ago and the Healey is almost done. Problem is the car is an original two-seater and I have boy/girl twins. We all can't fit!
Which has led me to a 1956 Ford F100 Custom Cab (I own two). Once I sell the Healey, my attention will turn to the truck, which my kids love. Can't wait to get custom paint on it and a custom sign painted on the doors ("Siah, Sydney & Spencer's Speed Shop"). Those are the names of my three children. The kids said that they want to ride around in it during Hot August Nights!
Paul Mitchell