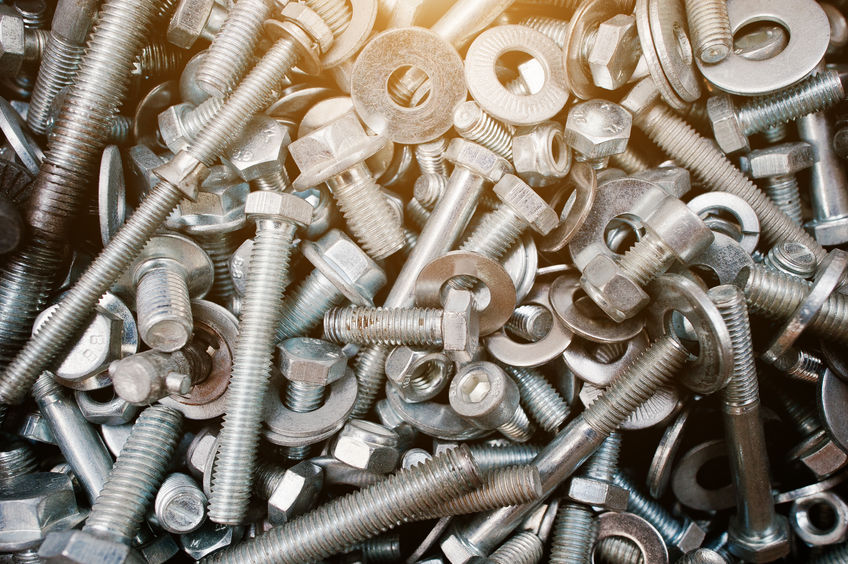 Q.
I am working on a resto-mod of a 1955 Chevy Belair. I've never done it before, so every step of this is new to me. I am using grades 5 and 8 throughout, but have found that
no one
includes torque specifications with their aftermarket kits.
When it comes to properly torquing brake, steering, and drive shaft components, I want to make sure I do not exceed the torque value/rating for the bolts. When I contact kit providers, the advice I get to just make it "tight" or "hang on the torque wrench" is a little too vague for me when safety is top priority.
I have studied several torque charts and no two are even close to showing the same value for the same bolt. If they where close, I would feel comfortable with backing off the torque value by 1-2% from the max stated value and call it quits, but I could never do this.
What do you suggest I do to get closer to the specific max torque value of any bolt grade, size, thread etc.?
A.
There is no shortage of experts when it comes to measuring and determining proper bolt torque, but there are many considerations here as well.
Bolt torque measures the tensile load on the bolt. It is important to recognize that not all bolt torque situations require the bolt to be brought to it's max torque, In fact in some situations, larger bolts are used to increase shear strength as opposed to tensile strength.
I've included a torque chart I commonly use, but keep in mind not every bolt on a car should be brought to maximum torque. For example, items like gas tank straps just need to be tight, as over-tightening them could result in damage to the tank or straps.
All brake kits I have installed included the manufactures bolt torque specs. I would guess that's a liability issue the manufacture just does not want to deal with. Driveshaft U-bolts do have torque specs, and here are some common driveshaft component torque specs as listed by Dana Spicer Corporation.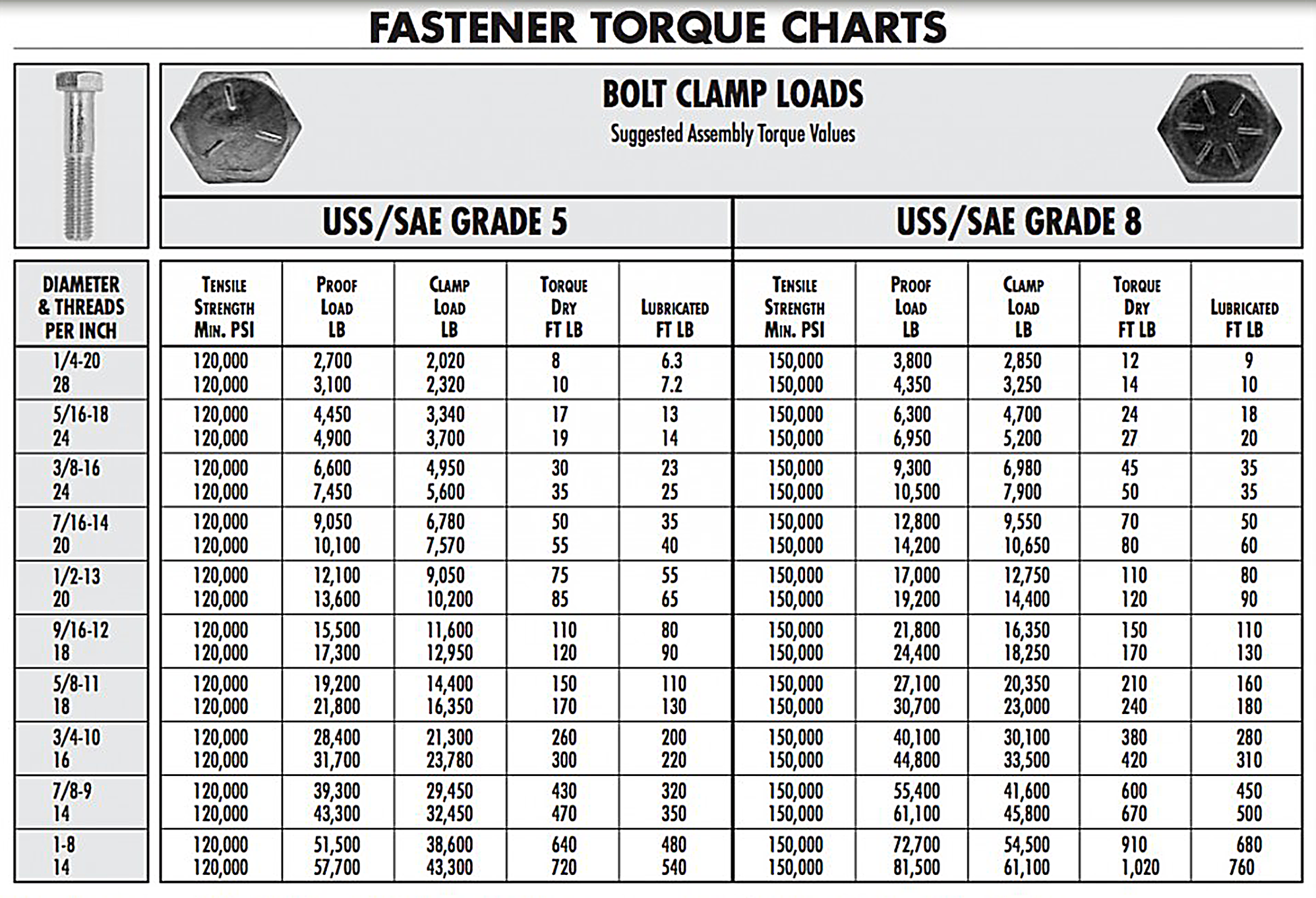 U-BOLTS
Recommended Torque to Tighten Correctly
1310 Series 14 to 17 Lb. Ft. 1330 Series 14 to 17 Lb. Ft. 1350 Series 20 to 24 Lb. Ft. 1410 Series 20 to 24 Lb. Ft.
STRAPS & BOLTS
Recommended Torque to Tighten Correctly
1310 Series Dana Spicer Yokes 13 to 18 Lb. Ft. 1330 Series Dana Spicer Yokes 13 to 18 Lb. Ft. GM Yokes 3R Series 30 to 35 Lb. Ft. GM Yokes 1310 Series long bolts 30 to 35 Lb. Ft. GM Yokes 1330 Series long bolts 30 to 35 Lb. Ft. GM Yokes 1350 Series long bolts 30 to 35 Lb. Ft. 1350 Series Dana Spicer Yokes 30 to 35 Lb. Ft. 1350 Series Corvette Metric Bolts 25 to 30 Lb. Ft. 1410 Series Dana Spicer Yokes 30 to 35 Lb. Ft. 7260 Dodge 13 to 18 Lb. Ft. 7290 Dodge 13 to 18 Lb. Ft. I am a little unclear as to what steering components you're looking for torque specs on, but this information might be helpful. Set screws for U-Joints are usually brought to "tight," as these are small diameter screws that are held in place with a jam nut.
(Note: It is always necessary to dimple steering shafts beneath set-screws so joints are not allowed to slide off shafts even in a slightly loose configuration.)
I hope this helps!
Wrench safe, Mark