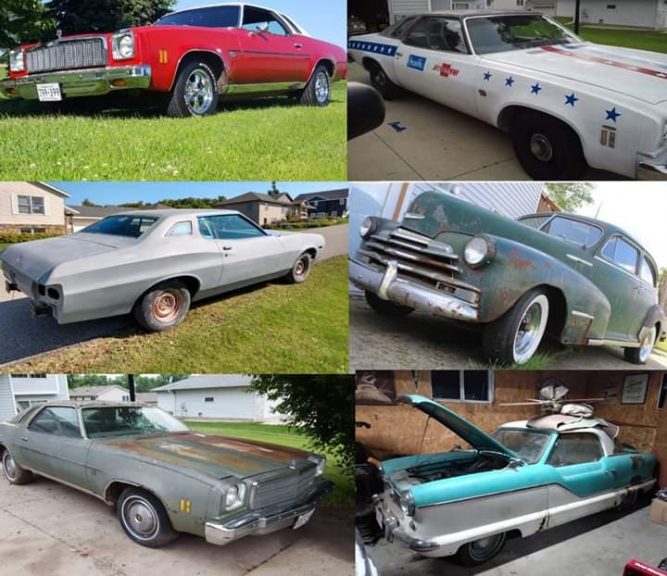 It all started when my son Adam was about 15 years old. He spotted a 1974 Torino while riding his bike in town and took pictures of it to show me… he really liked the car. When I saw the pictures I laughed and told him I looked at the exact same car the fall before but passed on it because it didn't have a rear bumper and had opera windows so I passed on it. (I was thinking about turning it into a Starsky & Hutch car) I told him we could go look at it and take it for a test run. It ran great and reminded me of how large my original car was and was all HOOD! (My first car was a 1974 Chevelle Malibu Classic that I bought from my mom).
We bought the Torino and have been restoring it for the past 4 years…. My son convinced me to buy my first car and decided it would be fun to have a car from the same year and have a Chevy/Ford rivalry going. So I found one reasonably priced online and flew into Washington State to buy it and drove it all the way back to Minnesota without an issue (except for a minor transmission leak)!
My son's Torino is finally ready for paint and is getting painted the first week of August this year. In between this time we have also bought ANOTHER 1974 Chevelle, a 1975 Chevelle, a 1948 Chevy Fleet Master, and most recently a 1962 Nash Metropolitan! We are enjoying our time together taking them to car shows and working on restoring them together. We can't wait to see my son's car with a fresh coat of paint!
Attached is a collage of all 6 of our classic cars.
Jamie Jensen