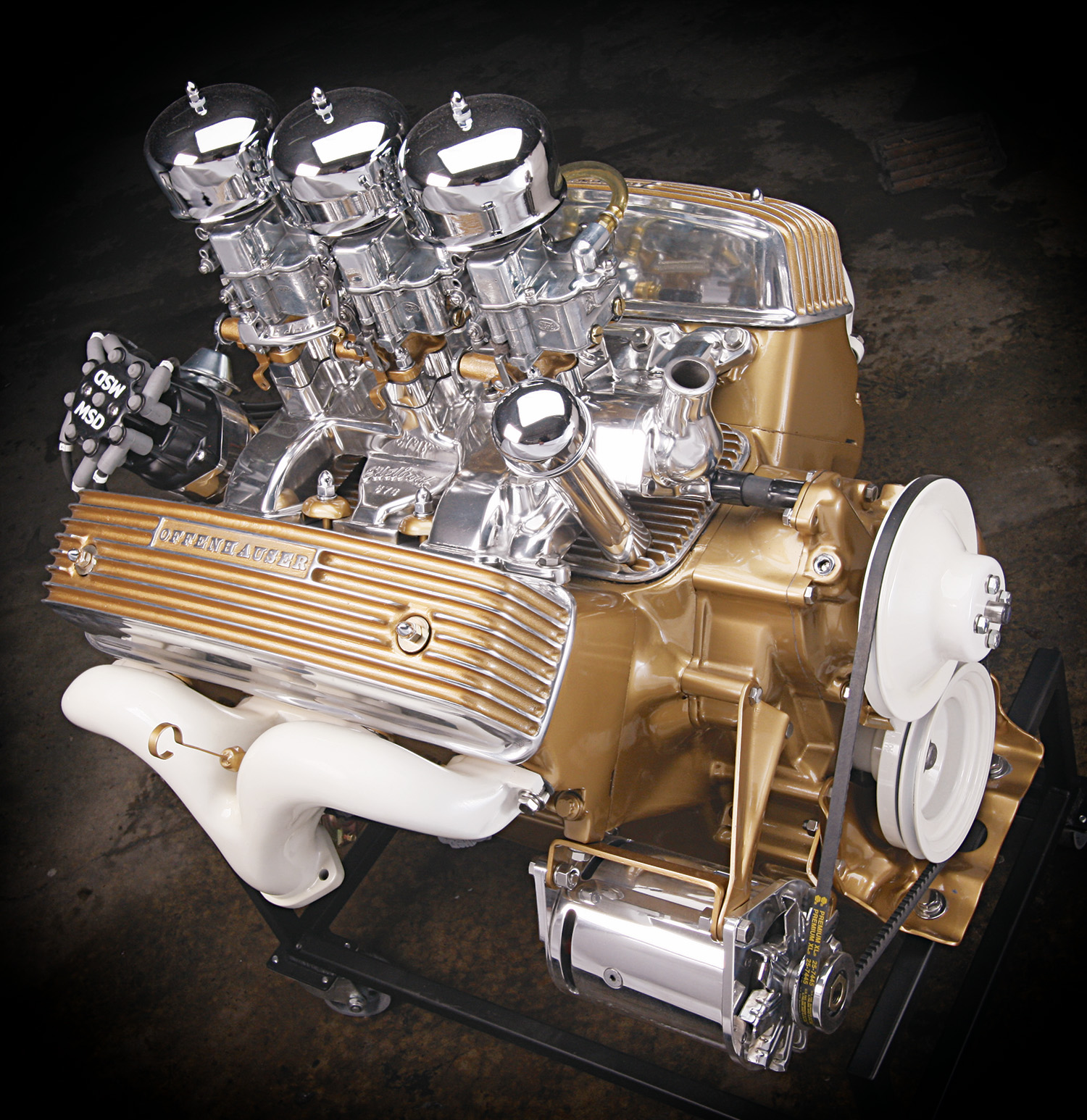 Q.
I have a 216 in my 37 Chevy with 3 Holley 94 carbs on progressive linkage. The center carb has the vacuum hook up to advance the distributor. The distributor turns with vacuum applied but there is not enough vacuum from carb I tried it by sucking on line and distributor turns. Would it be better to drill and tap spacer under carb?
A.
I have rebuilt my share of Holley 94's and Stromberg 97's and can say in all honesty they both have their own merits. If memory serves me right the 94's do not have any vacuum ports, but perhaps you have a later variation of the 94 that include the AA-1, the 2100 and 2110. These later carbs have a larger venturi and often the size is marked on the side of the carb. This is not a big concern given you are running progressive linkage.
I am not certain I would trust the vacuum port on the Holley 94 as a good source for vacuum and have done precisely as you've described, by drilling and tapping a spacer under the main carb. Of course, after I do the main carb, I always feel compelled to buy more spacers so all of my carbs are the same height again, not necessary but I think it looks better. Make sure you plug the vacuum ports on the carb if you go this route.
You can also drill and tap a vacuum port into the intake manifold, although if you have a particularly rare manifold, the prospect of drilling it may give you some pause.
Low vacuum pressure can be an issue on multi-carb setups. Often the culprit is how well the throttle blades fit in the secondary carbs. If your carbs have been rebuilt, you may want to remove them and check the fit. With the carb bases removed from the rest of the carb, hold them up to the light to check the fit between the throttle blades and the bores. The blades do have a little adjustment to them and by slightly loosening the set screws the throttle blades can be moved into their optimal position with very little to no light passing between the bores and blades.
Wrench Safe, Mark