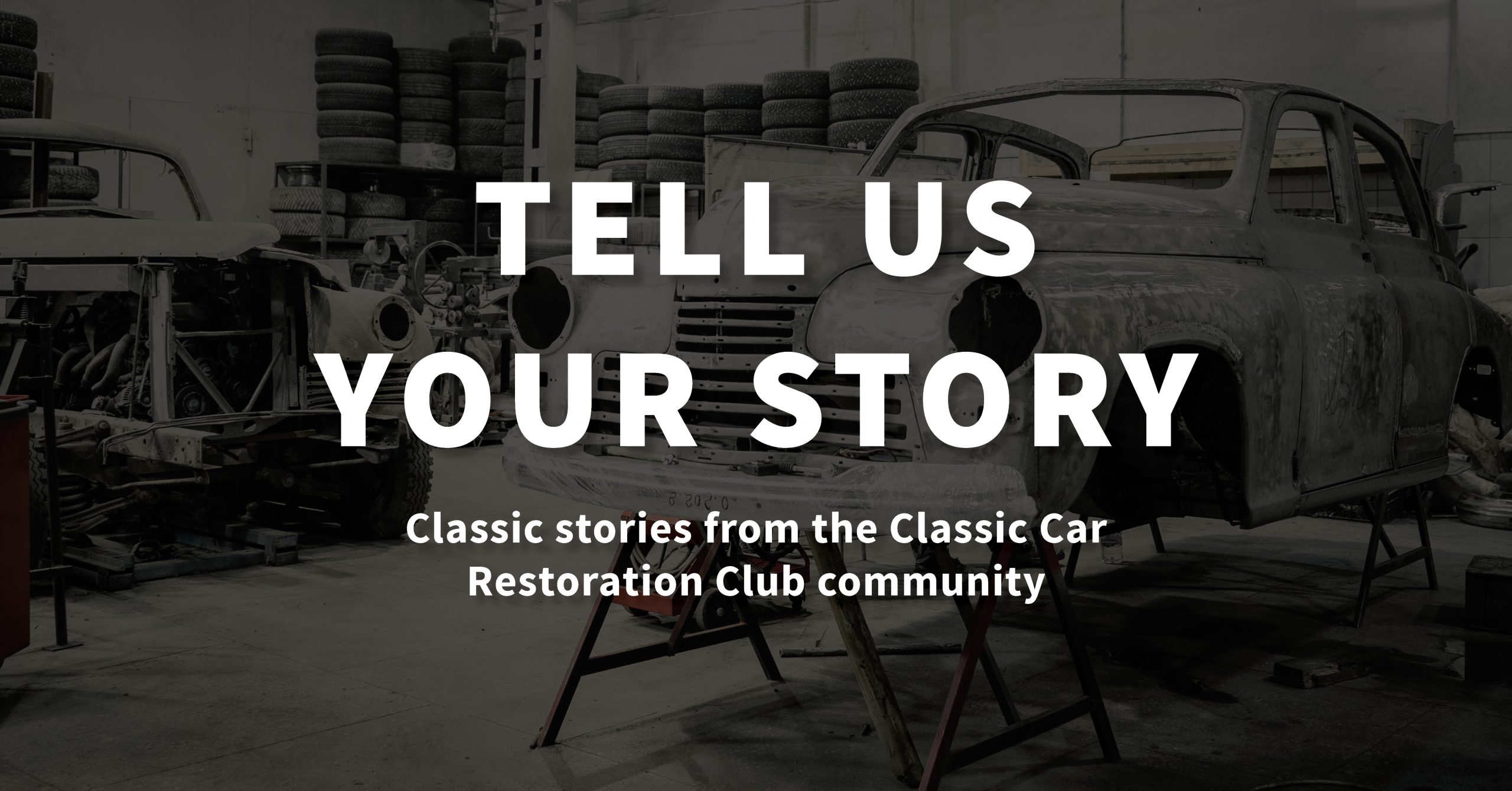 My name is Eric and I am 45 years old. I've had a love of cars since I was a kid and routinely watched my dad wrench on his cars. My father had a Rambler, a Trans Am (complete with gold eagle on the hood and a T-Top), a Datsun 240 Z and many others.
As I started high school my love for 60's era Mustangs grew and I dreamed of always restoring one when I got older and had the funds. My wife and I try to go to as many car shows as we can each year and love looking at all the creative things people do to their cars. The one thing I noticed as I started to go to more and more car shows is that there were a TON of restored Mustangs at these shows. Not that I mind but I had always envisioned bringing my restored car to the show and being different from any other cars there. I thought about what other car would be a fun restoration project and what I connected with from my childhood and the Datsun 240Z immediately came to mind.
After looking around for a while, in May of 2017 I found a 1973 Datsun 240Z that had been in a minor accident. After several weeks of talking with the owner, we made a deal and I purchased it. I spent the next month starting to tear everything out in order to start a ground up, full restoration. In June of 2017 I encountered my first speed bump when I was diagnosed with stage 3 colon cancer. Everything associated with restoring the car came to a halt as I went through radiation, chemo, surgery, and more chemo. I was hospitalized several times due to radiation sickness. During my treatment I thought often about what I would do and how I would proceed with the car project once I recovered. During that time, as I drove my son to and from soccer practice I noticed a familiar set of tail lights peaking through from under a tarp. Turns out it was a 1972 Datsun 240Z. I wrote a note for the owner and put it on his front door asking if he was interested in parting ways with his car. As you know, 240Z's are notorious for having rust issues and I thought if I had a second car, it could provide parts that the first 240Z I had needed. After a few weeks I was contacted by the owner of the second Z and we talked about my condition and desire to continue working on the project after my recovery. I told him I didn't have much in the way of money as cancer treatment is expensive and that I didn't want to get in the way of him making any money on it if he could. After a long conversation he gave me a great deal and sold me the car for $100.
Fast forward to now and my family and I have moved to a new house, and with 2 kids in college, I have started to get back into my beloved Z's. It's a slow start as it's the last priority when it comes to spending money, but I love it dearly and am excited to continue as time permits. I have a plan in mind and I am in the process of getting my garage set up so I have the space to work on it when I can. I know the Datsun 240Z isn't considered by many as a "classic" car in the sense of true American sports/classic cars, but that car had a HUGE impact on the styling and performance of American sports cars and the view this country had on imports providing an affordable and stylish sports car. I plan to make my 2 Z's into one and use it as my daily driver with a focus on performance and modern safety features. I love the car community and hope that one day I can finish what I started a few years ago.
Eric Arnsbarger