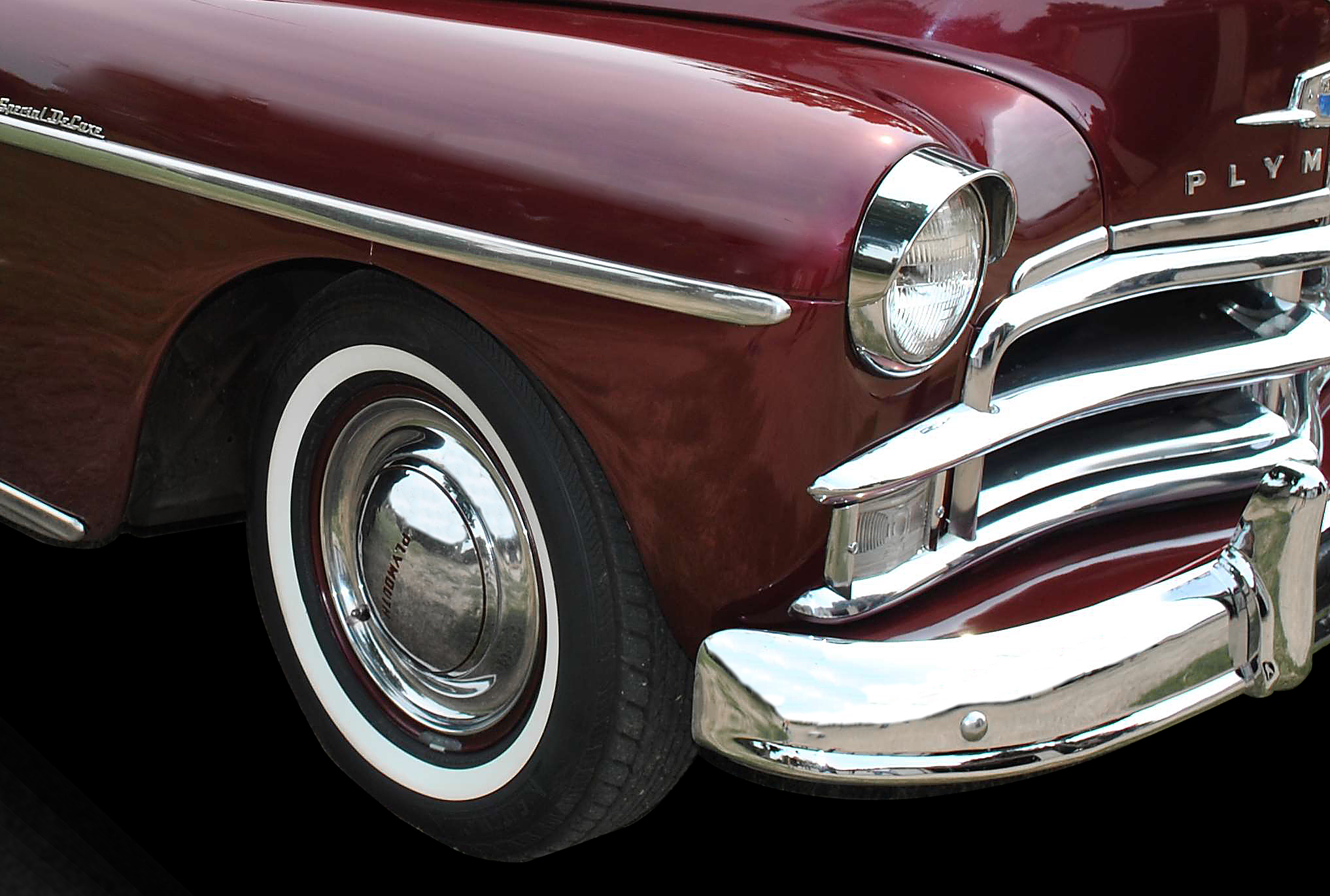 Q.
I switched to radial tires on my 50 Plymouth and I'm sure you already know my hubcaps are rotating when I drive. They move enough to damage the valve stem. Tried tape, bending the part that holds them in place. Any suggestions?
A.
Your '50 Plymouth sounds like a fun ride and clearly by your question it's being driven, and that's the reward we all strive for. If you're putting a lot of miles on that old Mopar, Radial tires are a great choice as they provide a safer and better handling ride.
I have experienced the problem you're having on numerous restored cars, although I don't believe it was tied to the type of tires, although with radials you'll be stopping a lot quicker, so perhaps it is the root of the problem. It is a good idea however to address this issue, as I have seen hubcaps that actually snapped off the valve stem.
Generally speaking once a car is restored all of the wheels are freshly painted, giving the hub caps little to bite into to prevent them from turning on the wheels during stopping or acceleration. Often simply bending the hubcap tabs out a little to apply more tension to the wheel does the trick. But when that fails to do the job, here is a quick solution I've used on a few cars that had persistent problems over the years.
Remove the hubcaps and thoroughly clean the areas where the hubcap tabs engage the wheel. Mask off the areas where the tabs engage the wheel in two to four locations spaced out around the wheel. Then apply a 1/16-inch thick layer of clear silicone caulk, carefully remove the masking tape before the silicone dries, and allow it to cure overnight. The silicone will have good adhesion to the wheel and gives the tabs something to bite into. I've used this solution on a few different years and makes, including 50's Mopars, and it has worked every time. Don't hesitate to let us know if it works for you.
Wrench Safe
17

Responses to "Prevent Valve Stem Damage from Hubcaps"