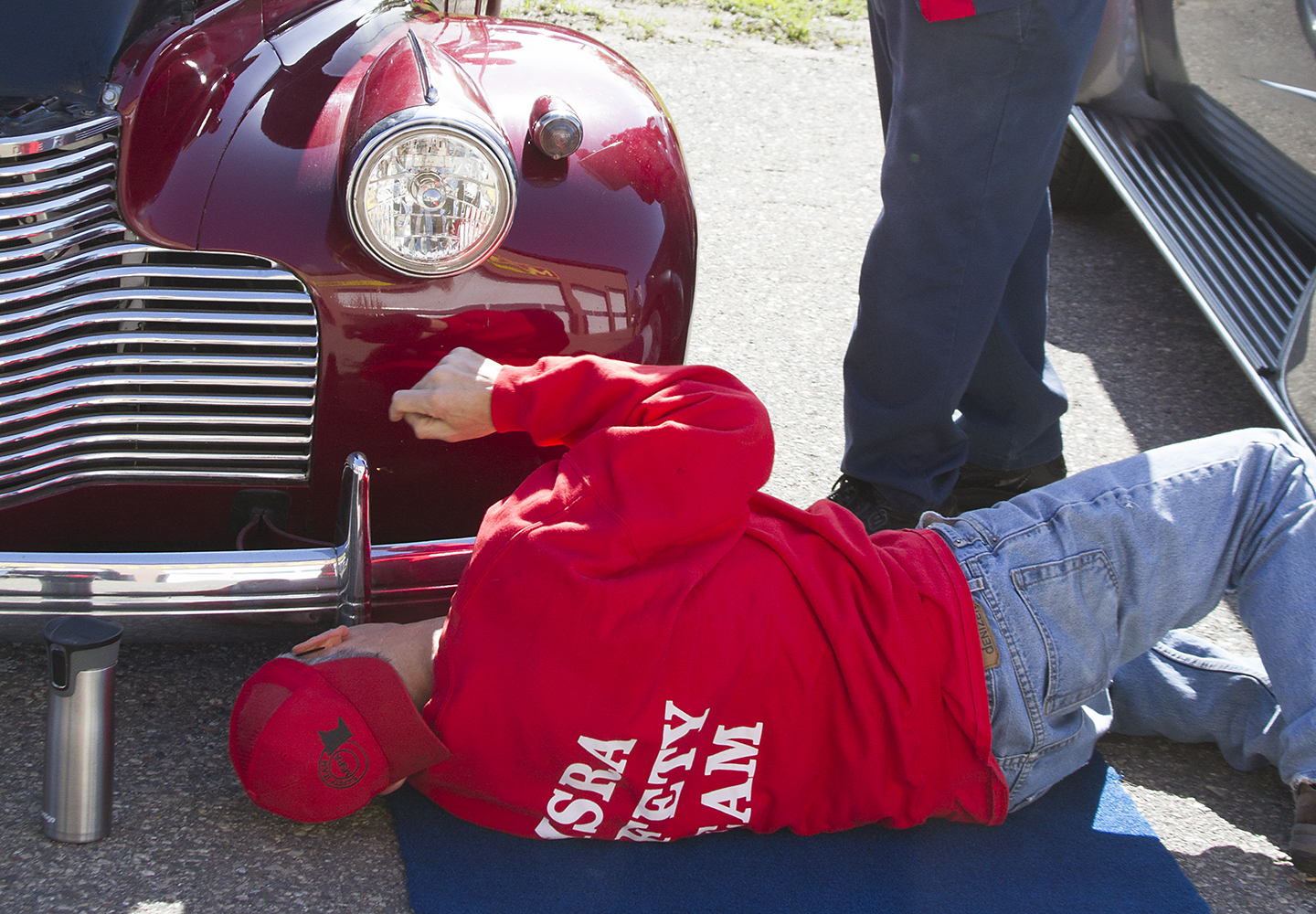 Winter has finally released its icy grip for those of us who live in the northern tier states, long after our friends to the south have begun to enjoy having their cars back on the road. While every hobby pursuit has there own way of marking this event, such as the first round of golf, the first cast of the fishing season, or for those who live on lakes putting the dock in for the season.
But for the car enthusiast the mark of spring can take many forms. The first drive of the season, the first car show or swap meet, the first cruise night, or simply pulling the car cover off and giving your ride a fresh coat of wax.
For me it's the spring safety inspection. I have made it a point to have my cars inspected annually, as many local clubs require safety inspections to participate in their events and having another set of eyes inspect my car, allows me a certain peace-of-mind, knowing my friends and family will be safe when enjoying their time riding in my vintage cars. I'll have to admit, there was a time when I really didn't see the importance of a safety inspection. Clearly I could check my lights, horn, glass, steering, etc., but after first needing a safety inspection to satisfy conditions of my insurance company I soon learned the value of having a second set of eyes review my car for any number of issues that I may have overlooked. Loose jam nuts on steering components, bad grounds on headlights, heater hoses positioned too close to moving belts, and burnt out license plate light, are a few of the things they have found on my cars and I am thankful they did.
Most experienced inspectors are trained to look for a host of potential problems, not merely the items on the list of required safety items. This ensures nothing is overlooked and your safety and the safety of others is their only driving concern.
Before putting your ride on the road consider having it safety inspected, this will be time well spent and will pay off with a season of worry free driving.