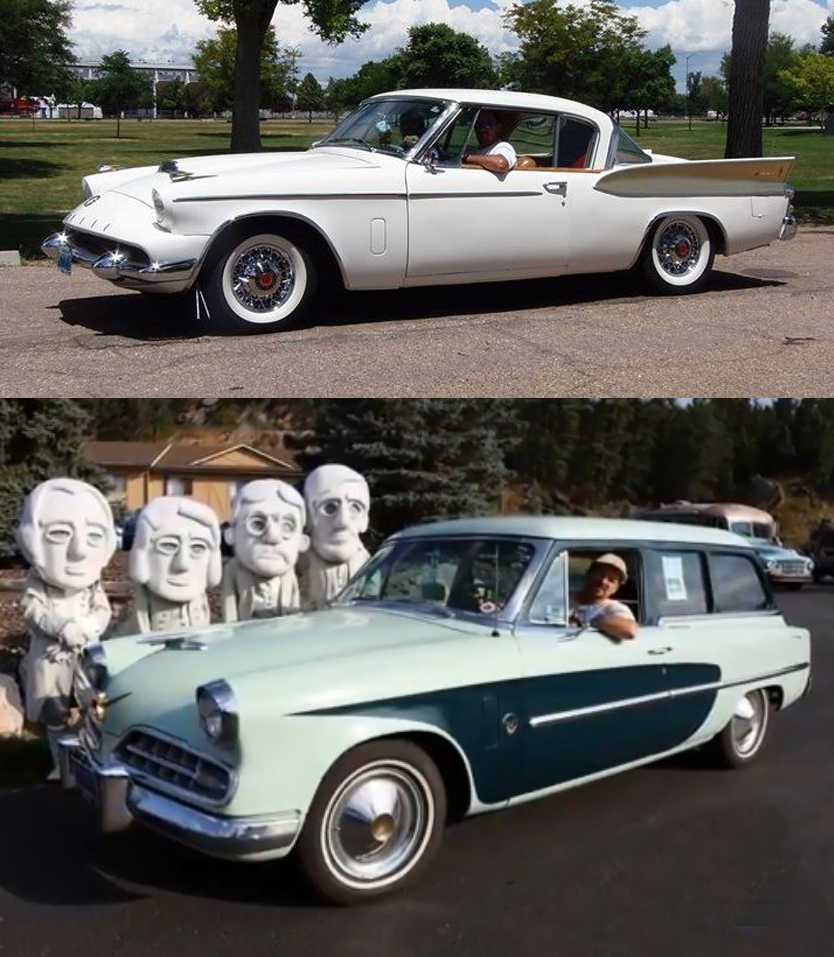 I grew up on a farm in Montana. I do not know why but my father was a Studebaker man, tried and true. We had big trucks and pickups as well as the family car were all Studebakers. If dad wore one out he would strip what he thought he could salvage and haul it to the bottom field and leave it there.
He would go find its replacement but it had to be a Studebaker. Anything with a motor in it on the farm was a Studebaker except the tractors and lawn mower. My first recollection of driving, if you could call it that, was driving the 1949 Studebaker pickup in a straight line pulling a trailer, while dad pitched bales of hay on the back of both. I was about 8 years of age and dad had put wooden blocks on the pedals so I could reach them while sitting on a pillow so I could see out.
I grew up, a gear head. I built my first car in High school. I bought a 1930 Model A and put in a Mercury flathead. When I left the farm my love of cars went with me. As a struggling teacher in the 1970's I needed to supplement my income. I did this by restoring mustangs. I would get one done and it would be sold before I really could enjoy it. When I became able to afford to keep a car I rebuilt, I decided to build "something different". I am now the proud owner of a 1949 Studebaker street rod Pickup. But it is all Studebaker!
That led to a case of "Studepox" as my family calls it. Which simply means the love of Studebakers led to additional Studebakers now in my stable. They include a 1941 club coupe street rod, a 1954 Conestoga 2 dr. wagon with 36,000 original miles, a 1958 Packard Hawk numbers matching. And a couple of other odd balls to round out the herd. A 1956 Nash Metropolitan, and a 1959 Morris Minor van.
Oh and I just happen to be the President of the Wyoming Chapter of the Studebakers Drivers club.
Bruce Berst