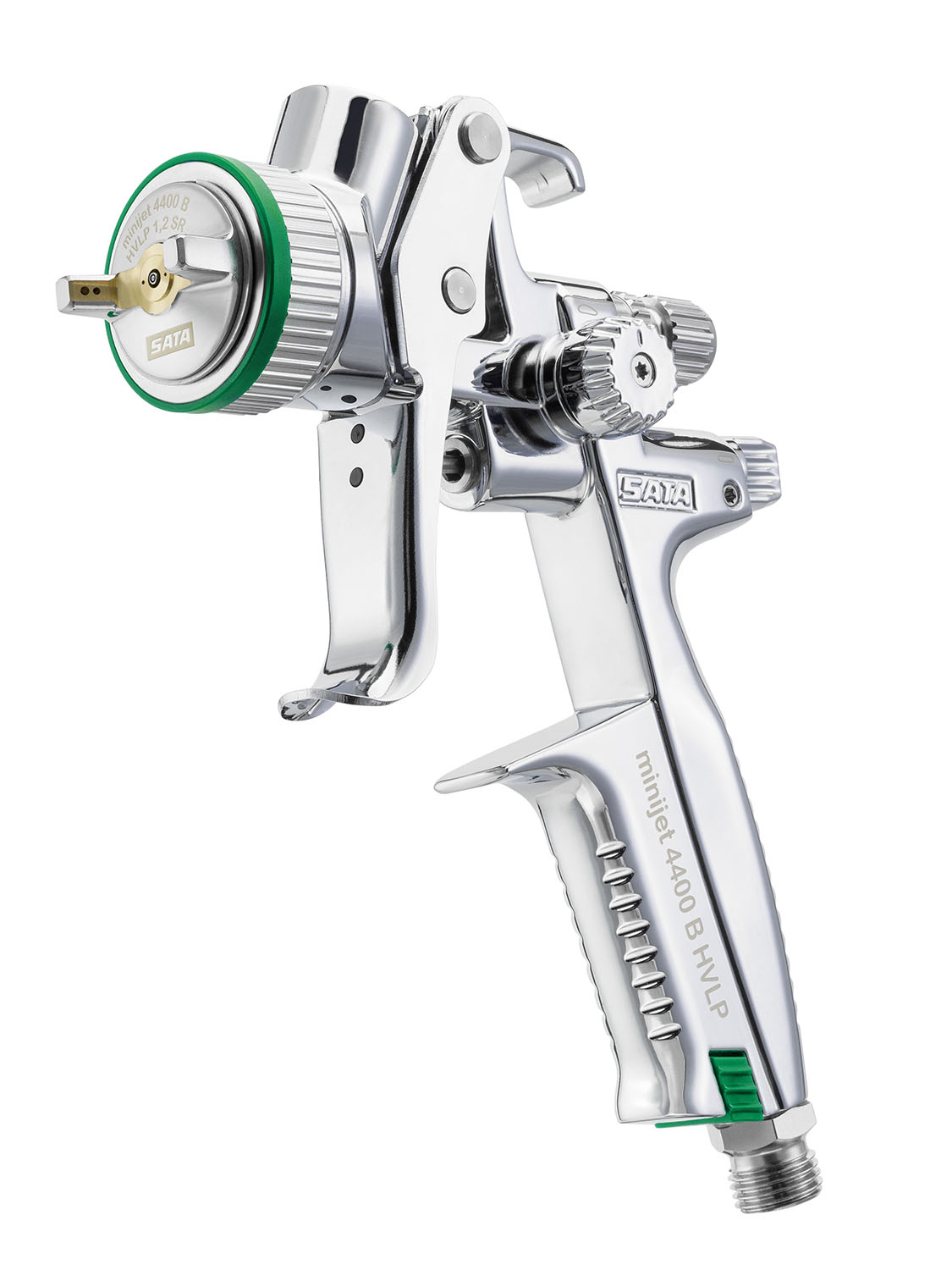 If you are looking for superb finishes in areas of difficult access or on small panels, then the SATA minijet 4400 B HVLP or RP is the spray gun for you. The special SR nozzle sets provide a wide, evenly shaped fan and are perfectly suitable for spot repairs on vehicles, blends and small panels. This spray gun allows the application of all modern paint systems – including waterborne paints.
With its ergonomically shaped handle, the spray gun is perfectly balanced. All controls can be easily operated even when wearing gloves. The fan is larger than former SATA minijet models, and has a quiet, soft fan, with high working speed and fine atomization. This spray gun is sturdy and long-lasting due to its corrosion-resistant surface, and the air cap is made of chrome-plated brass; the paint needle and fluid tip are made of tempered stainless steel, in addition the air piston rod has been reinforced. The trigger protects the paint needle from overspray during painting, thus prolonging the lifetime of the paint needle sealing.
The SATAminijet 4400 B allows the use of all three RPS cup sizes with no adapter necessary. The large cup connection makes the cleaning of the material passages extremely easy.
For more information, visit: www.sata.com