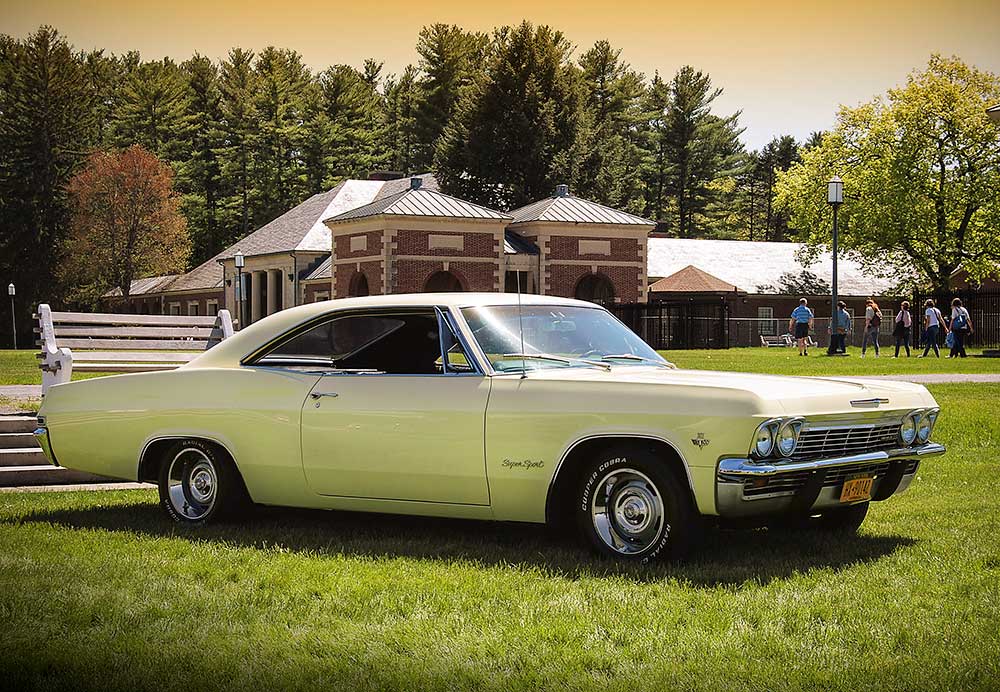 When I graduated high school in the mid 70's I was driving an Evening Orchid '65 Impala SS. Unfortunately about a year after graduation 'we' tragically rear ended someone at a stop light….no injuries but the SS was never the same. Forty plus years later, with the kids grown and some money to spend on myself again I began my search. Those orchid rides (with white interior) are hard to find but I was fortunate enough to grab this beauty through an eBay auction.
Originally a North Carolina car, it's now quite comfy in my upstate New York garage. This Impala was delivered to me nearly all original including the Protect-O-Plate, original owner's manual and build sheet. At one time the Impala was painted red, but the previous owner returned it to the original Crocus Yellow. Sporting a matching numbers 300 horsepower, 327 cubic inch engine with '3 on the tree' it's certainly a rare one.
Modifications include a Custom AutoSound stereo system, front power disc brakes, welded FlowMaster exhaust and later Chevy rally wheels. The car has also had a little sheet metal work as well.
Steve J.
New York