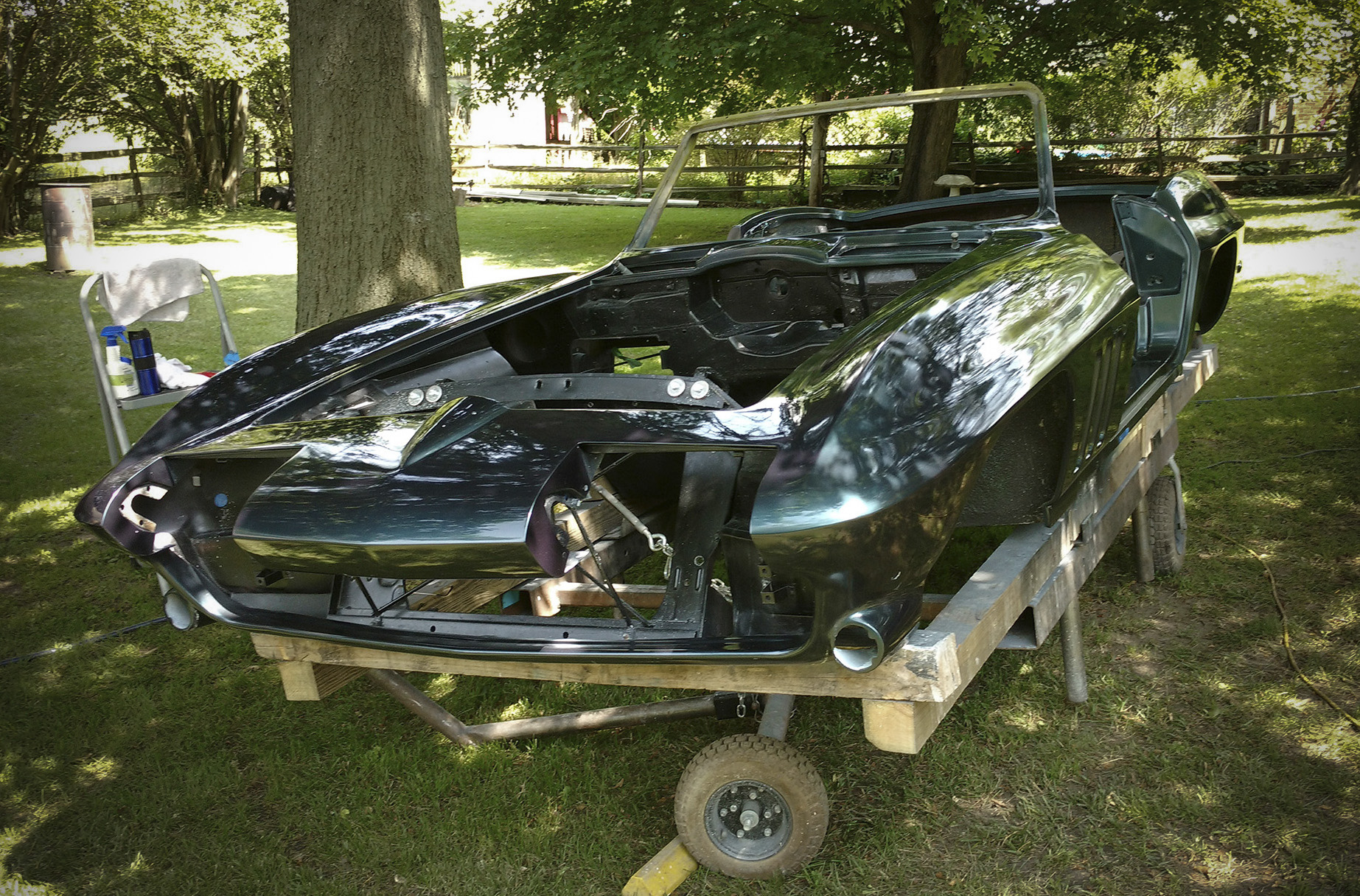 Here is a photograph of our 1966 Corvette Convertible, I am currently doing a frame off on. I am proud to say I have done this entire restoration myself and take pride in actually restoring each piece not just replacing it. The project is into its eighth year and with hard work and luck could be going for Bloomington Gold next year.
I purchased the Corvette completely disassembled and it did not include the original engine. It is originally a 427 cubic inch, 425 HP car and after some searching is now sporting all the correct drivetrain parts. The last interesting detail is I just finished painting the car myself in Lacquer. Just try to find someone to paint that product today. I built my own paint booth, and after several attempts have got it looking perfect. The unique thing is that this was a color only painted on 2000 of the 20,000 cars made in 1966. It was essentially GM's first attempt at a chameleon color in that it can appear to be Dark Blue, Green, or even Burgundy depending what light it is in. I will be re-attaching the body to the complete frame sometime in the next month and can start to finish up interior.
I can't wait to hear what my dream car sounds like once it is complete and the 427 roars back to life through its freshly restored side pipes, not to mention the anticipation to finally take this great ride for its first drive.
Kevin and Deb Wlodarski
Ohio