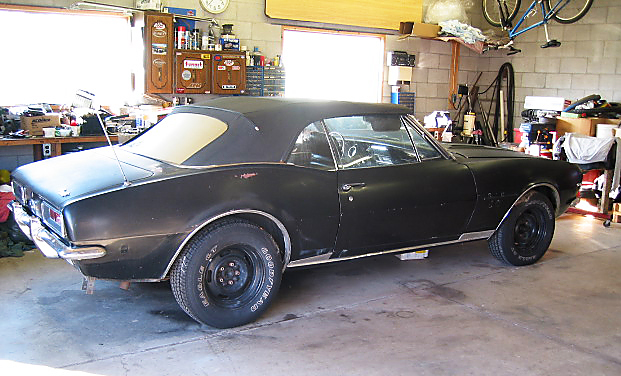 I purchased this 1967 Camaro SS Convertible from a friend that wasn't doing anything with it and it seemed like a shame to let such a great car just sit. Now, some 10 years later I still haven't done anything with it either. The car is an original big block SS Camaro, and I have a renewed commitment to get it back on the road.
Don't get me wrong, I have been trying to find time to finish my 1985 GMC stepside first, but it's hard to make headway when you're a handy person and everyone wants something done.
I have committed to getting these projects done, and have decided the best way to keep things moving is to set aside one day a week and work on them. Wish me luck.
Hector Losier
New Brunswick, Canada