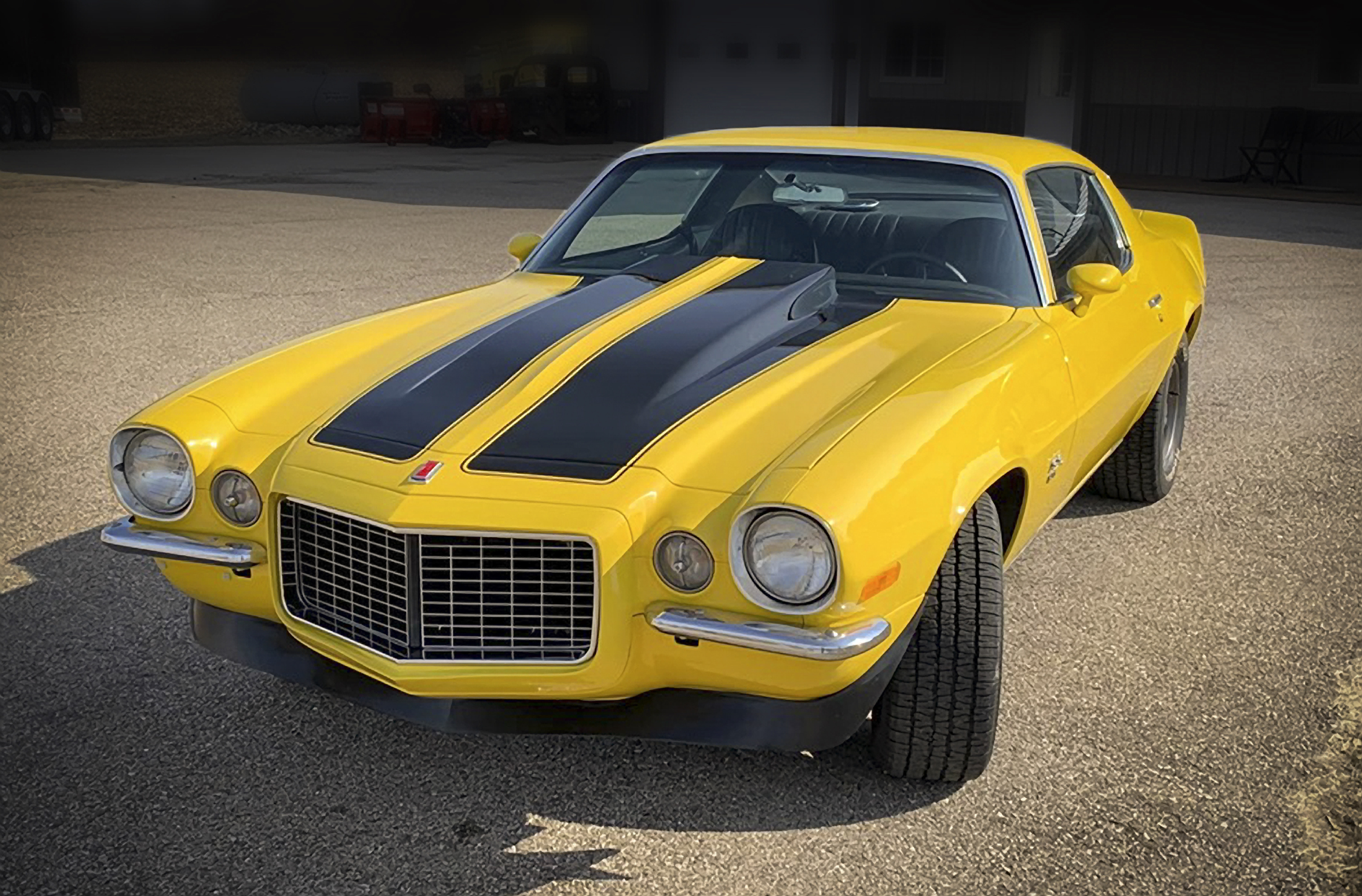 My 1972 Rally Sport Chevrolet Camaro was a gift from my wife of 30 years, for my 60th birthday. The previous owner put on the SS badging but the VIN code says differently and he was up-front about it when it was purchased. It's the same model I raced back in the 80s, on the NHRA Pro Stock circuit in Texas, New Mexico and Oklahoma. My wife also loves this model.
It sports a 383ci. Stroker engine (515Hp and 480Tq), 4 speed close ration transmission, and a 12-bolt 4.10:1 ratio Positraction rear axle. It's no slouch that's for sure. We have been doing some upgrades here and there, rebuilding the instrument cluster, upholstery upgrades, etc. I also do all my own tuning. We both enjoy spending time together driving it on cruises, or just a nice drive on sunny days, and of course, driving it to the office on Fridays… (makes for a short trip and something to look forward to at the end of the week).
I think I'll hang on to this Camaro, and Oh ya… I think I'll hold on to my wife another 30 years as well… she's a keeper.
Bryant
Woodstock, IL