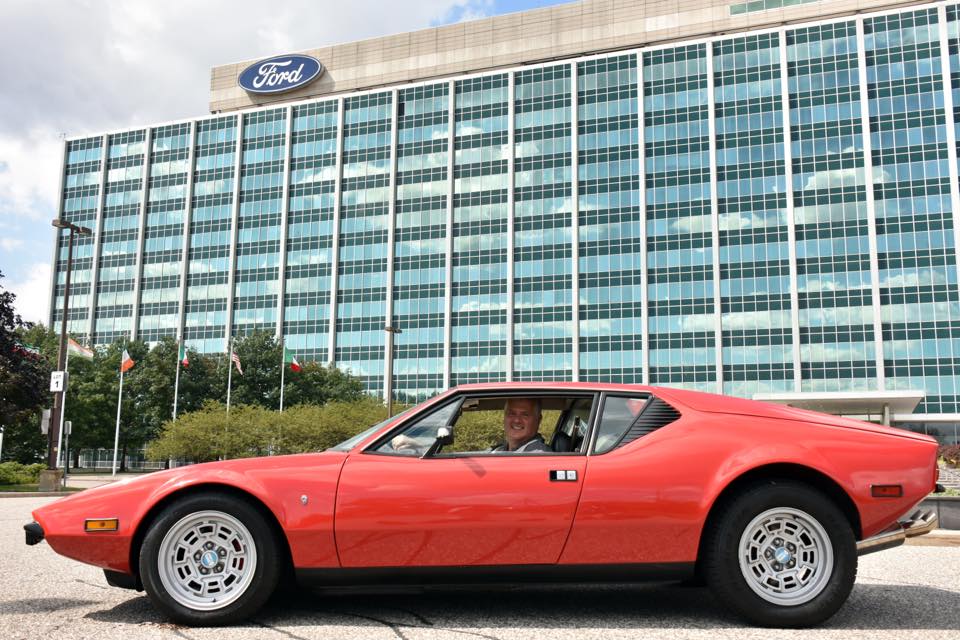 When I was 10 years old my father was an engineering manager at the local Chrysler Plant. Lease vehicles were repaired at the Carlini Brothers body shop and one day my father took me to see the progress of our repair. While at the shop my father brought me to the back of the body shop and asked if I wanted to see a cool car. He pulled a cover off and I saw the most beautiful vehicle I had ever seen. A bright yellow De Tomaso Pantera was sitting there. It happened to belong to the Carlini brother's cousin, Hank Carlini who was the Director of the Ford Pantera program. I told dad at the time one day I would own one of these as my eyes fixated on the body lines.
Fast forward 40 years, my father has since retired from Chrysler and I am employed as an HR manager with Ford Motor. I found a Pantera sitting in a barn in New York (a 9.5 hour drive from my residence). After sitting with the owner for over 5 hours a bond was established and he finally was willing to sell the beautiful red toy providing I commit to be the curator and not merely a turnkey seller. I drove home picked up an F150 and flatbed at work and my now 82-year old father. Together we drove back to New York to meet with the owner before he changed his mind. I provide him the cash and became the new curator of the Pantera.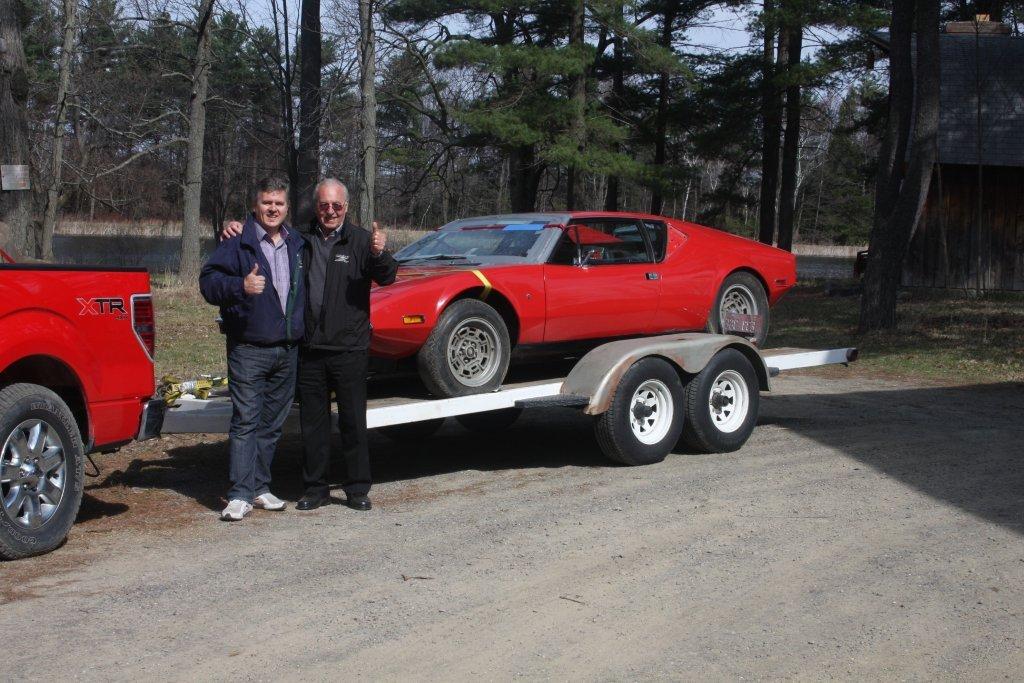 Over the winter dad, my son, a mechanic friend and I tore the engine down and rebuilt her with fresh parts. We also had the body sanded down, primed and repainted. There was no rust but I wanted her to last for many years to come. Once she was put together she sprung to life and is driven every time the sun and warm weather is out. She was also invited to the Toronto International Autoshow in 2017 (see attached picture), was interviewed by Bob Lutz at the 2017 Woodward Dream Cruise, was the feature car in the 2017 Pantera Homecoming event and has attended several local auto shows. I love this car and will hopefully one day pass her down to a family member when I am too old to enjoy the smell of the carburetor and carbon. She is a living legend and part of my family.
David Cantagallo
-Michigan