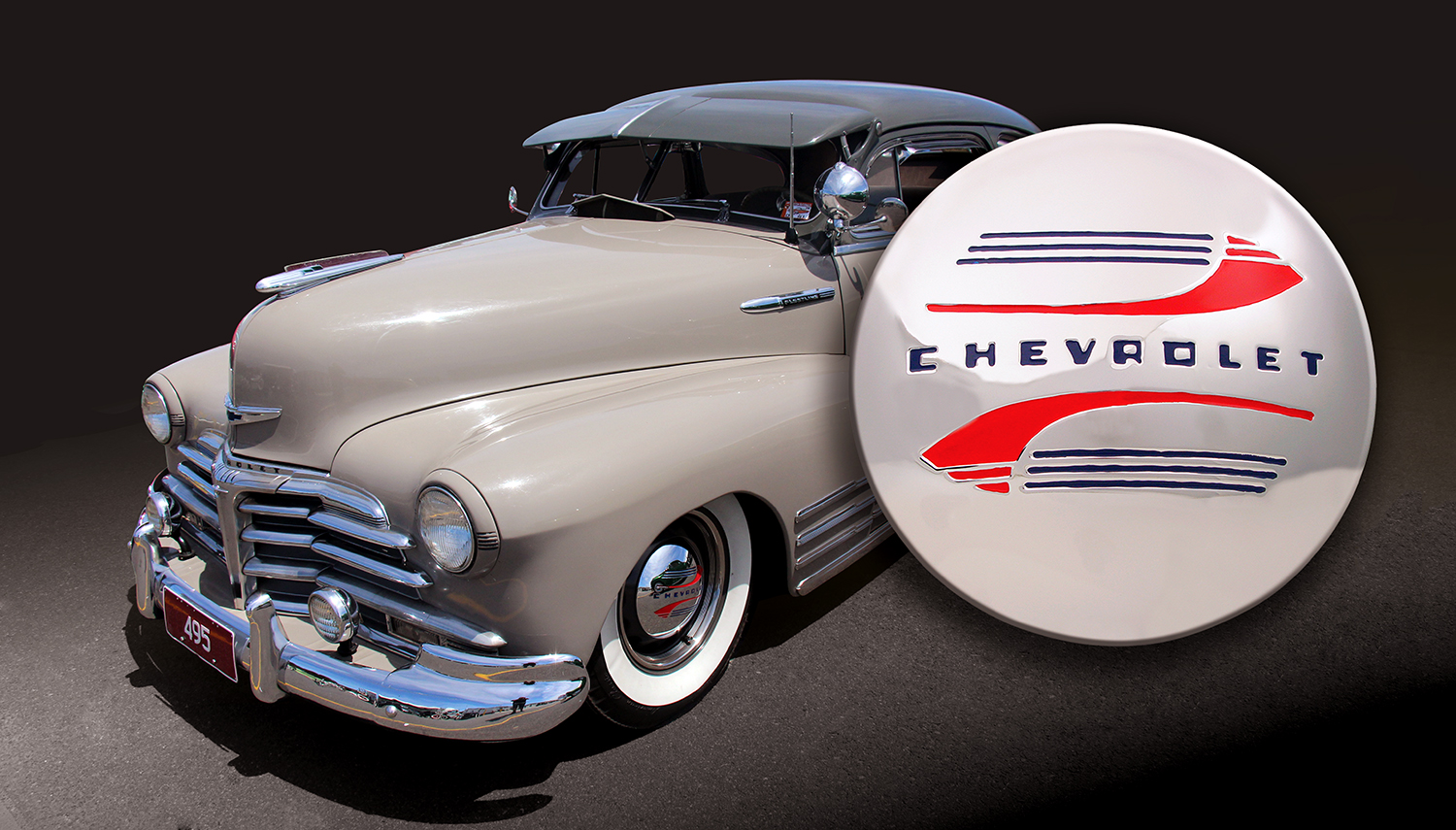 Q.
I recently acquired a '48 Chevy Fleetmaster Sport Sedan 48-1019 in original condition and in need of restoration. It will not remain 'original' due to upgrades and modifications. My question is, one original hubcap came with the car as well as one spare wheel with tire. I am hoping to restore the wheel, hubcap and tire to original to carry in the trunk. The hubcap is the question. It has the original (patina) I think and wondering the best way to 'clean' it for display. Thanks for reading my long post.
A.
During 1948, Chevrolet offered a couple of different style wheel covers. The most common (1941-48) was the small half moon with the Chevrolet word across the middle and the stylized emblem above and below the word. They also offered a full wheel cover for the 1947-48 models.
I'll focus my reply on the most common style used. The hubcap itself is a stainless steel covering over a steel core. Often the stainless cover becomes scratched and dented, and it is nearly impossible to straighten the stainless without removing it from the steel core. That is where things get tough for most enthusiasts. The flange that holds the stainless cover on must be relieved from the core and pulled free, once the cover is straight and polished it must be reattached to the core. Unless you've done it before, I would suggest trying it on a wheel cover you don't care about first, as it's not easy to achieve good results.
Many top chrome shops will do this as a service although, be aware it will be expensive to have done.
If it's a straight polished wheel cover you're looking for, you're lucky enough to have a popular car and reproduction wheel covers are readily available for about $40.
Wrench Safe,
Mark