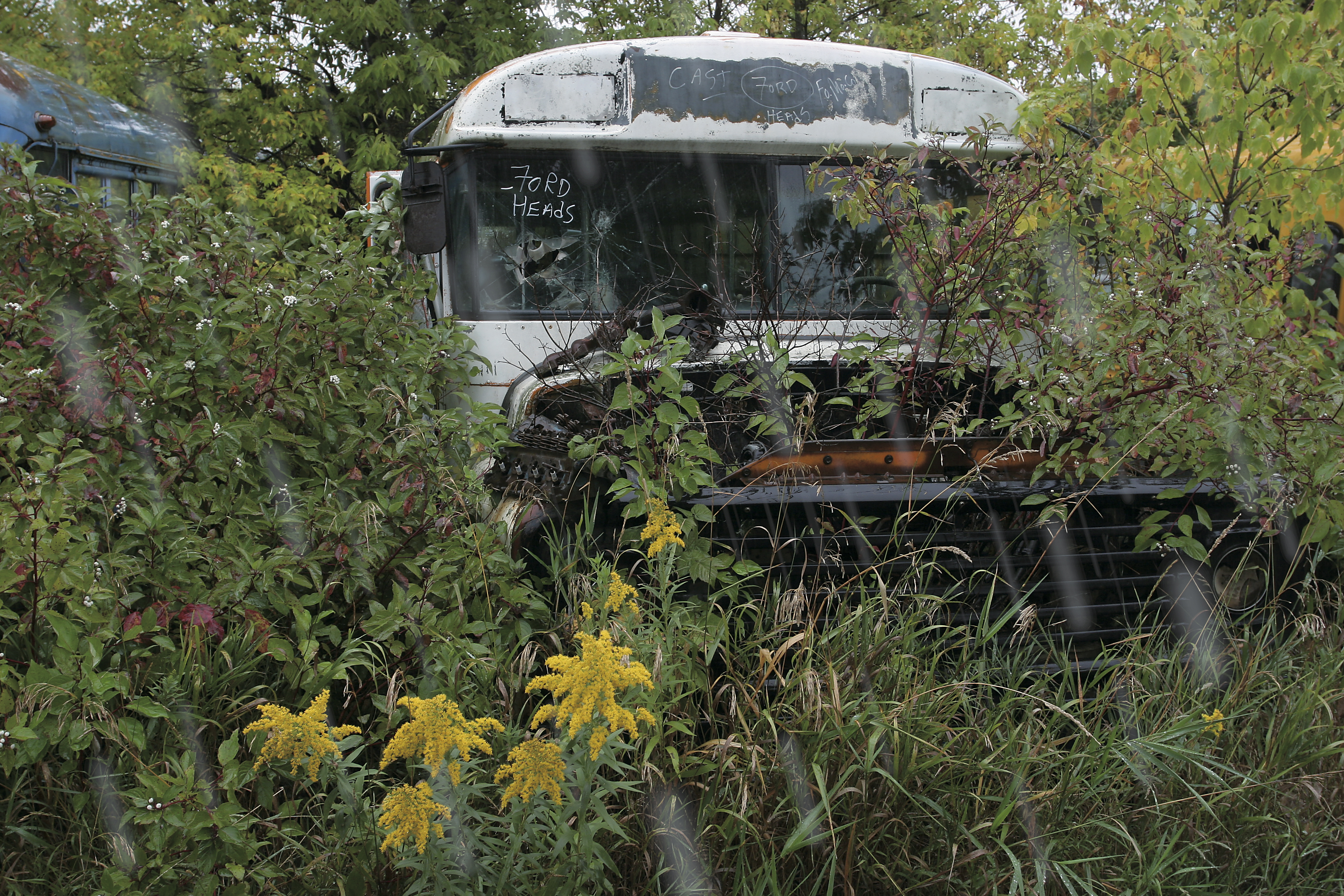 Clack… Clack… Clack… The windshield wipers' melodic tone made our two-hour trip seem much longer. The allure of a seldom-visited yard packed with vintage cars and parts beckoned us. The light mist in the air was certainly not enough to dampen our enthusiasm. Just a couple of miles from our destination, the mist that followed us throughout our trip became a steady rain. Still undaunted, we had come too far to turn back now. Arriving at the salvage yard, we made our way to the main office. The sign on the door proclaimed, "No Dogs Allowed, our cats don't like them." We carefully dodged the numerous cats and kittens dotting the floor as we made our way to the counter. "Y-block parts, yeah we got'em," the owner announced. He was a slender but feisty old guy, whose face bore the signs of a lifetime in the yard. He pulled a tin of Copenhagen from his pocket and with a pinch of his grease covered fingers proceeded to pack his lower lip. He went on to say, "Before you spend a bunch of time pulling heads off, check out what's in the white bus atop the hill." We grabbed our toolbox and raincoats and headed into the yard. The rain was coming down harder now, and while we expected to see a single bus on the hill, instead there was a row of buses with the contents of each scrawled in grease pencil across the windshield. Soon we spotted the white bus with the words "Ford Heads" clearly displayed. Stopping for a moment to take a couple of photos, I pushed the shutter release for the second time when the digital camera simply stopped working. The precautions I had taken to keep my camera dry were clearly no match for a late June thunderstorm.
I was reminded of how dependent we have become on electronic devices, and how my old film camera served me well for years without faltering. Even with its shortcomings, I was unlikely to give up on the new one; it has saved me thousands over buying film and processing. There is little doubt technology and the internet has changed the way we enjoy our hobby as well. Once it was common to spend months searching for parts, while today most are only a few mouse clicks away, and the computer has become an essential tool in the garage.
We climbed into the bus; inside were hundreds of Ford heads stacked neatly along the sides. My son went to work, carefully checking each of the castings, as I fumbled with my now deceased camera. His voice soon rang out, "I got them!" I put the camera away, and savored our "non-digital" moment of discovery.