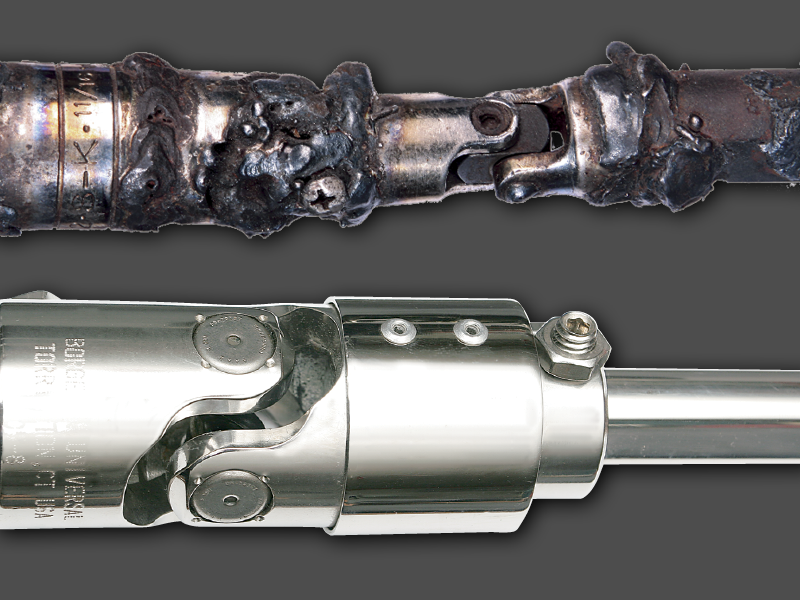 Often the result of any classic car build is reflected not in the components selected, but rather in the quality of the products used to connect them. The greatest battery in the world is no better than the cables that deliver the power. Similarly, when it comes to steering components, a trick steering column and brand new rack and pinion are no better than the components that connect them.
Cutting corners on components for your car's steering, brakes, or other safety items is foolish. The consequences could be serious and too often the lesson is learned the hard way.
Years ago, after purchasing an early '50s Ford F100 pickup that had more than it's share of poor build decisions, I was amazed when I opened the hood and examined how the steering was connected. An unsightly mass of poorly welded sockets, and 3/8-inch drive universal joints left me wondering how the previous owner had avoided disaster for so long.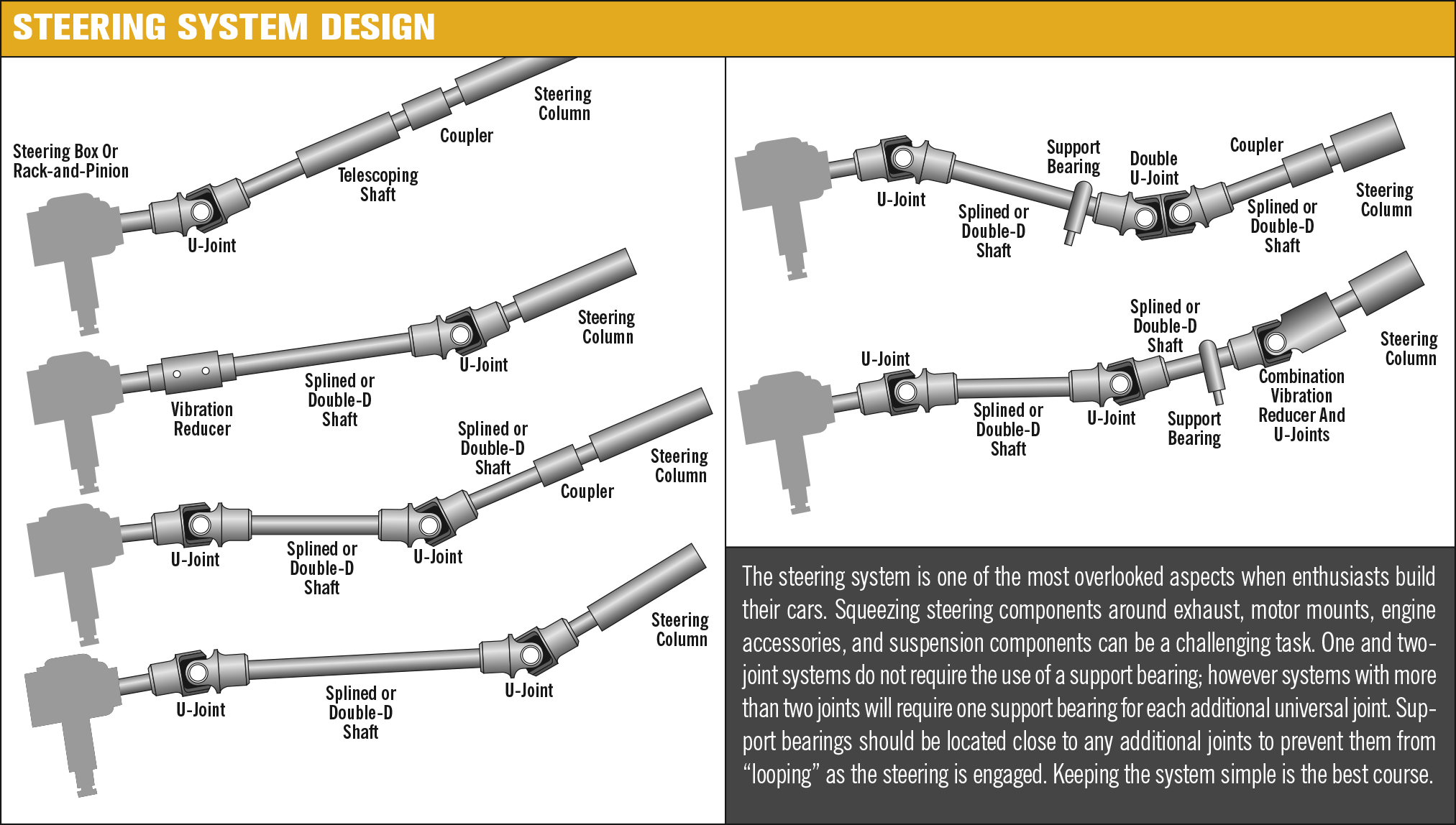 Engineering a high quality steering system is not difficult, and using quality will ensure your safety.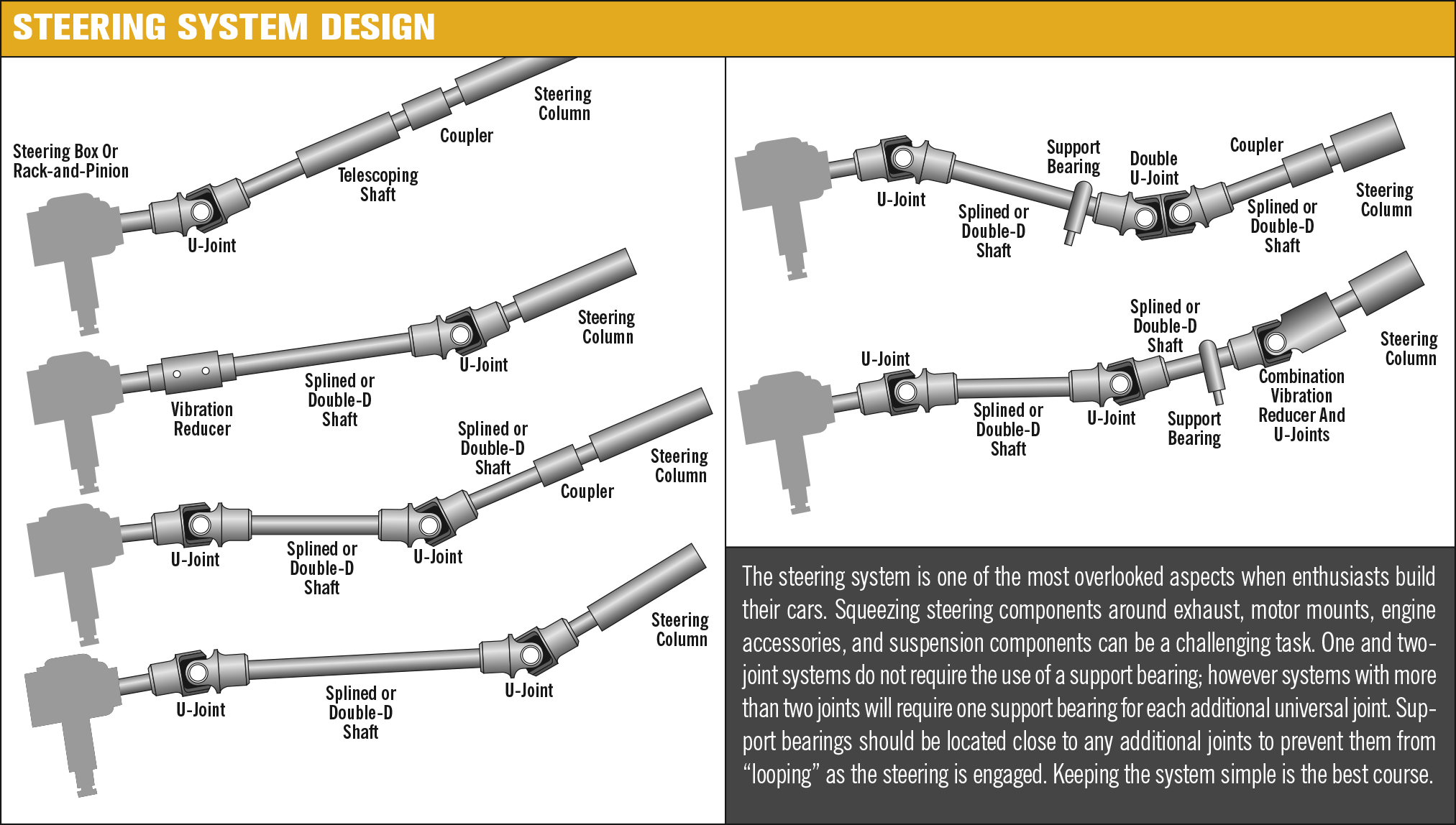 Here are some important precautions you should consider when designing your system:
SHAFT SIZE: Never use steering shaft sizes less than 3/4-inch. Even a 5/8-inch shaft is 42-percent weaker than a 3/4-inch shaft diameter.
NO FLEX CABLE: Ford used a flex cable on the Pinto in the '70s even though it proved unreliable, a problem compounded in a front-heavy hot rod.
NO WELDING: While common for racing enthusiasts, many states have laws against welding on steering components. Heat transmitted to the universal joints can cause them to fail prematurely; additionally, hairline cracks in a weld can go unseen and fail under stress.
COLLAPSIBILITY: Design your system with some means of directing the energy away from the driver in the event of a collision. This can be done by either incorporating some angles in the system to deflect the column away from the driver or by using a telescopic steering shaft or collapsible column.