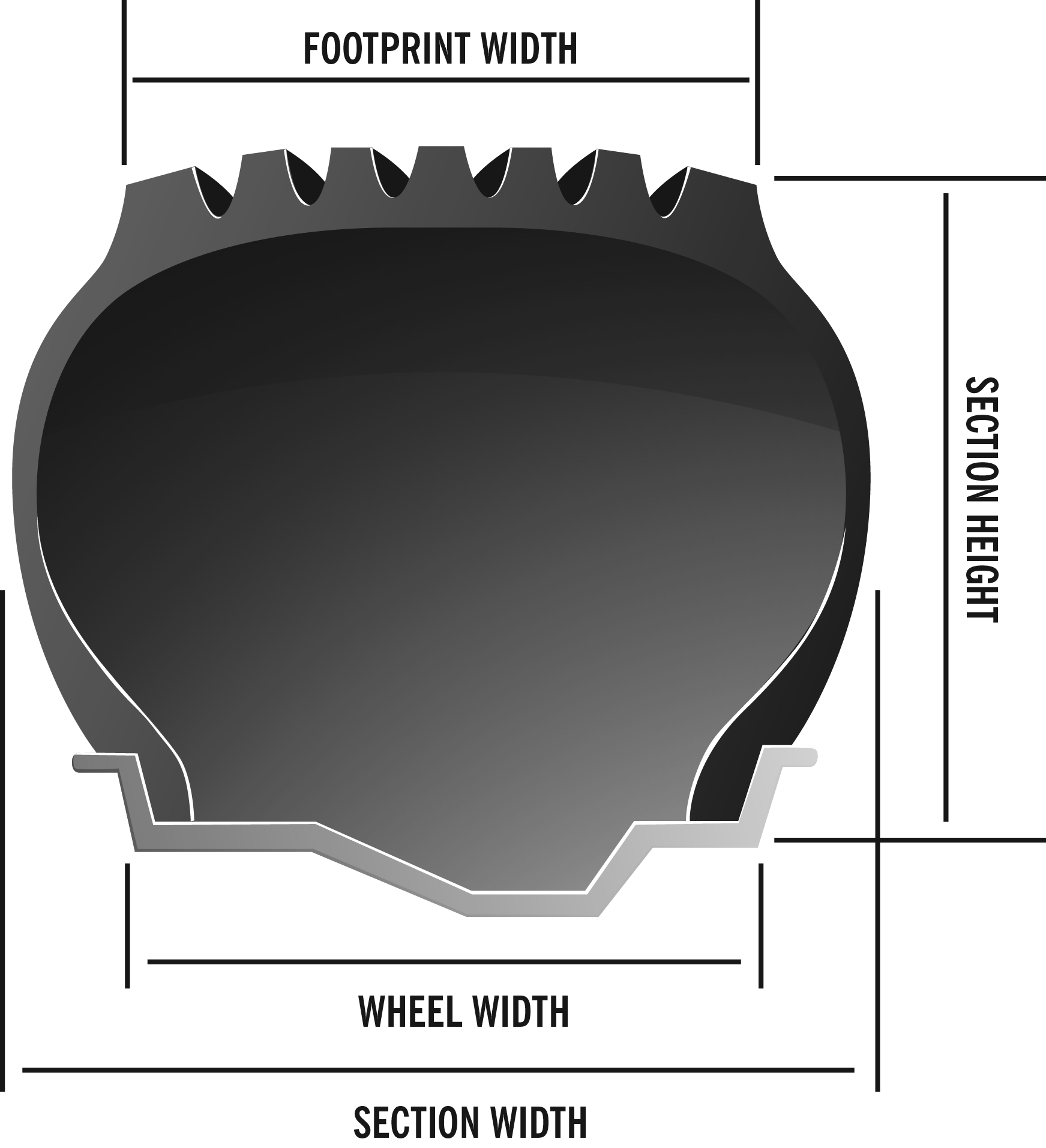 One aspect of tire sizing that is often confused is aspect ratio. The aspect ratio is a tire's section height as compared to its section width. The aspect ratio is often referred to as the tire's "series." With that in mind a 50-series tire has a section height that is 50-percent of the section width.

Of course, the section width can change on a tire in relation to the width of the wheel on which it's mounted. As the aspect ratio decreases, it is important to use a wheel that is closer to the section width. For example, a 50-series tire and larger should have a wheel that measures 70-percent of its section width, and a 45-series tire should have a wheel that measures 85-percent of its section width.

The ratio between the section width and the wheel width is very important in selecting the right wheels and tires for your ride. Choosing a wheel that is too narrow will cause the sidewall to balloon and will allow the tire to distort excessively under hard cornering, resulting in sloppy handling. Choosing a wheel that is too wide for the tire can cause it to pull away from the wheel at high speed and will give the car a much harsher ride. The loss of curvature in the sidewall will not allow the tire to flex as far, resulting in a ride where every pothole feels like a crater.

Most tire manufacturers publish guides for their various tire lines, complete with the range of wheel widths that are best suited for each tire size. Sometimes the best tire for your car is not necessarily the biggest tire that will fit, and taking the time to thoroughly explore your options before you pull out your wallet will reap far greater rewards down the road.