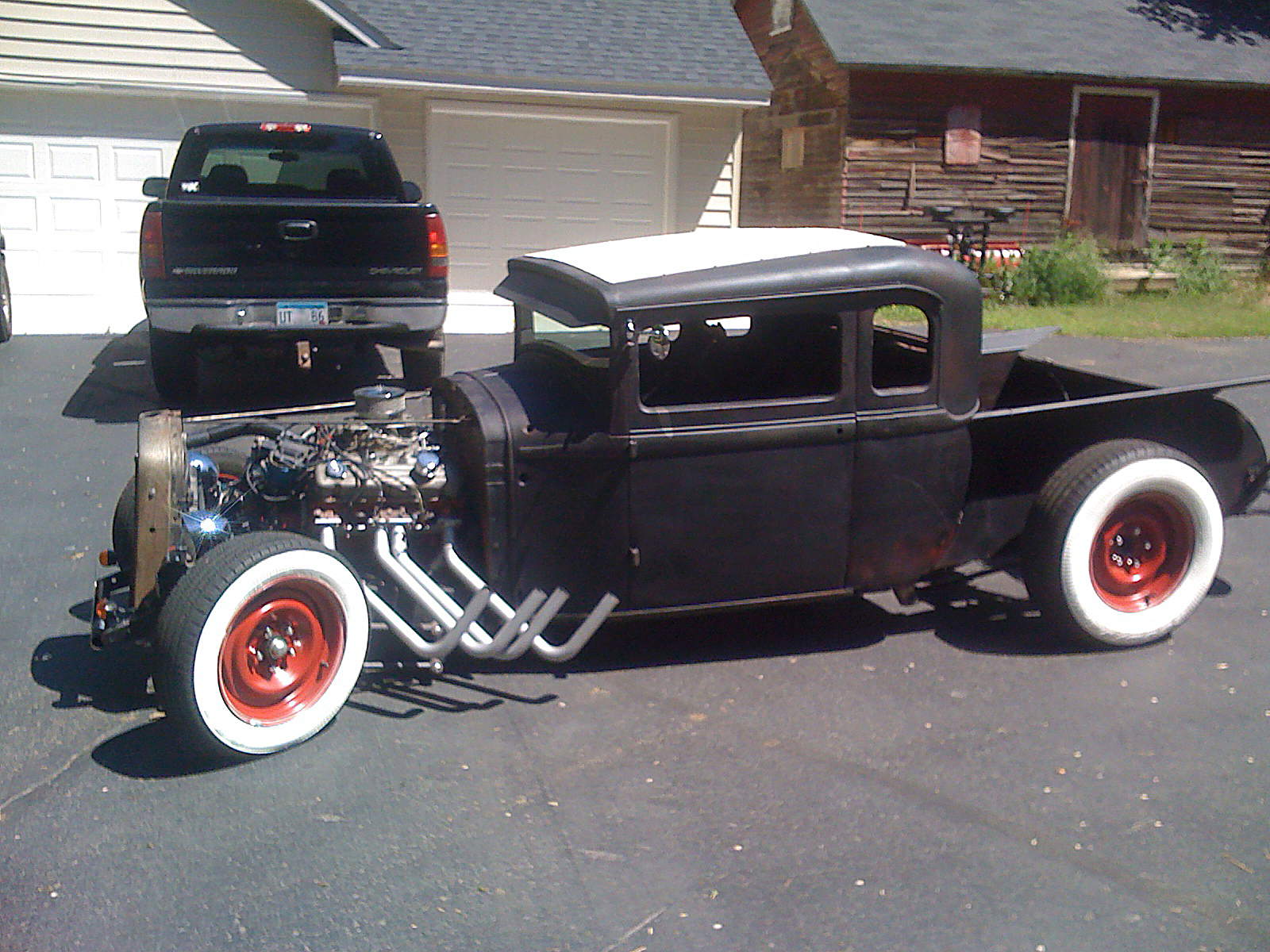 Rat Rod Pickup
Bill Flocchini
I guess I would describe myself as a biker first, as there were few moments throughout my life I can recall not owning a Harley. But as the years went by I always had a fascination with hot rods. While attending a hot rod show with my brother-in-law, I saw a cool looking Rat Rod cruise by and remarked that it would be cool to own one of those someday. He turned to me and said, "Why wait, let's build one". He had the body shell of a four-door sedan parts car sitting out beside the barn, and claimed that and the frame would make an excellent starting point.
We sourced parts from all over, for the build, with only three real goals in mind. First was to keep it cheap, as anybody can build a car by opening their checkbook and throwing money at it, but for us the challenge was more aggressive and would rely on our resourcefulness. Second was to keep it safe, although we were dedicated to keeping costs in-check, we were equally dedicated to ensuring the car was safe to drive. And lastly, to keep it fun.
We succeeded in all respects, the completed project, cost less than $2,500. All new braking and steering components were used to help ensure a safe ride, and we had a blast building it.
Want to share your own ride with us? Send a photo and your story to MemberRides@ClassicCarRestorationClub.com.