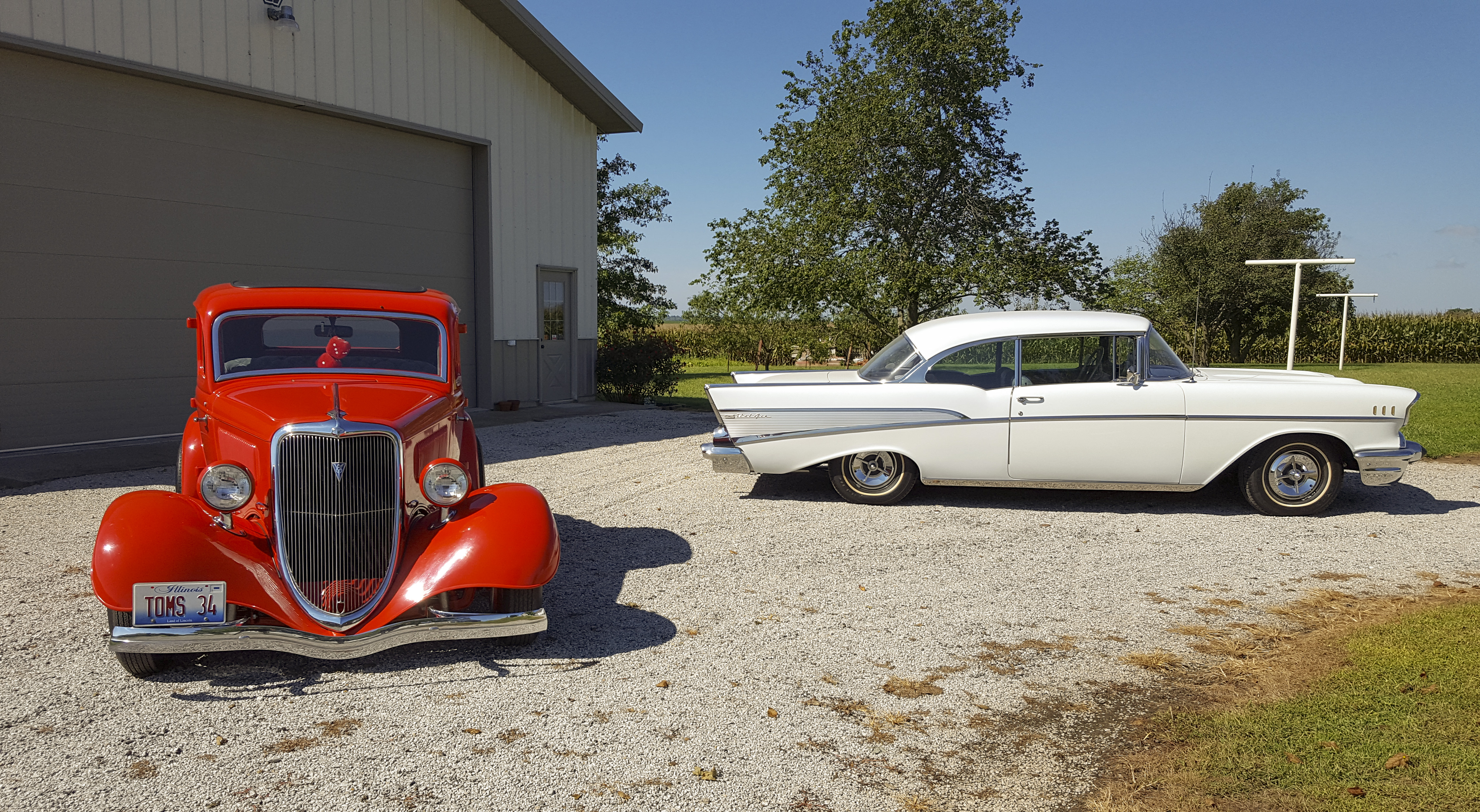 Here is a picture of our beloved classic cars, which includes a 1934 Ford 5-window coupe with rumble seat and a 1957 Chevrolet Bel Air 2-door hardtop. Our son and daughter have both used the 1934 Ford 5-window coupe in their weddings. In each of their weddings they rode in the rumble seat from the church after the wedding.
The 1934 Ford has a three two barrel setup on a bored and stroked 42 flathead engine. While our 1957 Chevrolet has a warmed over V8 with a 350 turbo transmission, it's restoration was a full frame-off custom theme.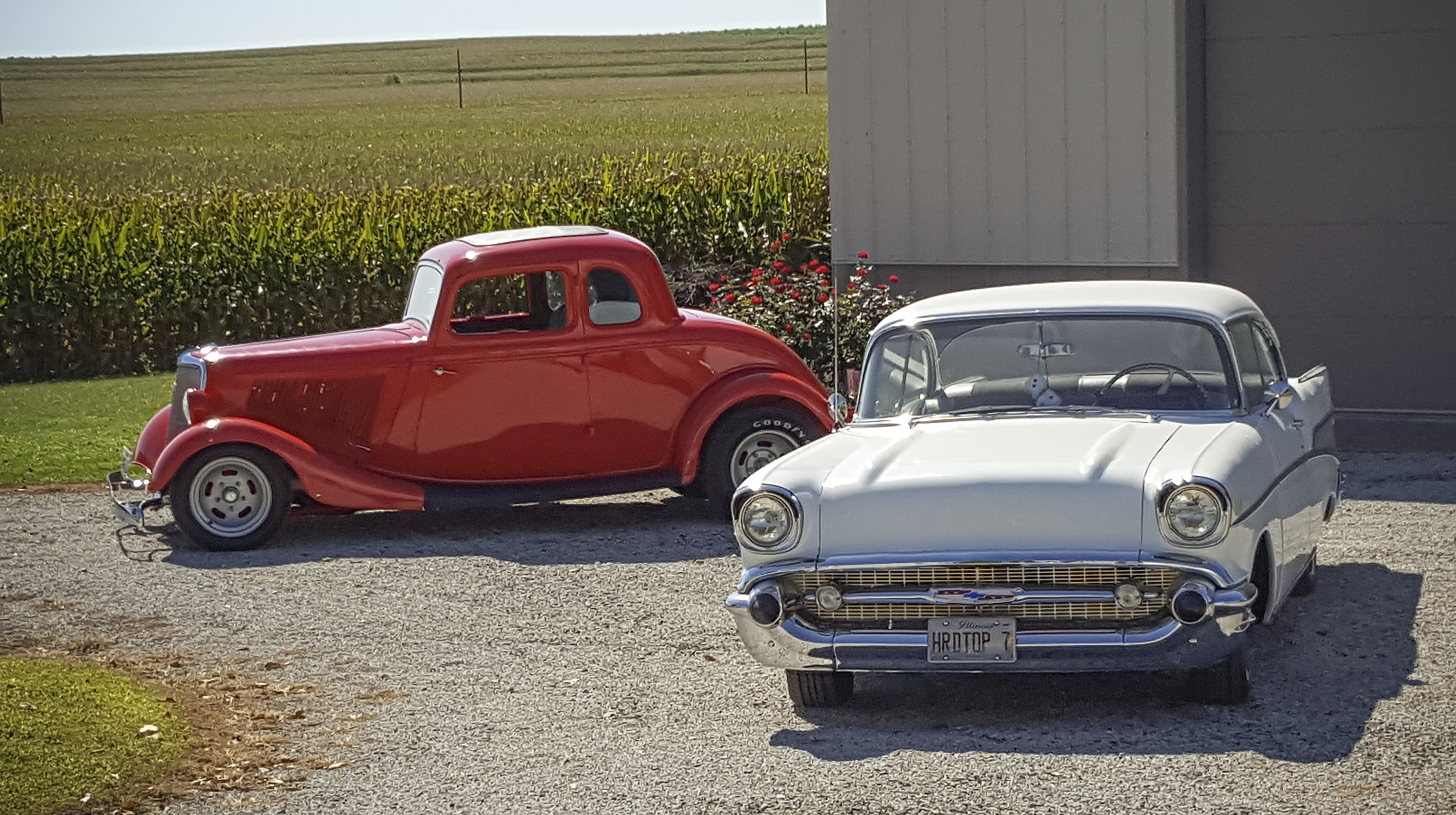 We always enjoy getting them out on nice days and cruising, but sharing them with our children on their special days is a real bonus.
Tom and Carla Roland
Central Illinois
6

Responses to "1934 Ford Coupe, 1957 Chevy Bel Air"