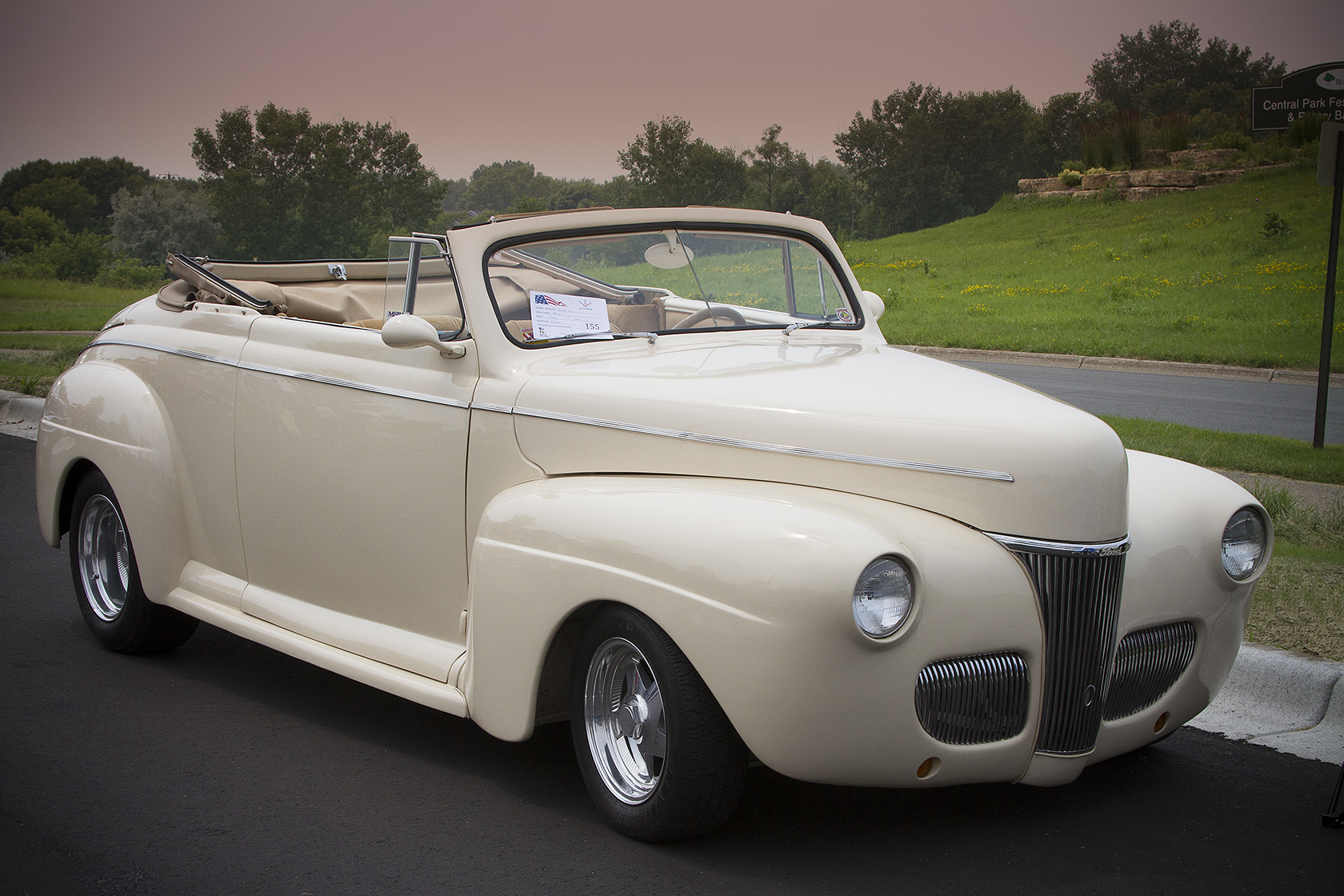 Super Deluxe Convertible
Mike Rick Having owned numerous other hot rods and street rods over the years, when I went looking for this car, I was clearly looking for a larger car than most 30s-era cars. My wife (Missy) and I love to drive our cars, putting on thousands of miles every summer, and the confines of our previous '34 Ford proved to feel rather cramped on extended road trips. When the '41 came up for sale, I already knew it was a quality car, as it had been previously awarded "Street Rod of the Year" by the MSRA (Minnesota Street Rod Association). What drew me to the car first was the fact that it was a convertible—I just like them. Then it was the fact that it had a very clean, solid body and was intentionally built to be a good, reliable driver. Custom features on the car included shaved door handles, custom mirrors, a nosed and decked body, eliminated bumpers, and more. All these features helped give the car a sleek, smooth appearance. The independent front suspension, 9-inch Ford rear axle, and the 350/350 engine/transmission combination are all proven to be solid performers that guaranteed miles of trouble-free driving.
Want to share your own ride with us? Send a photo and your story to MemberRides@ClassicCarRestorationClub.com.