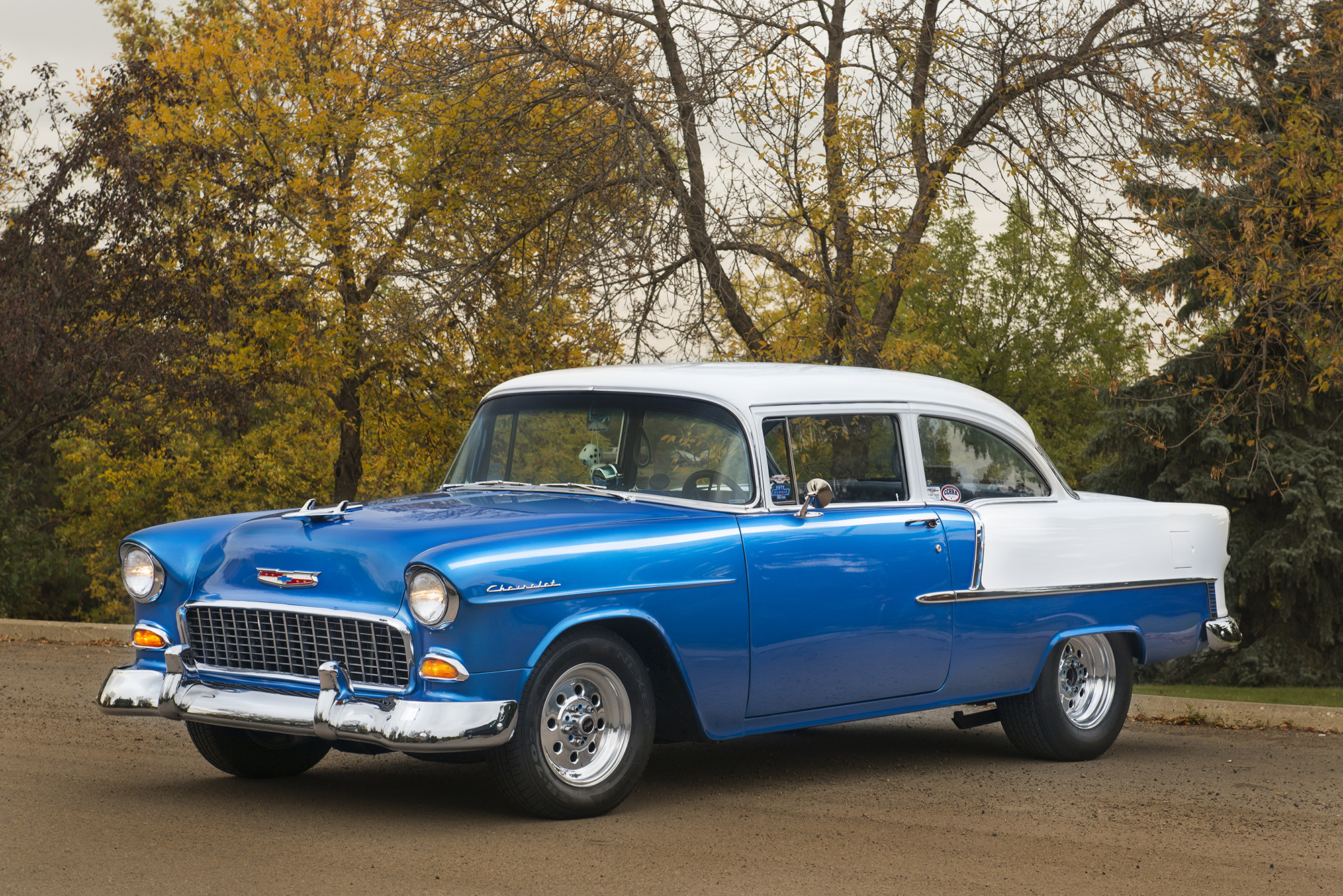 Here is a picture of my 1955 Chevrolet, Model 210, I call it my "Johnny Cash car" as it was completed "one piece at a time"… It took me approx.15 years to complete. As the Kids went to college and the Mortgage had to be taken care of, then I was able to complete my project. The body was "trashed" but that involved most of the work to restore it to its current condition.
Power for the old Chevy is provided by a 1968 327cu.in. engine with a same year turbo 400 transmission. The interior is mostly stock in appearance with a Hurst Dual gate shifter on the floor. Putting its power to the ground is a Ford 9-inch rear end. Stopping is handled with disc brakes up front and drum brakes at the rear. I built this car to the specs of a old Street n Strip car of the late 60's/early 70's…It is a Daily Driver (when the snow melts ) & I love it!!!
Thanks for checking out my ride from the Great White North!
– Jim Kennedy
11

Responses to "1955 Chevrolet 210"