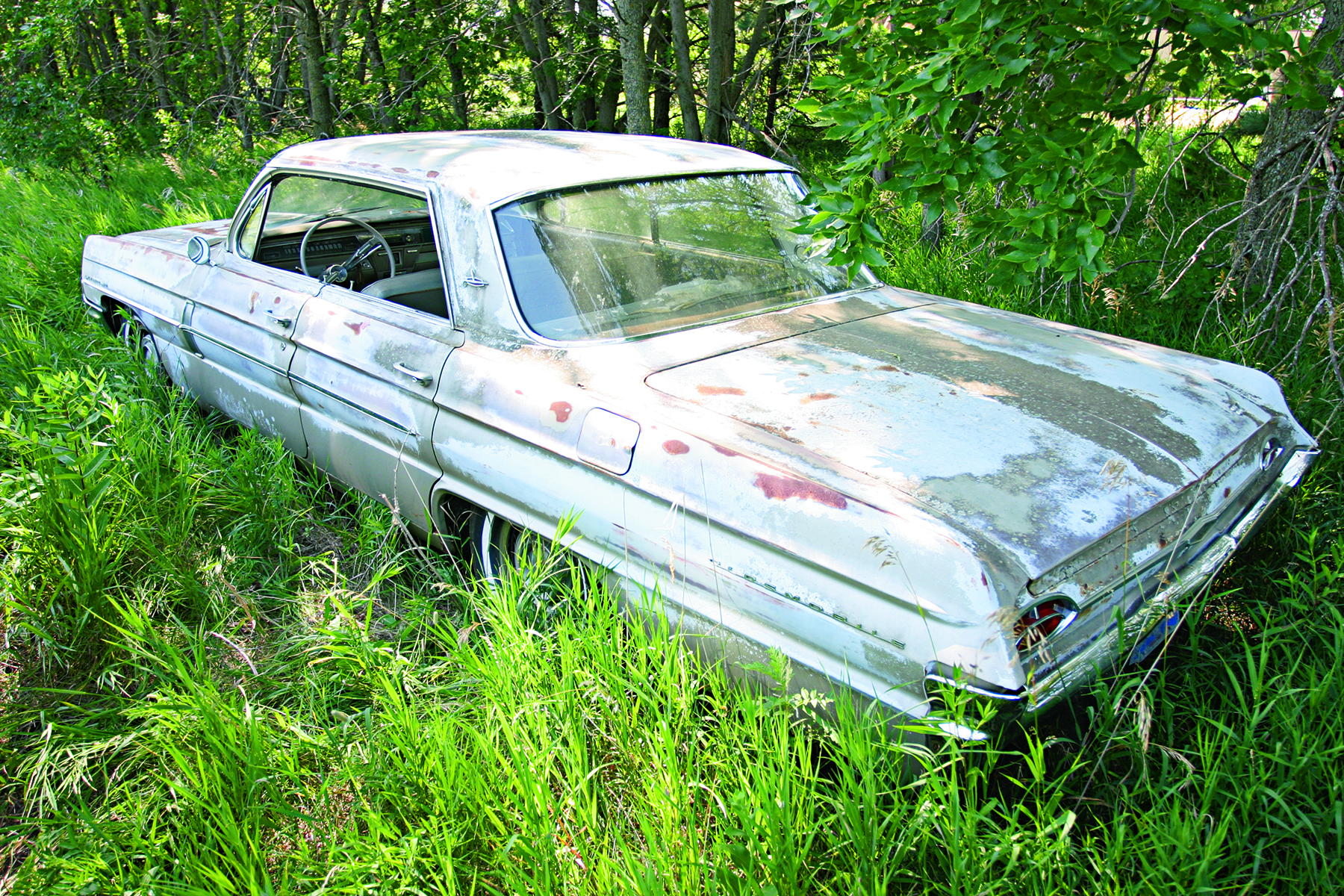 Dynamic 88, 4-door Hardtop
Matt Sprouse Sometime you go looking for a car to buy and sometimes it finds you. That is the case with my '62 Oldsmobile Dynamic 88. My parents moved from South Dakota to Minnesota years ago, although when they made the move they had more cars than people to drive them, so a friend had agreed to let them park their car in his field until they could return to get it. 30-plus years later the car had remained unmoved until my father told me about the car he had sitting in a field in South Dakota. Intrigued by the prospect I contacted my father's old friend and asked if he still had the car (I guess in the back of my mind, I would have assumed it was sent to the salvage yards years ago). He replied, "Yes, are you ready to come get it"! I was wondering what I may be getting into, after all the car had been sitting out in a field for 30-plus years. I borrowed a friend's car trailer, but was still skeptical as to what I may find when I got there. To my surprise the car, although faded, was in remarkably good condition. The door and trunk seals had kept the rain from entering and rotting the floors. There were few sign of mouse damage and all the body panels were sound and straight, even the glass was in excellent shape. Soon the old Rocket was loaded on the trailer and we began our trip back to Minnesota, a trip that was more than 30-years in the making.
Want to share your own ride with us? Send a photo and your story to MemberRides@ClassicCarRestorationClub.com.