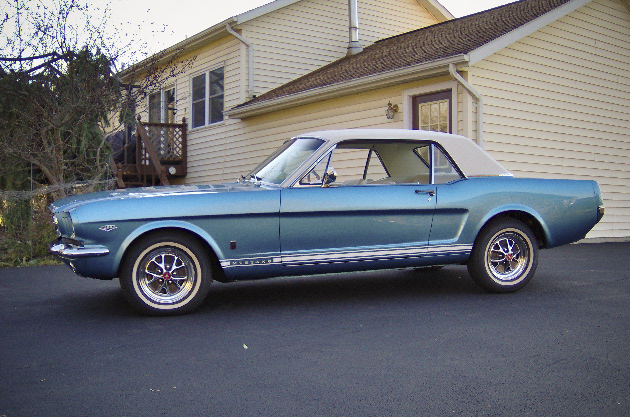 I purchased my '65 Mustang in 1977 from the original owner. When I bought it, it had been run hard and put away wet and needed a lot of TLC. The car languished in my garage (actually 3 different garages) for the 35 years until I finally got around to restoring it.
I did a complete rotisserie restoration that included replacing both rear quarters with Ford NOS panels. Since the restoration was completed 5 years ago the car has traveled a grand total of 45 miles. The reason for the low mileage is the fact that I have 5 other Mustangs, including: 2016 GT premium, 1964 1/2 convertible, 1966 Fastback drag car (that is in the process of being sold) and a 77 Cobra II.
All of the other cars have kept me quite busy and the GT has been in the garage ever since. This year however, I have finally decided it is time to get it out and take it to a few car shows to see how it stacks up against the competition. Even if it never wins anything I had a lot of fun doing a total ground up restoration and can say honestly I know every nut, bolt and washer in that car!
Bob Stiles
Apalachin, New York