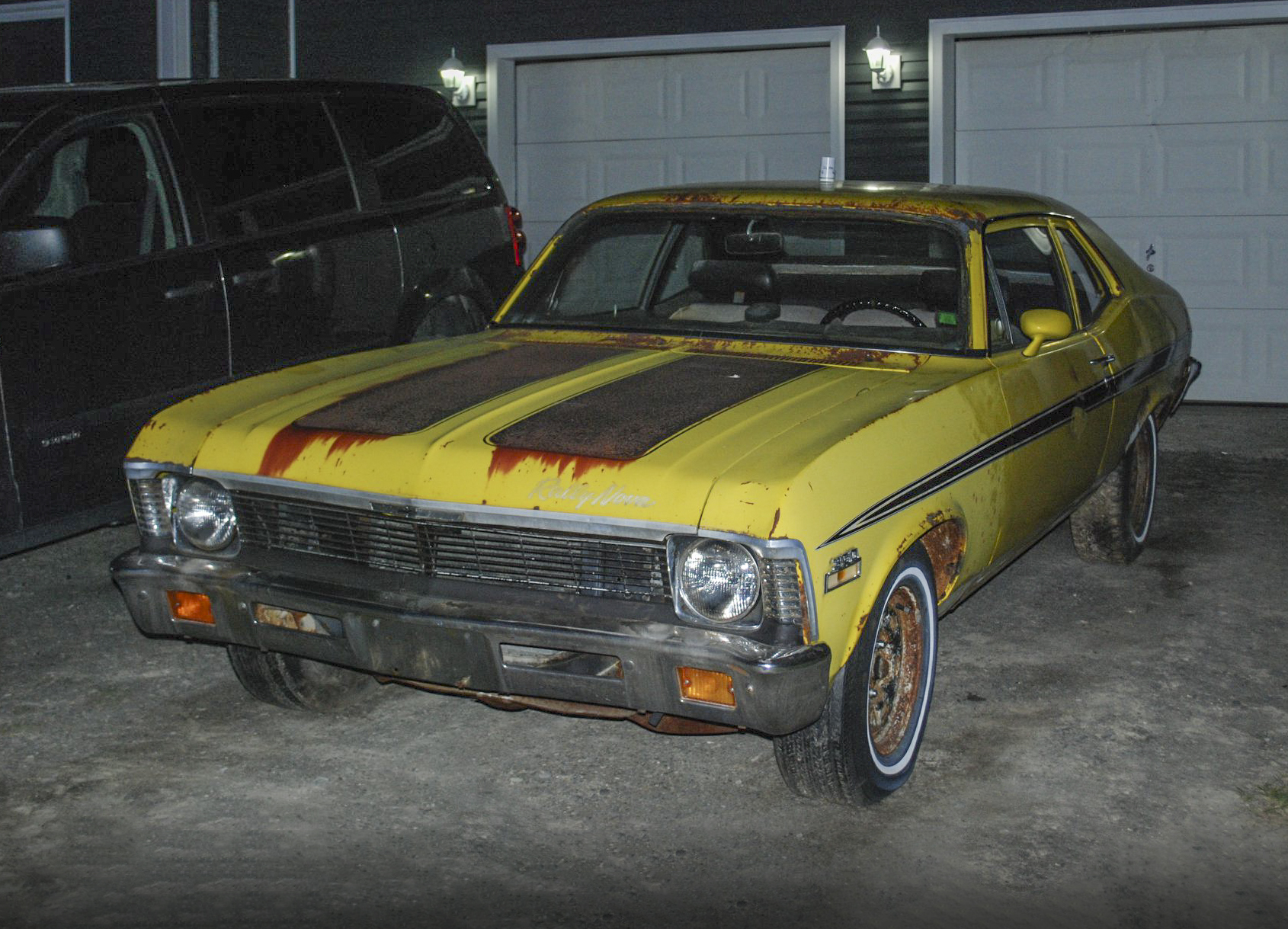 Just wanted to share my latest purchase with members. It is an all-original 1971 Chevrolet Rally Nova. I will be starting a complete restoration later this week.
I am a huge fan of Nova's and this is my 8th, and hopefully my last one. Plans for my Nova include a new engine/drivetrain, bodywork, wheel/tire combo, including interior work.
I understand this old car can never be new again, but I'm just hoping to get it as near as I can to the day it was new!
Gerry Leclerc