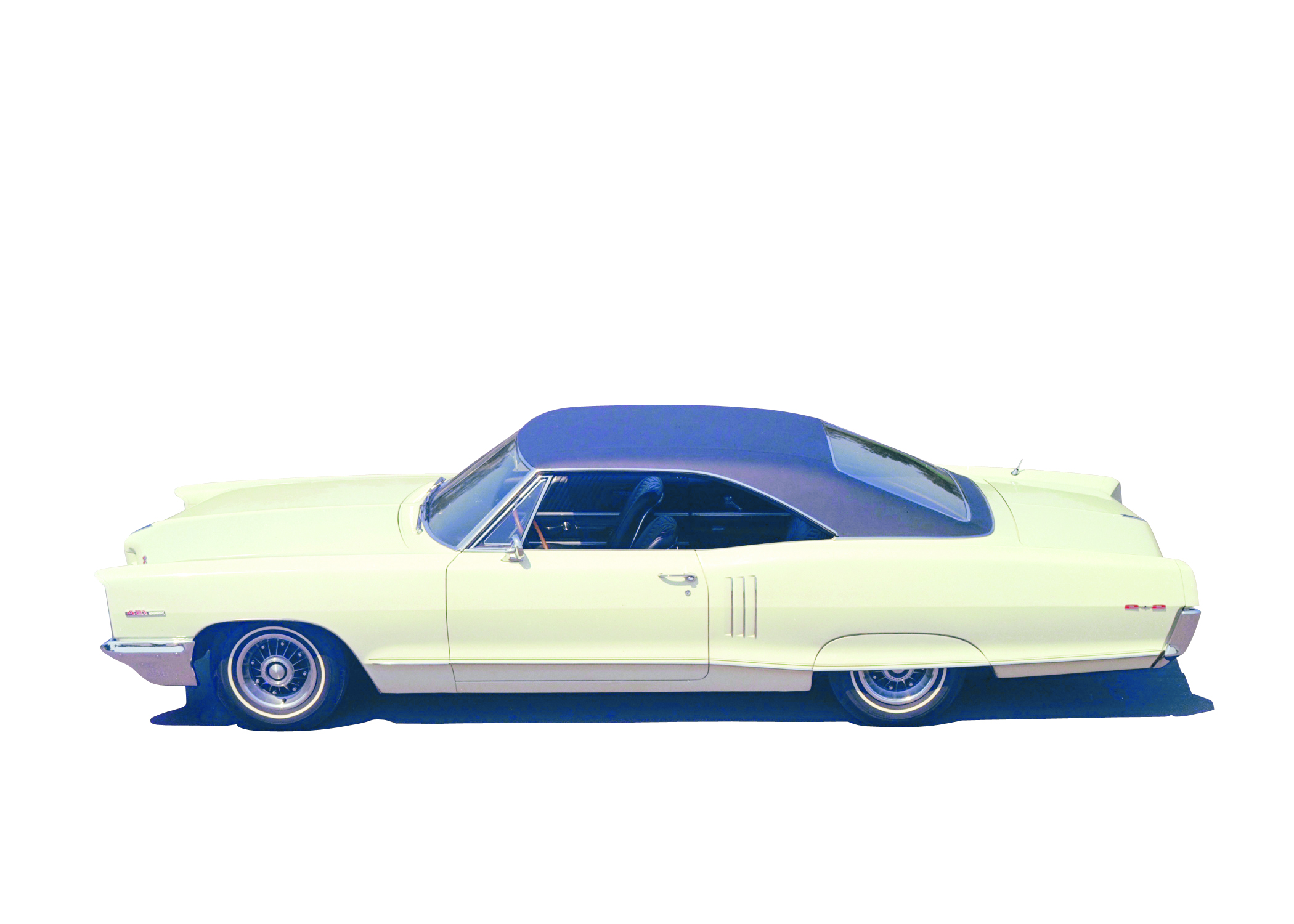 Q:
While attending a car show last weekend I noticed a Pontiac 421-equipped "2+2" model, it appeared to be made in the '60s? It was a unique car, and I liked it, what years were they made and why did they stop making them.
Edward Varn Derry, NH
A:
The 2+2 option package began in '64 and lasted until '67. The 2+2 has been compared to Chevrolet's "Super Sport" option. It was based on the Catalina and available as a hardtop coupe or a convertible.
The original '64 2+2 offered up more underhood power (with the 421 V-8 you mention) and some interior badging, but by '65 the 2+2 gained exterior adornment. The addition of "shark gill" louvers on the sides and distinctive headlight covers also came in '65.
The package included a stiffer suspension and dual exhausts, and the 4-speed manual or 3-speed automatic (with the Hurst "dual-gate" shifter) were optional.
These stylish cars gained grunt as the years passed, with the '64 389 Tri-Power making 330-hp (the optional 4-barrel 421 made 320-hp, but had more torque.) In '65-'66 the 421 was up to 338-hp, and the swan song '67(with a 428) made 360-hp (and 472 lb.-ft. of torque!) Unfortunately, sales figures didn't follow the horsepower trend, and the 2+2 didn't return for '68.
Mark Simpson
Managing Editor